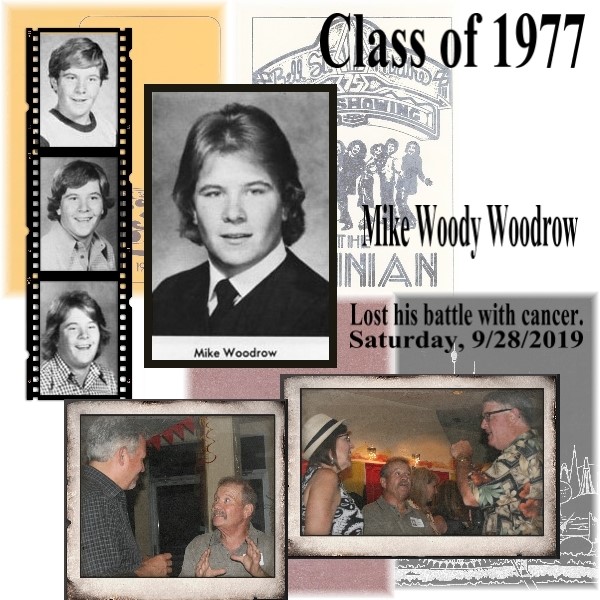 David Allen Hicks
7/9/59 - 9/22/19

From Don Hicks:
My brother, David Allen Hicks, Class of 76, passed away on 9/22/19. He will be buried on Nov 4, 2019 at Miramar National Cemetery in San Diego, at 1 PM. Gathering following Service. Anyone needing information can contact me at donsails@hotmail.com
David Hicks Semper Fi.  Thank you for your service.  Rest in peace.
Heaven plus 1: Earth minus 1…no more pain.   Forever in our memory.
Complements of Kim Tierney.  This was posted on Encina Apaches 1974 to 1979 facebook page this morning. This is the email I received back from Dave Hicks brother Don:
"He had a pretty full life after high school. He joined the Marine Corps and spent 10 very successful years there. They paid for him to attend the University of Idaho where he graduated with a BS in Industrial Engineering.
He met his first wife while in the military. She was in the Navy, and they had a daughter, now 26. That relationship didn't last, however, and they divorced.
He continued to golf, and could knock the snot out of the ball for quite a while. Before the advent of the big long tees, he'd use a golf pencil to tee the ball up. It was amazing. But arthritis prevented him from playing later on.
A few years later he meet another wonderful woman who gave him another daughter, now 17, and a son, now 15. Unfortunately, he had some injuries while in the Marine Corps that bothered him the rest of his life, along with a moderate case of the arthritis previously mentioned.
Pain meds became a big part of his life, as well as alcohol. Then more bad news, his wife then got cancer and passed away 4 years ago, right before Christmas. He went into an unrecoverable tail spin. Nothing anyone could do. The kids are being well taken care of. Crazy story, right.
Thanks gain for contacting me."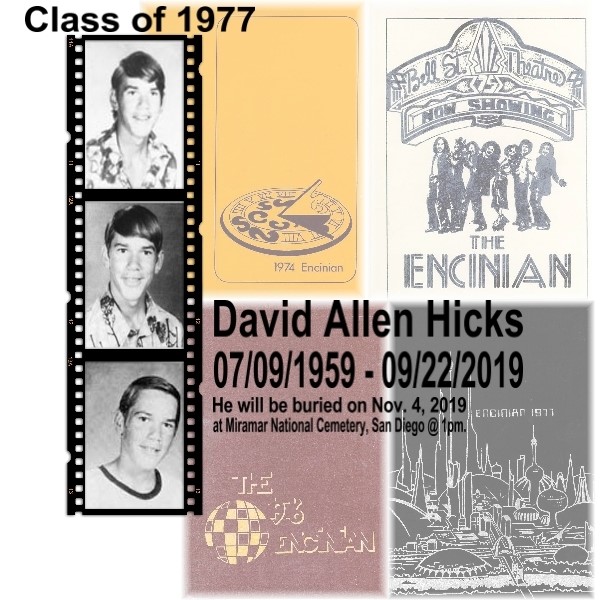 Elizabeth Ann "Becky" Butcher Russell
Born on April 14, 1959, unexpectedly passed away on April 14, 2003. Becky was an amazing healer willing to help anyone in need. She had a big heart and many people sought her out for her counseling and wise words; she always knew how to make people feel special. With her angelic touch, her love of angels makes us believe she has become a guardian to us all. Beloved mom of daughter Jennefer Anne Russell, son Justin Russell, and daughter L. Danielle Butcher; grandma of Alyssa M. Butcher; daughter of Lura Calvert; sister of April L. Butcher; and dear friend and healer to so many others. A memorial ceremony and potluck will be held on Sunday at the Rose Garden in McKinley Park between 11 AM and 5 PM; ceremony between 11-1 and potluck between 1-5. In case of rain, go to the Clunie Community Center in McKinley Park. [Sacramento Bee, April 10, 2003]
ANDREA PAUL CRAMBLIT
Andrea D. Paul-Cramblit, age 57, passed away May 16, 2017, following a long battle with polycystic kidney disease. She was born in La Crosse, Wisconsin to parents Floyd and Janny (van der Veen) Paul, both deceased. She was preceded in death by husband Craig Cramblit and is survived by her beloved son Michael Caruthers Jr., grandson Jordan, stepmother Vicki Paul, brother Gregory (Mary Sue) Paul, sisters Michele (Richard) Cahill and Yvonne Norton, a nephew, and three nieces. Andrea will be greatly missed and lovingly remembered for her culinary expertise, sense of humor, and courage in the face of adversity.
6/26/17
Darold Mark wrote:
Occupation: Financial Adviser
Spouse: Josephine
Children/grandchildren: Taylor (1992); Naomi (1994) and Daron (1995).
SinceGraduation: Graduated from Cal in 1981. Began Financial Services career. Married Josephine in 1990. 3 adult children (Taylor/Naomi/Daron. Attend Bayside Church Granite Bay. 
Trivia: I am pretty boring...Current plan is to sell my Practice and retire in Yountville. Perhaps work part-time in a Tasting Room.
BestFriends: I have lost contact with virtually every classmate and I regret it...
Hobbies: I play  tennis 1-3 times/week at a 4.0 level at Rio Del Oro and JRRC. We are members of the Granite Bay Golf Club (live off the 18 tee box). We love to travel and host/attend dinner parties.
Kids: Taylor (UCLA). Naomi (Chapman BS and USC MA). 
GradeSchool: Sierra Oaks Elementary
MiddleSchool: Jonas Salk
MemorableTeachers: Verne Gonzales selected me to be the on-air personality for "EBS Sports" and he helped make school fun. Also my personal tennis coach. Taught me how to "win". Mrs. McClelland taught Yearbook and she held me accountable. Saw my general laziness and called me out. Helped greatly later in life. Mr. Figenshu brilliant and funny man. 
FavoriteMemory: Beating Rio Americano in boy's tennis 5-4 my senior year. Finished 4th in the Section behind Davis, Mira Loma and Jesuit.
Stories: I almost accidently ran over a Teacher during a strike with my $1500 Buick Opel GT.
4/19/17

Lesley Heidig Sprague

Lesley Heidig Sprague, age 57, of Fresno, CA, passed away peacefully on Wednesday, November 23, 2016, in Fresno. Lesley was born in Sacramento, CA, to Merrill and Walter Heidig, on April 11, 1959. Lesley graduated from Encina High School where she was a member of the Madrigal singing group, class senator, song leader, and starred in the student production of Godspell. After high school, Lesley continued a family tradition and attended the University of California, Berkeley. While at Cal, she was a member of the Alpha Delta Pi sorority and spent a summer at the Lair of the Bear in Pinecrest. She was a proud lifelong "Golden Bear" and loved supporting the Fresno Cal Alumni events. Lesley was a devoted "team mom" to many baseball, football, and volleyball teams over the years and took great pride in hosting any and all friends or teammates of her children in her home. In 1999 she began teaching at Manchester G.A.T.E., which eventually led her to a career as a kindergarten teacher in Central Unified School District. Shortly after her 40th birthday, Lesley ran the California International Marathon in Sacramento to raise money for The Leukemia And Lymphoma Society. She will be remembered fondly for her infectious laugh, her aptitude for crossword puzzles, and many wonderful summer days spent at the family cabin in Twain Harte, CA, playing "Moose-Moose" and beating all of us at Rummikub and Double Solitare. She leaves behind her husband Don; mother Merrill Heidig; sister Stacey Heidig Nittler; her children Holden Sprague (wife Kalin) and Grace Vote (husband Steven); and nephews Scott and Peter Nittler (wife Katie). The family wishes to extend thanks to her doctors and many friends who loved and supported her. A private family memorial service is planned. In lieu of flowers, donations may be made to The Leukemia And Lymphoma Society or the Northwest Church at 5414 N. West, Fresno, CA, 93711

.  [Sacramento Bee, 12-3-2016]  
John Burch (1977) passed away on October 16, 2015. He left wife Bonnie MacLean Burch and two sons (20 and 18).
3/18/16
CULTURE CLASH'S RICHARD MONTOYA 77 BECOMES A MOVIE MULTITASKER http://www.sacbee.com/entertainment/movies-news-reviews/article18414926.html (full article with pictures)



Richard Montoya, co-founder of the satirical theater troupe Culture Clash, has gone deep into film noir with two long-in-development yet timely films. Both are showing soon in his hometown.

Montoya's film-directing debut, "Water & Power," will screen Wednesday at the Tower Theatre. The film follows two East Los Angeles brothers – one a cop, one a state senator, nicknamed Power and Water by their utilities-department worker father – who have been corrupted by power and are experiencing a dark night of the soul in a run-down motel.

The Tower screening, which Montoya will attend, is sold out. But "Water & Power," based on a 2006 play that debuted at L.A.'s Mark Taper Forum, is available for streaming on Netflix and Amazon.

Montoya, an L.A. resident who grew up in Sacramento, hopes to make it back to town May 3 for a Sacramento International Film Festival screening of "The Other Barrio," in which he stars as a San Francisco housing investigator confronting landlord arson and other examples of greed. But a production of Montoya's play "American Night" is happening in Portland, Ore., at the same time.

Montoya also co-wrote "The Other Barrio," directed by Dante Betteo and based on a 2005 short story by San Francisco poet laureate Alejandro Murguía.

Montoya, son of the late poet and activist José Montoya, left Sacramento as a young man. His current films reflect his history-hungry dives into the cities to which he relocated – San Francisco, where he helped start Culture Clash in 1984, and L.A., home since the early 1990s.

When he first moved to L.A., "I was just fascinated with all the James Ellroy novels and Raymond Chandler novels," Montoya said by phone. "I liked opening a book and then going and finding that hotel in Echo Park (from a book), or that seedy Hollywood hotel on the eastern edge of Sunset Boulevard. I just drenched myself in that sort of cinematic lore. Then I ended up moving right next to the apartment house where the girl gets killed in 'Chinatown.'"

That building was in Angelino Heights, near Dodger Stadium. Much of "Water," filmed over 12 nights, was shot in a real-life motel close to both landmarks.

It's where Los Angeles police officer Power (Nicholas Gonzalez) holes up, snorting cocaine and waiting for the blowback from a murder he has just committed. Water (Enrique Murciano), the senator, tries to assist his brother. As the film unfolds, various misdeeds by both come to light.

Newbie film director Montoya said he felt "glee" at trying a new medium. But directing for the screen required adjustment.

"Luis Valdez said it long ago: The beauty and the frustration of theater is it is one permanent long shot," Montoya said. "You never get up close in someone's eyes. And that kind of blew me away (while shooting) a close-up. That was all new storytelling for me, and I had to figure it out on a very fast learning curve."

The play sprang from Montoya's interest in the 1990s LAPD Rampart scandal and from being "drunk in love with the first (L.A.) Chicano mayor in 100 years, Antonio Villaraigosa," Montoya said. Montoya also took inspiration from a wall at his favorite Sacramento haunt, Simon's on 16th Street.

"Water" is "a hard look at corruption and power," Montoya said. "And a lot of it goes back to Simon's bar with all the pictures of the politicos – of which ones made it, and which ones didn't."

The film arrives amid high-profile corruption scandals involving Latino lawmakers, including recently indicted U.S. Sen. Robert Menendez, D-N.J., and, closer to the world of "Water," Southern California's Calderon brothers.

"The idea of power is relatively new" to Southern California Latinos, Montoya said. "True, elected power. We haven't had it for more than 75 years. … As a result, there are slip-ups all over the place."

"Barrio" seems of the moment as well. "It is based on the rise of rents in San Francisco, and how pertinent is that now?" Montoya asked.

Murguía has said he based his story on lore surrounding the 1975 Gartland Hotel fire, which many believe to be an inside job meant to oust tenants.

In January, fire tore through a Mission District building holding apartments and businesses. One man died and more than 40 people were displaced. Arson is not suspected in that fire, authorities said. But the fire intensified the spotlight on skyrocketing rents in the Mission, where Google buses now seem to outnumber murals and where tenants in rent-controlled buildings like the one that burned hold little chance of finding similar arrangements.

Montoya said the "cultural tourism" at work in the Mission also has occurred in Los Angeles neighborhoods such as Echo Park.

"It is a desirable area that has the charm and flavor but none of the people in it who actually created the area," he said.
4/15
John Hyland wrote:
Occupation: Chief Investment Officer of a large mutual fund company.
Spouse: Kathleen
Children/grandchildren: Jack, Brenna, and Tommy
SinceGraduation: Went to UC Berkeley. I pulled a double major of fraternity living and playing on the rugby team and till managed to graduate. I have lived and worked in the San Francisco area since graduation. A am sure many of my classmates will not be shocked to find out that from there I went the Wall Street route and have spent 30 years in the financial industry as a research analyst, portfolio manager, and CIO.
Trivia: Well, if you faithfully either watched CNBC, or read the Wall Street Journal, for the last 10 years, you saw me popping up a lot. This may shock some of my high school friends, but within the investment industry I am considered a pillar of the community. Alternatively I have been involved in helping run youth rugby off and on in Northern California.
BestFriends: Big friends in our class among the boys was Matt Templeton, Pat Powers, Jim Ford, and Kevin Katzakian (RIP). Among the girls Debbie Ames, Kathi Pugh, Sharon Peck, and Michelle Poirier. And of course my twin sister Theresa. I still see Pat (who is my oldest son's godfather), Jim (when I am in New York City, which is a lot), and Kathi (who lives close by in Berkeley and who also attends Cal games, Go Bears!) around. Also Theresa and some of her friends as well. Anyone else is more of a once in a blue moon sort of thing.
Hobbies: Travel, reading, boating, skiing, hunting, rugby, and travel. Yes, I like to travel a lot.
Kids: As of 2015 our oldest son is out of college, the middle daughter is in college, and the youngest son is in the 8th grade.
GradeSchool: Creekside
MiddleSchool: Howe Avenue
MemorableTeachers: I enjoyed classes with Derderian, Figenshu, Halfman, Kojima, McClellan, McKenzie, and McGuire.
FavoriteMemory: Well, I have an excellent memory, but I have also learned discretion.
Stories: Why yes I do have interesting stories.
Still checking on the statute of limitations however for many of them.
3/17/15

Karen Abbe
Our beloved daughter, Karen Abbe, died of cancer Friday, May 30, 2014 at home in Sacramento. Born 9/3/59 in Sunnyval e, she graduated from Encina HS in 1977, and earned an AA degree from American River College in 1981in Parks Administration. Her career with the State of Calif. from 1980-2012 included the Attorney General's office, the Board of Pharmacy and Victims of Crime program. She loved to travel with her pets in her motor home, and took her dog, Katie, and two cats across the country, from Victoria Island to Niagara Falls. She hoped to inspire others to go out and enjoy this beautiful world we live in. Karen had many wonderful friends and family who loved her all her life. She leaves her parents, John and Carol Abbe, sister Sandra Abbe, and her niece, MaryAnn Estes of Riverside, and nephew, Larry Averitt of Banks, OR. A private memorial gathering is planned for July 25, 2014. For more information e-mail csabbe@softcom.net
6/5/14

Marcellus Rabon wrote:
Occupation: PRODUCT KNOWLEDGE ADVISOR /
REFRIGERATION TECHNICIAN
MaritalStatus: MARRIED
Spouse: MARIA MIREG
Children/grandchildren: SERGIO RABON - 28 ZACHERY E. GILILUNG - 25
SinceGraduation: ATTENDED TRADE SCHOOL AND BECAME A REFRIGERATION TECHNICIAN AND PNRODUCT KNOWLEDGE ADVISOR. BEEN WORKING EVER SINCE.
BestFriends: ELAINE HOMBY AND CHRIS KOJIMA / MY HOST FAMILY, THE PASLEY
Hobbies: GARDENING, WORKING ON CARS AND WORKING AROUND THE HOUSE.
Kids: SERGIO IS WORKING AT A RESORT AS SECURITY GAURD AND ZACHARY JUST GRADUATED FROM WEBER STATE UNIVERSITY AND GOING BACK IN THE US ARMY.
GradeSchool: GRADE BACK HOME
MiddleSchool: MIDDLE SCHOOL BACH HOME
MemorableTeachers: CHRIS KOJIMA AND MR SUMMERS MY BIOLOGY CLASS TEACHER.
FavoriteMemory: MEETING DIFFERENT PEOPLE, MAKING FRIENDS, GOODS TEACHERS, PLAYING HANDBALL AFTER SCHOOL AND MOST OF ALL MY WONDERFUL HOST FAMILY, THE PASLEY.
Comments: I WANT TO THANK MY HOST FAMILY FOR LETTING ME STAYED WITH THEM. MY CLASSMATES,I ENJOYED EVERY MEMORABLE MOMENTS WE HAD. FOR ALL MY
TEACHERS, THANK YOU. GOD BLESS YOU ALL.
6/26/13

SIMON, Pete
Of Roseville, CA, born Oct. 26, 1958, passed away on Sept. 12, 2012. A loving husband to Karen Simon, a devoted stepfather to Adam and Andrew, and a loving Papa to his granddaughter Haley. Pete is survived by his loving parents, Joe and Sue Simon. Pete is also survived by his brother Scott, sister-in-law Sue, and loved his nieces Katie and Jennifer, many aunts, uncles, cousins, and all his beloved extended family. Pete was a very generous man and devoted his life to his family and helping others. Pete enjoyed his vacations to Lake Tahoe and Hawaii. He also cherished the time he spent with his granddaughter Haley, and dogs Koda and Bailey. He will be more than missed by all who knew him. Please join us at St. Ignatius of Loyola Parish on 9/19/2012, 11:00 AM, to celebrate the life of the greatest and most giving man we have ever known. Published in The Sacramento Bee on September 16, 2012.
12/14/12
Phillip Wilkinson wrote:
Occupation: Carpenter/Mechanic/Jck of All Trades
Spouse: Stephani
Children/grandchildren: Lela 16, Samantha 13, Christa 11
Hobbies: Sprintcar racing/ Nostilga Top Fuel Drag racing / Antique Tractors & Gas Engines
Kids: There Great
GradeSchool: Dyer-Kelly
MiddleSchool: Howe Ave
MemorableTeachers: Mr. Wilcox allways loved working ith metal,Ben L liked Crafts class also lots of fun,Mr. Lowe Drafting I still like to draw.
Stories: Teachers eather liked or disliked me depending on witch of my brothers or sisters they allready had in there class
Siblings: David Wilkinson 71, Jay Wilkinson (deceased) 72, Keith Wilkinson 73, Douglas Wilkinson 74, Sandra Wilkinson 76, Sharon wilkinson 79
Comments: Those were the Days
3/4/11
Mark Evans wrote:
Occupation: Sr Program Manager - Online Operations - Microsoft
Spouse: Judy LeBard; Seattle WA
Children/grandchildren: Jeremy 32, Tyler 30, Rebecca 25, Kelsey 16
SinceGraduation: Working, going to school, exploring our side of the planet, for the most part
Hobbies: Hiking,reading,learning, geology,sci-fi, museums, travel
GradeSchool: Sierra Oaks
MiddleSchool: Jonas Salk
FavoriteMemory: Friends, classes, and nice warm weather!
3/4/11
YOUNG, Barbara Virginia
Passed away on July 16, 2010, at age 50. Loving mother of Brad Acevedo. Preceded in death by her parents Kenneth and Dorothea Young. Sister of Madelyn Flink, Abbey Newton, Bill Woska, and Ron Young. Graveside memorial service will be held on August 13 at 1:30 p.m. at East Lawn Cemetery, 4300 Folsom Blvd., Sacramento. Published in The Sacramento Bee on August 11, 2010

BORGES-QUIGLEY, Rebecca Anne
Born in Fresno, CA on July 29. Rebecca turned the last page in this chapter of her life and passed away at home July 21, 2010. She graduated from Encina High School in Sacramento where she was a song leader for the cheer squad. She was active with Encina's TV production group and was an anchor for their TV show. Becky attended UC Berkeley and was a member of the Alpha Delta Pi sorority.
Tahoe was her favorite place on Earth and is where she met Thomas Quigley, her ex-husband. Together they started a successful business in Virginia City. In 2002, Becky worked on the Sierra Front Incident Command Team. During the winter she was the Assistant Manager at Heavenly Sports at Heavenly Ski Resort. She volunteered at BLM's Silver Saddle Ranch in Carson City and at the OHV Park at Sand Mountain Nevada. In 2003, Becky worked for the BLM in Carson City, where she was a Fire Admin Clerk; and the Ramp Manager at the Minden Air Tanker Base. She also attended the strenuous Carlin Fire Academy for wild-land firefighters. In 2005, she moved to Grass Valley, and worked for Cal Fire at the Grass Valley Air Attack Base as a firefighter. While in Grass Valley she volunteered for State Parks at Empire State Historic Mine and at the South Yuba River Park at Bridgeport and soon became employed by State Parks where she was a Senior Park Aide. Becky could walk into any room and light it up with her bright, heart-warming smile. She was always quick with a warm, witty comment and was an extremely devoted friend. She was a very devoted mother and was part of every bake sale and every band event that her two daughters were in. She enjoyed exploring, snow and water skiing, hiking, boating and searching for vintage treasures. She met her soul mate David Hurd, who is a Captain with Cal Fire, in 2003 and has had a fairy-tale romance. Continuing on in life are two wonderful, amazing daughters, Christina Lauren Quigley, a firefighter with the US Forest Service and Megan Elizabeth Quigley, a student at University of Nevada Reno; her brother Rodney Borges, his wife Kristen, their two children, Matthew and Taylor; and her ex-husband, Thomas Quigley of Carson City, NV. She was preceded in death by her parents, Robert and Patricia Borges, of Grass Valley. A celebration of life will be held at The Alta Sierra Country Club in Grass Valley. In lieu of flowers, please send contributions to Hospice of the Foothills.
Published in The Sacramento Bee on July 31, 2010.
Jeanine Hall writes:
Occupation: chauffeur
MaritalStatus: divorced
Children/grandchildren: holly 29 she is the spitting image of me except prettier, she is married and has 3 children which makes me a grandma ages 6-7-and 1month my son is in the army specialist in hawaii thank god so far!! he has a daughter 4 months old and a girlfriend in new jersey, spends most of his time surfing and hanging at sunset beach sort of takes after his mom. they both love the outdoors camping hiking rockclimbing and jeeping what can i say i raised them on the riveras a river guide for 8 years then on the slopes of sierra at tahoe they went toski school and well they dure can ski now.!!
SinceGraduation: i have done some pretty amazingjobs i wanted to be different and stay away from the boring 9-5 job. i was a chauffeur and still am for 20 years+ i also was a riverguide for the river runners company on the south fork of the american river class 3-4 whitewater, i had a blast most of my 30's.
i moved to lake tahoe and worked with the crew at sierra at tahoe and was the mascot for a few months hahahahaah a bear!! i was one of the first girl groomers driving thoes machines around at night listening to the most awsom stereo system in town and gasping at the beautiful sunrises there ever was ahhhhhhhhhh the life. then skiing the best snow in the valley first out i say. what a life . then i opened my own business in landscaping for 6 years in lake tahoe all natural and native no pesticides or chemicals to polluite the water there . i was swamped and had to sell to big of a client list forjust one personto handle. i stayed a chauffeur for the duration and then tried my hand at a probation officer for kids and well again to much for me to stay inside i am a outdoor gal. i left after 1 year wow thoes kids have it good in there. like a spa. i then moved to san jose after all the bottom fell out of tahoe job wise no more money after 9-11 and tipsfell off dramitacally. i now give back to society working with the elderly transporting them around the city , i justlove all of them they are like my family. i just love retirement its great i also get to volunteer now that i have the time at the san jose rose garden check it out on line it is beautiful. i am happy and safe and secure my job pays well and treats me good. i have a great boss and friends. i hopw to getto the reunion next i got in touch with karen sunderman again wow! what fun. miss you all thatknew me.
ps. sad for the losses of our class mates over the years. god bless all of you and your families.
Trivia: i have met so many celebrities and the ones who stand out the most are sammy haggar and his band they are gods blessing what a great band and crew really!!get down to cabo wabo or visit hsi son in lake tahoe he is the manager.and say hi from jc the chauffeur who drove his dad.
johnny lang was the next best sounding just like steve ray vaughn what a voice! my son was learning bass and the bass player came over and taught him a few session whial they were in tahoe.( lucky
kid.)
jim mcmahonthe football player what a great guy heuse to pick me upand spin me around when he would come in to the airport and say he missed my smile.
his mom and dad invited me to the ranch but i never got to get there. he was a fun guy.and very nice down to earth parents.
timmothy of the eagles he was playing at the harveys amphatheater and i got to drive him to the airportafter the concert and spoke with him he was missing the class reunion and i told him i was an appache too! we got to talking and he said that it was great to talk it made him feel better that he had to miss the reunion butgot to reminiss with me. what a night that was lots of jets and limos. i can say i have lived the life of riley oh yea! paul mccartney of the beatles was inn my friends limoshuttle and i got to meet him he is short! but very nice. i am listening to amos leee and its great music i dedicat the last song to you all all my friends take care enjoy your life and have fun along the way and remember to love deeply and walk softly and hug someone today for me we need more hugs. hey! keep in touch.
BestFriends: cheryl vantress, valery burton, and from rioamericana jackie lynn ? was last in tahoe south shore married to rich
Hobbies: jet skiing going to free concerts in the park nothin like free! skiing 4 wheeling and camping going beaching and traveling around the country. loving the community i am in.
GradeSchool: cottage
MiddleSchool: jonassalk
MemorableTeachers: black suit history teacher same suit different day/ ahhhhhhhhhhh mr. rollins english teach.art teach and poetry class still have them i wrote
FavoriteMemory: the day i got the pic in the yearbook of me in the play rock on candy mountain it was a whole page in the year book wow someone must have had a crush.on me
Stories: i use to sit dreamily and watch michael greathouseplay guitar i guess music was in my blood. i even was in the summer of love in san fransisco on main stage it was awsom watching 50,000 people look at you up there. meeting emmy lou harris and mannie the hippie and play the jimbay drum with him in the drum circle. what a life/
Siblings: karen hall-class of 75
Comments: get in touch and say hello i miss you all dearly and well coem on doen and well go to the rosegarden and take some pics
7/30/10
Benjamin Layne writes:
Occupation: Administrator with Natomas Unified School District
Bio: Graduated from Sac City College in 1979 then graduated from Sac

State with a degree in Business Administation and a teaching credential.
Married to wife Jenean on my birthday in 1982. Disability Retirement

from the California Highway Patrol in 1986.
Trivia: Have really started to enjoy luxury cruises. Went on 5 the last

few years and going again over Thanksgiving Break!
Played charity softball games with the CHIPS cast Erik Estrad, Larry

Wilcox, etc.
Friends: Jeff Scarrone haven't seen in years, last time I saw Chris Russ

was at a reunion. Used to deliver the Sacramento Bee with Ken Hanson.
Enjoyed band with Richard Kendall. Still see Robin Skow and his family.
Hobbies: Always enjoyed sports, play racquetball 6 days a week and

referee high school basketball games in northern California.
Kids: Jacquelyn Terece age 23, accomplished pianist and vocalist,

valedictorian from CRC received a Business Degree from CSUSat age 19.
Married with 2 sons residing with her husband, a Baptist minister, in

Oklahoma City.
Rebekah Ann, age 22 graduated from CRC at age 15 and had her bachelor's

degree from CSUS in Business Administration at age 18. Chief Accountant

with the Natomas Unified School District for the past 4 years. Enjoys

singing, single, still lives at home.
Grade_school: Howe Avenue Hornets
Grade_school_friends: Ronnie Young, Richard Hardy, Chris Russ, Primo

Martinez.
Junior_high: Howe Avenue Hornets
Junior_high_friends: Richard Kendall, Tom Gerrity, Phil Steinkonig, Eric

Starkovich, Tony Imus.
Memorable_teachers: Dan Schwartz "menzers it's a jungle out there."

Mr. Figenshu (a.k.a) Big Fig- biology and anatomy and physiology (still

have that old cat skin around some where!) Mr. Coke- working with Dave

Hellewell, Sammy Miller, and Bob Hoogland as lab partners.

Mr. Huber- Geometry and Algebra II- Just Think!
Favorite_memory: Besides the senior lawn and introducing freshmen to the

garbage can and playing handball would have to be the pride we had the
night of graduation in 1977.
Story: While working perimeter control with CHP to prevent looting in

Coalinga after an earthquake in 1983 who drives up and says hi but

classmate Dickey Stramford. Also ran into Leon in the Central L.A. CHP

Office and signed off a fix it ticket for him.


8/18/07
Patrick Cauley writes:
Occupation: Construction
Bio: Playing & Working
Kids: Kevin (in honor & remembrance of Kevin Katzakian) age 6
Grade_school: Cottage School
Grade_school_friends: Richard Boomgarden, Steve Reese, Kevin Katzakian,

Mike Hatfield
Junior_high: Jonas Salk
Junior_high_friends: Matt Turner, Mike Betzler, Mark Emmett, Daniel
Turner, Pat Emmett, Jim Betzler, Chuck Betzler.
Memorable_teachers: Robert Trathen (woodshop). He inspired and cared.


7/27/07
Kim Bulecheck writes:
Occupation: Executive Assistant to the President - Visa USA
Bio: I worked in the brokerage business until I was 30, then worked in

the consulting industry for a few years. I then went to work as the

assistant to the President & CEO of Genentech. Got married in 1994 and

had my beautiful daughter in 1995. We moved to Minneapolis for two

years and then NY for another two years. Got divorced in 2000 and moved

back to Marin County where my daughter and I currently live.
Trivia: I lived in Nice, France for a year studying French.
Friends: Melanie Valle, Karen James, Marilyn Gerken. I have lost track

of Karen and Marilyn but kept up with Melanie until we tragically lost

her to cancer last week.
Hobbies: Running, yoga, strength training and spending time with my

daughter.
Kids: Emma 10

.

Emma is a very sweet, funny and curious girl. Loves Hillary Duff,

dance, drama and her dog - Coco.
Grade_school: Orville Wright
Junior_high: Reedland Woods - Tiburon
Memorable_teachers: Eric Dahlin - He was amazingly sweet, kind and

non-judgemental.
Favorite_memory: Driving my yellow VW bug through the halls on the last

day of school with girls hanging out of every window, the sunroof and

the trunk!
Alumni_in_contact: Melanie Valle until her death last week.


3/13/06
VALLE, Melanie Frances
We lost our dear Melanie on Wednesday, February 15 after a brief but

very courageous battle with cancer. She would turn 47 on February 23.
Melanie was smart, kindhearted, quick-witted with an unforgettable

smile. She leaves an emptiness in the hearts & homes of her family and

friends. She will be forever missed by her brave sons, Oliver &

Nicholas; mother Ann Valle; sisters Georgiann Rohrer (Tom), Carolyn

Valle (Bill), Mary Kay Valle; brothers David Valle (Suzy) and Tony Valle

(Julie), many aunts, uncles, cousins and friends. She was Auntie Mel to

Lisa Madden, Chris Rohrer, Alex Valle, John Valle, Michaela & Tate

Valle, Hailey & Dylan Madden. Melanie was born in Ironwood, MI but moved

to Sacramento when she was 6 months old. She graduated from Encina High

School and tried working at the Dept of Forestry, waitressing and

bartending before she found her true passion as a RN at Sutter Memorials

PIC Unit. Her compassion will be missed by her co-workers, patients and

their families. A memorial service will be held at St.

Philomene Church (2428 Bell St. Sacto) Tuesday, February 21 at 10am. A

Celebration of Life for Melanie with all friends & family will be held

Tuesday evening at 6pm at her sisters home in Elk Grove, 10112

Oglethorpe Way. Call 916-600-4692 for more info. In lieu of flowers, a

savings fund has been set up in Oliver Valles name. Please send

contributions to Oliver Valle c/o 10112 Oglethorpe Way, Elk Grove, CA

95624 Published in the Sacramento Bee on 2/19/2006.
WAGNER, Lyle C.
Passed away suddenly Sept. 29, 2005, at home in Sacramento. He was born

Jan.

4, 1959, in Sacramento to Elma J. and Oscar Wagner. Survived by his

loving wife Gennean; father, Oscar; and brother Carl. Lyle graduated

from Encina High School, where he was active in the drama department;
and attended American River College. He worked a number of years for

California Almond Growers, and more recently at various places in

Sacramento. Memorial services will be held at the Morgan-Jones Mortuary,

4200 Broadway, Sacramento, at 10 a.m. Wednesday, October 5. A gathering

will be held at the home of Evelyn Clark, 141 Grace Avenue, Sacramento,

after the memorial service.

Published in the Sacramento Bee on 10/4/2005.
He's flash, dash and hard drive
Revenue soars for flash memory unit
By Clint Swett -- Bee Staff Writer
Published 2:15 am PST Monday, January 24, 2005
Apparently life has gotten a little too tame for Darin Billerbeck.
The Intel vice president has raced mountain bikes, taught freestyle skiing, run marathons, coached youth basketball and careened over sand dunes on an all-terrain vehicle.
Now the Sacramento native has turned his eye on a sand rail, a dune buggy on steroids powered by a 500-horsepower Cadillac engine. Safety gear includes both a helmet and a neck brace.
"I like the whole speed thing," he said in a bit of understatement.
Even at Intel, where high-energy, assertive personalities are the norm, Billerbeck stands out.
By many accounts, his drive has fueled a rapid ascent up the company ladder that has put the whippet-lean engineer at the helm of Intel's $2 billion flash memory division in Folsom.
"He is absolutely the most competitive person I've ever met," said Curt Nichols, who co-managed the flash business with Billerbeck for four years.
"He comes at the flash business figuring out how he wants to win this game. ... That will to win is very infectious. It can't help but raise the level of everyone around him."
Since 2000, when he became one of Intel's youngest vice presidents at age 40, Billerbeck has been responsible for the design, production, marketing and sales of the tiny memory chips that are used in everything from cellular phones to digital music players.
Although flash makes up less than 7 percent of Intel's revenue, it has become one of the brightest spots for the company. Revenue in this area jumped to $634 million in the fourth quarter of 2004, compared with $399 million in the year-earlier period.
Radiating coiled energy, Billerbeck acknowledges that he fits in at a company defined by the hard-charging style of its co-founder Andy Grove. "Competitiveness suits the Intel culture," he said. "You either love it or you hate it. There's no in between."
Nichols recalls watching Billerbeck in a company softball game, urgently trying to stretch a routine single into a triple. "I was thinking that he would probably pull every muscle in his body trying to do it ... . The guy has no 'off' switch, just two speeds: fast and faster."
By his own account, Billerbeck came by his high energy and competitiveness at an early age.
The fourth of five children, he lettered in wrestling, football, swimming and diving at Encina High School in the mid-1970s.
During his sophomore year, as he focused on wrestling, his grades slipped. As Billerbeck recalls, one of his science teachers as much as called him a dumb jock as a challenge. That and the realization that he would never be a pro athlete were enough of a motivator.
Initially majoring in zoology at the University of California, Davis, he decided against following his father, Ralph, into medicine. Instead he earned a degree in mechanical engineering, then took a job at Intel rival Advanced Micro Devices.
After seven years at AMD, where he met his wife, Tamera, Billerbeck moved to Intel, even though it involved a pay cut. "I wanted to work at the undisputed technology leader," he said. "That whole winning thing was a big deal."
His steady rise through Intel took him from hard-core engineering to the business side of sales and marketing.
Through that time, his problem-solving skills may have been his best asset. One of his big projects was to overhaul manufacturing operations in the Philippines, where a plant wasn't turning out enough usable flash chips.
Billerbeck's ability to work out problems may have come from his father, a general practitioner who retired 10 years ago, but who at age 75 runs, bikes, climbs mountains and goes snowboarding, which he took up a few years ago.
"They would all ask me how to do things, and instead of telling them, I would ask them how they thought it should be done," Ralph Billerbeck said. "I had the patience to watch them screw up."
He said he taught his children, three of whom became engineers, that the simplest method is the best. The Egyptians, he said, built the pyramids using a water vessel as a level and knotted rope as a measuring tool. "They learned how to do the simple things, rather than make them complex."
Bob Lane, an engineer with Teradyne Inc., which makes semiconductor test equipment, was in the Philippines when he got his first taste of Billerbeck's energy. Lane said Billerbeck and his co-workers rarely came up for air.
"He and his crew had worked 14 days without a break. Then for recreation, they were swimming and running the stairs in the hotel. They were a bunch of high-intensity maniacs," Lane said.
"I don't think you get to be in that position without being driven. And his fitness helps him deal with the physical abuse of the job."
On a recent Friday, Billerbeck sat in an Intel conference room in Folsom just a few hours after returning from four days in South Korea.
"You really learn to be sharp when you need to be, and learn to sleep when you need it," he said, betraying no trace of jet lag.
Billerbeck could avoid the worst of the travel hangovers by scheduling an extra day on the road. But his wife said that would mean even less time with her and their two teenage children.
"He doesn't want to be away from his family, so he will inconvenience himself to get home faster," she said. "He will fly to Tokyo on a Monday and fly back on a Tuesday because he wants to be away as little as possible."
The manic schedule extends to Folsom, too. He's often at work by 5:30 a.m., which allows him to leave about 12 hours later. An hour at midday is generally reserved for a bike ride or a run. "If he didn't exercise, he'd be a bear to live with," his wife said.
Despite his intense schedule, Billerbeck manages to make time for his co-workers, said Sherif Sweha, who heads up design engineering for flash products and has worked closely with Billerbeck for 10 years.
"The demands on his time are immense, but you will still see him walking to the cafeteria to get coffee with a new hire, or standing in the hallway ... to discuss an engineering problem," he said.
Along with speeding around sand dunes at suicidal speeds, Billerbeck's passion is coaching his son's AAU basketball team.
Not surprisingly, he sets high standards for the kids. But at the same time, there's no bullying à la Bobby Knight, the infamously demanding former coach at the University of Indiana, now at Texas Tech.
"He's very high energy, and his wife is just go-go-go," said Tom Young, who coaches the team with Billerbeck.
Young, a basketball coach at El Dorado High for more than 20 years, said practices were focused, but always fun, with lots of full-court scrimmages to go with drills.
Last summer, the team made it to the national finals in Orlando, Fla., a major point of pride for Billerbeck. His coaching skills are similar to managing in the tech industry. "It's the little things that make the difference between winning and losing," he said.
Despite flash's recent rousing success, the division has gone through some tough times.
An ill-fated decision to raise prices in early 2003 cost the company considerable market share as customers raced to cheaper suppliers such as Fujitsu.
"We believed that the market supply was going to be constrained, but it wasn't," he said. The effects of that decision lingered in Intel's earnings for more than a year.
"You have to take risks at times, and that one didn't work out," Billerbeck said. "But if the decision is informed, and well thought out and then you fail, well, that's part of our culture."
2/15/05
Rory Wilkerson writes:
Occupation: Registered Nurse
Bio: playing ball, hanging with my girls. Boating on my boat. Nightlife,

looking for availables, you know all the fun stuff.
Trivia: Don't know yet if God's paying me back or blessing me with three

beautiful daughters, I'd like to believe its the latter.
Friends: matt templeton(not lost contact, just no time recently) Ron young,

Aaron Demetrius Pat Powers, Paul Fowler, the single girls
Hobbies: softball, boating, camping, socializing, football
Kids: I have three girls, Haley 14, lives in Utah with her mom. She's a

skater girl, ya know baggy pants and all. The My ex and I have two girls,

Alexis 8 and Veronica 6. both into sports. Alexis is on her way to a future

Olympics softball team. At eight she crushes the ball. Veronica's into

makeup and jewelery.
Grade_school: St philomene's
Grade_school_friends: Pete shellooe, MIke melenchek. melanie valle
Favorite_memory: scoring a t.d. my sophomore year(one and only) and having

Linda K. giving me kiss after. HAHAHAHA


10/30/03
RAGLE, EDWARD JAMES
Born November 10, 1959 in Truckee, CA and died July 31, 2003 in a motorcycle accident while on vacation in Istria, Croatia. He was the husband of Alexandra Ries; son of Edith C. Darzes and James W. Ragle; grandson of Evelyn Gates; brother of Kathy Ragle-Martinez and Denise Delaney; and a friend to all he encountered. At the time of the accident, he was living in Regensburg, Germany; however, San Francisco is where he called home. Raised in Sacramento, CA, he was an electrician, motorcycle enthusiast and passionate political activist - adamantly opposing the war in Iraq and governmental corruption. His memorial will be on Sunday, August 17 at 11:00am at the Bel Marin Keys Community Center, #4 Montego Keys Blvd, Novato, CA. Published in the Sacramento Bee on 8/13/2003.
Lesley Heidig writes:
Occupation: Elementary School Teacher
Bio: Paralegal, Sold sod, Mom, Teacher
Trivia: Ran a marathon for Leukemia research in 1999
Friends: Sue Levy, Randy Bailey, Joan Daily, Beth Robinson, Kim Keller
Hobbies: running, swimming, coaching softball, coaching cross-country,

coaching track, taking classes, watching my kids in sports - Holden in
football and baseball, Grace in volleyball and softball.
Kids: Holden is a junior. He is on varsity football, varsity baseball. He

takes AP classes, and believe it or not, he enjoys my company! Grace is one
of my best friends. Who says teenage girls are hard. We travel all over

for club volleyball, and we have a great time together. I'm blessed that
these kids are a good as they are!
Grade_school: Cottage
Grade_school_friends: Lorie Green, Phil Bancroft, Gretchen and Heidi Harris
Junior_high: Jonal Salk
Junior_high_friends: Sara Tindell, Sue Levy, Darin Billerbeck, Randy Bailey
Memorable_teachers: Mr. Carey. He was a great inspiration in all the things

I do today.
Favorite_memory: Lots of them.


6/26/03
Gretchen Nichol writes:
Occupation: I was in commercial real estate until I quite in 1989 to have my

children. Currently a domestic engineer:)
Bio: I worked doing high rise office leasing in buildings in Sacramento,

Reno, Phoenix and S.F. I met my husband in this line of work. We were
married in 1987 and then had two children, one in '89 and then '90. We

moved to Boise, Idaho to develop some land there, and left in 1994 and moved

to Bend, Oregon, where I ran into Karen Worthen in a nail salon (small

world.) Then in 2001 my husband took a great job in Palm Srpings, still

hustling commercial real esate, and we have lived here since. We have all

adjusted beautifully.
Trivia: My bridge group, from Bend, Oregon, self-published a cookbook, and I

believe you can still find it at www.bridgebages.com.
Friends: Since I graduated a year early, many of my best friends were from

the class of 1978 (the class I began Encina with) such as Heide Matthews

Renee Price and Theresa Gunn. I also hung out with Margaret Anderson, Janet

Poindexter, Carrie Auble and Kathy Pugh (swim team.)
Hobbies: I love golf and bridge. I play golf several times a week and love

competing in our club's tournaments. I also hike regularly. Also, a movie

nut.
Kids: Oh, a bragging moment. My daughter Molly is 13, a Scholar (highest

honor) at St. Margaret's Episcopal School. She loves the internet, phone,

music and friends. At 13 she is still a delight, but her 5'7" total

blondeage frame has made the boy thing a clear and present danger. That's

why our house is the place to hang - I keep good tabs on the goings-on.

Jackson at 12 is still very much a boy. He too has discovered the opposite

sex, but in a more immature way ("Yes!"). He is on honor roll and a

terrific athelete. His wish is start tackle football this fall. Currently
he is playing school soccer. He misses the snow the most as he loves

snowboarding.
Grade_school: I attended Greer Elementary School.
Grade_school_friends: Can't recall any. It seems I made all new friends

once I started high school.
Junior_high: Jonas Salk Jr. High
Junior_high_friends: I remember Joann Mitchell, but am drawing a blank. I

think a lot of the Jonas Salk kids went on to Rio Americano.
Favorite_memory: I loved cheerleading and the football games. I loved the

freedom of having an open campus and heading to Dairy Queen almost everyday

for lunch.
Story: Ms. Tackiuchi (spelling) used to let me leave first period English to

go get a sweet roll and coffee from the cafeteria. I didn't ask too often,
but when I did, she would let me go.

One dance, during my last year, neither Janet Poindexter nor I had dates, so

we went together, and won the dance contest that night.

I have lots of other memories floating around, but I embarrassed to say I am

drawing so many blanks on names. Better get that yearbook out (if only I

could find it!)
Sibling_info: Troy Nichol - 1976, Fred Nichol - 1975
Alumni_in_contact: Janet Poindexter, Margaret Anderson, Renee Price


2/6/03
Patti Sheetz writes:
Occupation: Accounting Technician for the City of Sacramento
Bio: I worked in foodservice and the bar business for most of my twenties. Great fun, from what I can remember! After I became a mom I chose a tamer occupation and started working in the accounting field. I started back to school in about '97 because the alternative became unacceptable. I earned my AA in Math, Science and Engineering and am now at CSUS.
Trivia: I've done most things backwards! I had a child, never got married and am now about to get my bachelor's degree in Business Administration. I am sure I'll want to get a graduate degree next. It's never too late!
Friends: I had many great friends at Encina but lost contact with all of them with the exception of Sue Gould. Sue Gould was one of my dearest friends and we lost her to cervical cancer before she turned 30. Get your annual exam ladies-every year- in her memory!
Hobbies: Renaissance Fairs! Member of St. Matthew's Guild of Historical Actors. Camping with my daughter. Sewing costumes. 4-H leader Love to read, garden, shop, play with our Golden Retriver and our freakish Scottish Fold cat, and spend time with my daughter.
Kids: My daughter Jillian is my gift from God! She is 13 and makes me proud everyday. She has a wonderful sense of humor, is a strong bright, hardworking girl who gives me a run for my money on a daily basis.
Grade_school: Howe Avenue
Junior_high: Howe Avenue
Memorable_teachers: John Figenshu-an absolutely wonderful man! Great sense of humor and a great teacher. Helped me believe in myself.
Eric Dahlin-great sense of humor and treated us like adults.
Judy Wilson-Aquacade!!
Ms. Takeuchi-Turning me on to Sylvia Plath and making Shakespeare understandable
There are many more.
Favorite_memory: ??? My memory is failing me- there's not a lot of room left on the hard drive!


9/30/02
Nina Martinez writes:
Occupation: Child Provider
Bio: Staying young at heart, watching and having fun with my four grandkids.

Winning a gold medal in Martial Arts and going to many tournaments with my

Master. Went to a computer school that I had classes with Jenine, that was

the last time I saw her. Moved to Illinois and came back, that wasn't to
exciting. Went to San Diego for my son Rudy's graduation from the Marine

Corp. boot camp.
Trivia: Married my friend of 33yrs. Had four children and the last ones were

twins.
Friends: Ila Quam, Jenine Medkiff, Diana Mundy, Ardis harper, Tony Nunez.

Lost contact with all of them, and lost Ila Quam in a car accident, about
6yrs. ago.
Hobbies: Love to play pool, swim, and play alot of poppit on the computer.

My recreation is Martial Arts and running after my grandchildren. I also
love spending quiet time with my husband, when we can.
Kids: Charles is the oldest and works in a warehouse taking inventory for

boat equipment. Carmen my only daughter works with autistic children at
A.B.C. school. Robert the oldest twin by 4 minutes is a cable communication

installer for us to talk on the phone and computer. Rudy the youngest of
them all is stationed in San Diego, he's a Marine.
Grade_school: Howe Avenue
Grade_school_friends: Diana Mundy, Jenine Medkiff, Ardis Harper
Junior_high: Howe Avenue
Junior_high_friends: Diana Mundy, Jenine Medkiff, Ardis harper
Memorable_teachers: Not a teacher but the vice principle, Mrs. Kubo, because

when we use to cut school she would chase us and never catch us. Liked Mr.

Bronasky and Mr. Botello they were really cool.
Favorite_memory: Making tortilla's for our history class and other teachers

and students coming in and trying to sit in the class to get some. I
couldn't make them fast enough for the period, so the teacher asked if I

would stay for the next class. I didn't care I'd rather make torts. then go
to class then.
Story: Just remembering one of my friends being on acid and they started

laughing so bad they sat in the middle of the main hallway laughing at the
students and teachers, and I helped them get to the bathroom so they

wouldn't get busted.
Sibling_info: Primo,Chuck Martinez
comments: This is very helpful in helping others to find or contact people

we think we've lost contact with and thank GOD for the people with the
brains of technology. Thanks Again Nina Melbourn


5/8/02
Jenine Medkiff writes:
Occupation: Operations Officer
Friends: Best friends:Ardis Harper, Nina Martinez, and Toni Nunez
Lost contact with:Nina Martinez and Toni Nunez
Hobbies: Playing pool, spending time on the internet
Kids: I have three sons-Bob who is 26, married with a son. He is in the Army, stationed in Germany. Steve who is 25, married with baby on the way. He is also in the Army, stationed in Hawaii. Jose who is 14 1/2, and a freshman. He likes to skateboard and play video games.
Junior_high: Howe Avenue
Junior_high_friends: Janice Patton, Christine Montoya Martinez, Ardis Harper
Memorable_teachers: Mrs. Young & Mrs. Kojima because they led me into adulthood. Also they were very kind, understanding, and supportive of my pregnancy during high school. Mr. Kirrene because he saw the ability in me and pushed me to reach my goals.
Favorite_memory: During Summer School, going on an overnight camping trip, for a 24-hour talk marathon with my Pshycology class.
Sibling_info: Dee Dee Giles Turner 1978
Heard_about_website_from: Mark Emmett


3/25/02
Mark Emmett writes:
Occupation: disabled/artist
Bio: Exploring the innerself,finding peace in my heart.Seeking the higher power.Finding talents i never knew i had.Making friends good ones trying to love all things that are.Realizing the smallness of my greatness.
Trivia: i have stayed young in my heart,and my hair has stayed upon my head.
Friends: best friends: Matt turner,Pat Cauley,Bill Day,Richard Loufler(sp),Mike betzler(sp) Dick Boongarden, Susie Jones, Nancy Altman, DeDe Giles(sp) Jenine Medkiff, Sharline Wright. Who i lost contact with? noone still know these people still good friends.
Hobbies: i am a artist, i paint,sculpt,i set my dreams free. i also have been blessed with MD so my physical abilities are slowing these days.
Kids: i have no children
Grade_school_friends: Matt turner.
Memorable_teachers: Mr Rollins. He home schooled me when i broke my arm
Favorite_memory: the first day, i pretty much screwed up after that.
Alumni_in_contact: Matt Turner, Pat Cauley, Dave Michiels,Dan Turner, Dick Boongarden, Sharline wright, Susie Jones
3/16/02
Geoffrey Godfrey writes:
Occupation: Papa Johns Pizza Area Supervisor
Bio: After graduation, I continued partying and worked at several different jobs, usually having something to do with cars. Soon however I joined the U.S. Air Force and worked at Travis A.F.B. as a C-141 aircraft maintenance technician. Soon after this in 1979 I met my wife, Teresa, who got the brains and beauty in the family. We were lucky enough to have two young men born in 1981 and 1983. We were stationed at Travis my entire carreer and I retired in 1998. We stayed in Vacaville because our young men have now graduated from high school themselves and one is full time at Davis Univ. and the other is full time at Solano J.C. After retirement, I went to work at my brothers shop as a car mechanic, but after two years of that I decided to do something I have never done before. Run a restaurant. What the heck. Well, evidently I can do something right, Papa John's has treated me real good in the seven months I have been with them and It is the most fun I have had working, ever.
Trivia: My oldest son was born on my birthdate, 12/29/81. How cool is that.
Friends: Brian Evans and Ted Roberts were my best friends in school and we've lost complete contact.
Hobbies: Work, Work, Work. My wife and I love to travel in our motorhome. We've been all over the western U.S., but had to sell it to buy our current home. WE also love boating and skiing.
Kids: Our kids are the best. Both did really well in the primary grades, the oldest, Luke, was his High School Valedictorian. He moved on to Davis to work on an Engineering Degree. Nate, our younger son, is currently enrolled fulltime at Solano, he hasn't decided what he wants to do yet.
Memorable_teachers: I really don't remember much about school, I was high most of the time.
Favorite_memory: Party. I remember cutting class, alot.
Heard_about_website_from: browsing
1/4/02
Lovejoy Phelan writes:
Occupation: dept. mgr. lowes
Bio: made a few mistakes with marriage, has 3 children, moved around a lot.Finally made it to mature adult status about 12 years ago. Still like to have fun though.
Trivia: married high school sweetheart in 1988-89? mike wolf, big mistake. can never go back.hold on to fond memories and let them remain just that, memories.
Friends: Mary Trulock, now lives in Washington, Cindy Smith I think still in Sacto, Kathy Keyes and Darlene Mitchner.and guys of course.
Hobbies: Favorite hobby is Grandchildren, absolutely the greatest gift from God. flower gardening, and taking mini trips with my incredible husband Lonnie.
Kids: Kyra is dropdead gorgeous and built, sure doesn't look like me, shes married w/2 children, Killian 3 and Sissybutt 1. Kent is 21, fiercely independent and HAPPILY single.Kory is 20,meet a woman 2 yrs older & pregnant when he was 16, fell for her, married now has 2 children Zach 2 1/2 and Lexi 2 mos.
Memorable_teachers: Mr. Lawrence, gave me an appreciation for the written word, and I am now an avid reader and would be writer.
Favorite_memory: It was the 70's, whi remembers??!!
Heard_about_website_from: browsing
8/16/01
Tricia Obermuller writes:
Occupation: Paralegal, now just a volunteer
Bio: Davis, then Cool, CA; hubby Tim of 19 years
Kids: Katerina, 12 and Jane Marie, 14
Grade_school: Sierra Oaks
Junior_high: Jonas Salk
Sibling_info: Jane Obermuller Drukker (deceased), 1966 / Scott Obermuller, 1969 / Carol Obermuller Staley, 1971
4/1/01
Bonnie MacLean writes:
Occupation: housewife
Bio: raising a family, twice.
Trivia: in 1993 I married John Burch, also from Encina H.S. same year as me.
Friends: best friend was Dawn Repesha, but still in contact with her, now she is Dawn Ashley from Alpine, CA.
Kids: Colleen Mcgee age 21 dad is Richard McGee from Encina too
Laura is 14
Jay is 5 (Burch)
Jeron is 3 (Burch)
Grade_school: Waldorf and Cottage
Junior_high: Waldorf
Memorable_teachers: Mr. Lawrence, english,he said he like it was. Mr. Gonzales, Spanish.
Favorite_memory: H.A.T.S. program. I was able to work in a hospital while still in H.S.
Sibling_info: KAREN MACLEAN 1976, NOW KAREN NICHOLS FROM PLACERVILLE CA
Alumni_in_contact: MAURINE DUFFY NOW MAURINE DOYLE FROM PORTLAND OR
Heard_about_website_from: MAURINE DOYLE
1/15/01
Sacramento Bee, Oct. 27, 1999
WENDY MELISSA LOUISE DOGGETT
In Sacramento at age 40. Wendy Melissa was a dining-room attendant at the State Capitol. She was struck and killed by a commuter train on October 23, 1999. Born at Travis Air Force Base near Fairfield, CA, on November 30, 1958, a year later she contracted spinal meningitis. The disease caused brain damage, crippled her sense of coordination and left her blind for more than a year. To the astonishment of her doctors, Wendy Melissa regained her sight and after years of arduous physical therapy performed by her devoted parents and her loving grandmother, she also regained use of her arms and legs. Although she was unable to attend regular schools and walked with a limp, Wendy Melissa never thought of herself as handicapped and cherished her independence. Despite her disabilities, she always had a positive attitude and a smile on her face. She loved animals and music and people, and she loved the job she had at the capitol the past 12 years, clearing trays at the cafeteria and mingling with the state's lawmakers. Typical of her spirit to serve and her desire to be respected as a self-reliant person, one of her proudest accomplishments was being called to jury duty. Those who knew Wendy Melissa will remember a remarkable individual who overcame enormous difficulties, who maintained a sunny disposition despite events others would have viewed as major disappointments, and who was always an inspiration to her family. She is survived by her parents, Scotte and Louise
Doggett, her stepmother Catherine Doggett, her sister Victoria Doggett and her husband John Blount, her brother Scott Doggett and his wife Annette Haddad, her grandmother Dorothy Rogers, her uncles, aunts, and numerous cousins and friends. We will all miss her very, very much. Private interment. In lieu of flowers, Wendy would favor contributions to the SPCA,
6201 Florin-Perkins Road, Sacramento, CA.
12/22/00
Jeanine Hall writes:
Occupation: Landscaping contractor
Bio: I have been traveling for the last ten years to many places, Hawaii being my
favorite so far(hilo-the big island). I am a landscaping contractor in lake tahoe ca. and love the snow skiing and cool summers. I continued my education into college and have a degree in general ed. I also fly hot air balloons in the summer balloons over lake tahoe come and fly in 2001.
Trivia: I was married for 10 years and have two kids now holly 20 and brandon 13 my daughter is a proud united states marine. She kicks butt when she has to. She is trying for a commercial pilots lic. as we speak. I am divorced now 11 years and very happy and content on my own although looking,for mr. cute ski butt.
Friends: I was best friends with karen sunderman and jackie lynn she went to rio americana and jackie lives just up the street from me and her husband and i work together and karen is in sacto by country club center, she came to my daughters grad party and still looks like she is in high school .??what ever happened to cheryl dupzyk and jeannie mundy and tina york??
Hobbies: I am an avid class three white water rafter in coloma ca. and i fly hot air balloons and sky dive and jet ski and snow ski and hike and well etc. just about covers it. after all its lake tahoe biggest playground ever. hobbies- i love to ride harleys
Kids: told you earlier.
Grade_school: mariemont elementry- i just visited it but didnt have a pass got kicked out ha!!!!
Grade_school_friends: none wish i could find erin hannon in granet bay and vickie steinkey, and chris
Junior_high: hated that part of life
Junior_high_friends: same
Memorable_teachers: loved art class and i love reading due to the english guy nice lookin guy cant remember his name and mrs. leah what ever happened to her oh yea drama remember the pic i had one whole page dedicated to me some guy had a crush on me that year.
Favorite_memory: leaving
Sibling_info: karen hall band director friends with dalene waybright
Heard_about_website_from: found it
12/20/00
Sacramento Bee, June 16, 1999
PAUL THOMAS REMME
Born August 15, 1958 to Palmer and Carrie Remme in Sacramento. He was the eldest of two brothers, Todd C. and Kevin G. Remme. He was a devoted brother and uncle to his nephew Kevin and niece Shani Remme. He died in an auto
accident Saturday, June 12, 1999. Paul was a student at Encina High School and a native of Sacramento. He was a carpet installer and a carpenter working side by side with his brother Todd in the Sacramento area for approx. 18 years. Paul's pleasures in life included golf, fishing, hunting, and his dog Zack. Many simple things in life brought him joy that would be
menial to others. Paul is remembered for his hard work ethic and unselfish giving of himself and time. The quality time spent with his family, especially his nephew and niece, have provided loving memories we will cherish forever. Thank you God for Paul!
Private interment. Please send any donations to: Say Golf Co., Paul T. Remme Fund for Junior Golf. Supplies fees and equipment for needy junior golfers (local help for needy kids) at 4427 Freeport Blvd., Sacto., CA 95822.
11/29/00
Sue Whitney writes:
Occupation: self employed/legal courier service
Bio: I graduated a year early and went to to ARC,Sac City,Sac.State and The National Center for Montessori Education.I received my teaching cred.and then decided that teaching wasn't for me.I was a nanny for 11 years and then went on to bake professionally for 4 years.During my baking faze I met my husband,who owned and operated a messenger co.We decided to expand the business and I started to work with him.Now I drive all over No.and Central Ca.,doing legal filings and deliveries.
Friends: Patty Duffy,Gina Bua,Kelly & Gloria Delaney,Sally Wilkerson,Brian Treen and the rest of the "band-aides."
Hobbies: Gardening,cooking,and helping my husband restore vintage road racing bicycles.
Kids: I have three wonderful step kids from my husbands first marriage.Cody is 21 and majoring in resort managment at Sierra Nevada College.Nikki is 16 and a junior.Jesse is 14 and a freshman.
Grade_school: Wyda Way and Cottage.
Grade_school_friends: Kelly Delany and Sally Wilkerson.
Junior_high: the same
Junior_high_friends: Kelly and Sally.I didn't meet my closest friends from high school until reaching Encina.If anyone knows what happened to Patty Duffy,I would love to hear about it.
Memorable_teachers: Mr.Lawrence.He taught me how to write a term paper and always challanged me to do my best work.Eric was the best band teacher ever.You rocked,Eric!Eric Dahlin was great.I had no artistic talents but he let me in ceramics anyway.Mr.Figenshu was always interesting in biology class.
Favorite_memory: Marching band was always fun.We were so small compaired to other schools.We had to go out on the field and try to look "BIG" Considering our pre-game activities,which I won't go into detail about,it was always an adventure.I was kicked out of band in my junior year by the new band teacher for wearing a suit to the christmas concert.He said to wear suits or dresses.He didn't say what gender had to wear what outfit.
Sibling_info: Paul Whitney'74,Julie Whitney Kuhn'76
Heard_about_website_from: Kim Culver Taylor
5/17/00
Tami Kehoe writes:
Occupation: Professional volunteer
Bio: I graduated mid term, I was so ready to move on with my life. I moved out of the family home and parked myself in the duplexs close by to American River College
I started A.R. that first semester. I continued till the next year in February of 78 and decided to move on with my life once again this time I moved a little farther and Moved to Hayward
Laurie Finlay( JR grad of 75 class of 76 )and I packed up her beat up old bug and rented rooms from a wonderful Christian couple. Soon i met my husband Tony who just got out of the Marines and decided to stay in California and go to college and marry me. We were married in August of 78. We waited almost 3 years to have our first child. Yikes I just realized I'm a mother of 3 teenage boys. Joe now lives in Berkeley and will start college in the fall, Matt will be a senior this fall and my youngest will be in the 8th grade. I keep myself very busy in the comunity here in Roseville I was elected on the Roseville Joint Union High School District Board of Trustee in November of 98 This is someone who didn't cast a vote or who even doesn't remember who the class officers in high school.
Things change when my kids got in school I was teaching in the Bay area when they were younger and when we moved back to the sacramento area, my husband and I decided that I would stay home and tend to the children and be involved parent the schools.
That is how my civic responsbility started to kicke in. I did the normal route of PTA and worked in the classrooms I I became one of the utility parents for the district. It took about 4 years of prodding from others till I decided to run. I had the opportunity to be able to hand my oldest son his diploma. Pretty cool and LORD willing I will give my other sons the same.
Friends: My closest friends were Alaire Kaiser, Laurie Finlay, Susie Lee, and Kim Gebheart also Joanna Kong
Hobbies: Reading, started up in my exercising I'm involved in various organizations Performing Arts In Roseville, Tommy Apostolos fund,I've been appointed to the campaign Finance reform commission in Roseville.
Kids: Joe,19 Matt 17, Chris 13 We have alot of fun, I mention some earlier in the Bio.
Grade_school: Cottage
Grade_school_friends: I can't remember!!
Junior_high: Jonas Salk
Junior_high_friends: I started anew in High School I wasn't a clicky person I liked everyone, and I felt everyone had value. Yet most of my friends were alot older than me.
Memorable_teachers: Mr Lee, he made History come alive for me, and he was funny and had a great sense of humor.
Favorite_memory: Some of my favorite memoris I can't publish. I did give a speech at mid term graduation ceromonies.
Story: Susie Mcguire is now teaching at Woodcreek High School in which I am a trustee in that district. I came a cross her picture in one of the old yearbooks of Encina
Alumni_in_contact: Pete Simon lives across the street fom me, we were in the same year. I can't remember him and he dosn't remember me, yet we are still thinking about making up some good stories to scare our children.
Heard_about_website_from: Susan Jacobson (Kehoe) sister
5/4/00
Douglas Sweet writes:
Occupation: Credit Analyst
Bio: Spent one year at American River, then off to Chico State for a year, a semester at Sac. State, and finally settled down at U.C. Berkeley. Graduated from Cal with a degree in Sociology and started working for Wells Fargo in 1982 where I've been ever since.
Trivia: My folks moved to Italy in 1989 to start a "B & B", and I go visit them every year. I've learned to speak Italian and I've become an avid devotee' of "la dolce vita"!
Friends: Bill Farley, Jeff Slater, Jeff Scarone, Darold Mark.
Hobbies: Reading about Italy, bycycling, drinking a "good" wine.
Kids: Shaye is now in kindergarten (2000) and she is an excellent reader. She's been to Italy several times to visit her "nonno and nonna". Tyler is 1 year old and began walking at 9 months. He's a little terror!
Grade_school_friends: Bill Farley, Jeff Slater, Jeff Scarone.
Memorable_teachers: Senor Gonzalez. He would keep us on our toes by throwing that dumb Nerf ball at us.
Favorite_memory: Break and lunch time on the Senior Lawn.
Heard_about_website_from: Bill Farley
4/20/00
Chris Russ writes:
Occupation: Police Officer
Bio: Married after graduating and have five great kids from the marriage and one ex-wife. I remarried to my soulmate, Kathy, and adopted her two girls. Yes, that makes 7 children seeking college educations (donations will be accepted). We live in S. Calif. but our hearts belong to the Sacramento Valley.
I lived in Lincoln, CA for about 11 years where I worked as a Police Officer and later, Administrative Sergeant. I left Lincoln after my divorce from my first wife, moving to S. Calif. where I am employed as a officer with Pasadena Police Dept. My wife, Kathy, is a dispatcher and also works at the department. We have three of the seven living with us (Cammie-18, Ashley-13, and Katie-9). Being the only guy in the house, there is one week a month that I am on my best behavior. We taxi the kids to soccer, baseball, basketball, and the mall. We still find time for camping, traveling, and lounging at our favorite coffee houses. As for me, I sail when I can, ocean kayak and lead some paddle trips.
Life has been good since graduation...except tax time.
Trivia: Received local and statewide recognition for working with at-risk youth; raced bicycles in the USCF, Calif. Police Olympics, and World Police and Fire Games for ten years, and trained cyclist; and part-time consultant on "Effective Performance Appraisals."
Friends: Chuck Mensch, who has been my conduit of information when it comes to the happenings in N. Calif., Encina High, and those we know. Good friends are hard to find.
I lost contact with most everyone...kinda let my work-aholic demeanor override my sense of social well-being. A little more balanced with age.
Hobbies: Family time, camping, sailing, kayaking.
Kids: Tricia-21,para-legal, married and lives with her hubby (a Deputy) and stepson in Sparks,Nv.
Tiffany-20, attending college in Idaho, past Ms. Sparks (Nv.).
Cammie-18, grad. high school at 16 and has been in college for 2 yrs., lives with us and wants to move out.
Christopher-13, first string pitcher for past three years (fastest ball in the league), first string quarterback for past three years, and plays power forward for his school in Idaho.
Davis-8, lives in Idaho, second year in baseball, loves science and bugs--hates girls.
Ashley-13, lives with us, high achiever courses in Jr. High, pooh fanatic, and has the phone attached to her ear.
Katie-9, lives with us, high achiever and attends a Magnet School, plays all sports and tougher than the boys, and hates dresses.
I think that's it...1, 2, 3, 4, 5, 6, 7....yup that's all of 'em.
Grade_school: A.M.Winn, Howe Ave. Elementary
Grade_school_friends: Grade school; Ben Lane (where is he at...last I heard he was in Elk Grove teaching school)
At Encina: Chuck Mensch, Steve Easton, Mike Easton, Tim Mitchell, Steve Mitchell, Theresa Mitchell, Ben Lane, Steve Estes,...etc
Memorable_teachers: Mr Stevens. Throwing the garbage can in class to get the classes attention worked. His drive to become a defense attorney made me think about a career in law enforcement (those who knew me would never have guessed). And, since I was flunking his class, he made a deal with me that if I aced the final with 100% he would pass me (he did not think I could do it). Well, he passed me.
Favorite_memory: Other than the close of graduation ceremonies? Some great friendships.
Story: Heck, if I did that I would implicate myself.
Sibling_info: "Gordon' Young Mun Russ, 1978
4/4/00
Bill Farley writes:
Occupation: Real Estate Development
Bio: Dropped out of AR after one semester. Faced with working for a living went back to AR and took cream puff classes. Moved on to Oregon State Univeristy to help Will Stephens with track program. Attended graduate school at USC. Worked in publc sector for 14 years - mainly in redevelopment. Married Nanette in 1986. Have two girls - Lauren (12) and Catherine (8). Now in private sector - working on projects in California and Nevada - but primarily in West Sacramento near the new ballpark.
Friends: Jeff Slater, Doug Sweet, Spencer Burke.
Hobbies: Right now we are a one-dimensional family. We enjoy our business. My wife is starting to handle our construction projects. We are both interested in historic preservation - we are just starting the rnovation of a Victorian Cottage into an office building near the Money Store.
Kids: Lauren enjoys reading, sewing, piano and flute. Catherine enjoys ice skating, piano, and clothes.
Grade_school: Sierra Oaks
Grade_school_friends: Doug Sweet, Darin Billerbeck, Kurt Bitner, Jeff Slater (transferred to Jesuit).
Junior_high: Jonas Salk
Junior_high_friends: Same
Favorite_teachers: Botello and Gonzales. Botello let me ditch classes and Gonzales gave ne english credit one semester for writing scripts for EBS. Seriously, Botello gave me a lot of challenging projects and Gonzales let me start EBS. They made school worth going to.
Favorite_memory: Starting EBS. Shooting the pictures for the Howe Avenue Yearbook. Entering phot contests. Filming football games. Laying in the high jump pit on a nice spring day whiel the real atheletes were working out. Slaughter ball tournaments.
Alumni_in_contact: Doug Sweet
Heard_about_website_from: Searching the web
3/26/00
Pamela Maples writes:
Occupation: Legal Assistant
Bio: I got married and had a daughter, then divoriced and remarried to my current husband, for 22 years. I work for the government in their legal department for disaster relief, very rewarding at times, I also had spent the last 7 years going to the nursing home where my mom was before she passed away, made lots of friends with the other senior citizens.My daughter is a wonderful young lady she is 22. I am probably not even close to the person everyone would remember me as, I am actually very different, I guess you might say I grew up, Oh how scary!! I am now a grandma, I have a beautiful granddaughter, who is 2 1/2 years old, she is definitely the apple of my eye, this is such a trip, me a grandma, I also would like to say being a mother is very wonderful but being a grandma is better, I can spoil her and send her home. well enough blabbering.
Friends: my best fiends were Katie & Glenda Setters, Chris Birdsall, Monica Lew.
I have lost contact with Chris Birdsall & Monica Lew.
I still talk to Katie & Glenda every now & then, they live in Idaho now.
Hobbies: I don't think this is a hobby, but is something I feel the need to do, which is take care of and help anyone I can. I laso like camping & fishing.
Grade_school: Howe Avenue
Grade_school_friends: Chris Birdsall, Ken Camara, Chuck & Primo Martinez
Junior_high: Howe Avenue
Junior_high_friends: Chris Birdsall, Katie & glenda Setters
Favorite_teachers: Mr. Botello
Sibling_info: Bob Maples (70), Carrie Diane Maples (73), Tom Maples (74)
Heard_about_website_from: Tom Maples my brother
2/12/00
Susanne Harrison writes:
Occupation: home maker
Bio: I worked for Brambles Jewelers for a couple of years. And for Pacific Coast Building Products. In 1980 I made a life change. I was baptize in the church of Jesus Christ Of Latter-Day Saints. And in 1981 I left for Adelaid Australia for a 18 month mission. Then 6 months latter I met my husband, we were married January 6th 1984 in the Oakland Temple. We have to girls Heather and Kristina. And I might say they are wonderful kids. I recieved my massage therapy cirt. And worked for couple more years and loved that the best out of all my jobs.
Friends: Cindy Walker, Andrea Heston, Theresa Hyland Kim Larlson Gaylene Gordon, and Lori Field. I've lots contact with Kim Larson, Gaylene Gordon, and Lori Field..
Hobbies: I walk 4 miles all most everyday after the kids go to school. And I belong to Comsumas River Horsemans Asso.
And do day trail rides and Camping trips. And as a family we do alot of camping. Fishing, hiking, ect.
Kids: Heather is 14 and is DownSyndrom. She read and spell really well. And writes all the time. loves her dogs and cat
and some times rides with her mommy. Kristina is 12 has great grades and plays all the sport she can get her hands on. Basketball is her favorit.
Grade_school: Creekside
Grade_school_friends: Cindy Walker, Lori Field, and Bebbie Collins.
Junior_high: Howe Avenue
Junior_high_friends: Cindy Walker, Lori Field
Favorite_teachers: Mr. Rollins.
Sibling_info: Julie Harrison 66 Steve Harrison 68 Bruce Harrison 71 Jean Harrison 74
Heard_about_website_from: Donna Gilot
2/12/00
Rocky Niederberger writes:
Occupation: Utility Manager
Bio: Let's see, after graduation I started my doctoral studies at American River College. I never did get my doctorate, although I was at AR long enough to have qualified for one. Had a fairly successful career in Track and Field running for the Beavers. Missed the '80 Olympic Trials in the 800 meters by this much. Fortunately, I didn't miss much because the USA didn't go to the Olympics that year. Graduated from and ran for UC Irvine. Destroyed my knee and ran horrible. Worked in Southern California, got married, started a family, and moved back up north in 1988 to become the Manger of Operations for a large metropolitan water company. We had three children before my wife passed away after 14 years of marriage.
Trivia: Somehow, I received a degree in Civil Engineering, and the State thinks I'm competent to practice in both Land Surveying and Civil Engineering. I served 5 years as a planning commissioner for the City of Rocklin. Lately, I have been volunteering as a junior high track coach. That has been a blast
Friends: I have remained close with Morri Graff, his lovely wife the former Diane Dourgarian ('78) and Dan Will ('78). Paul Cavaghan moved into my neighborhood and we have since become good friends. I see Lee Quigley about once every 10 years. I haven't seen or heard from either Kevin Mecham or Chuck Armstrong in years. I hadn't heard from Laurie Lau in at least 10 years, but she, Theresa Hyland, Dan Will and I recently went out to dinner. It was fun.
Hobbies: With 3 kids keeping me busy, their interest and hobbies are my interests and hobbies. Actually I love to fish, mostly lakes. I am handicapped at golf, but love to play anyway. I like to mountainbike, it'll be the death of me. I 've gone head over handlebars so many times my insurance has been cancelled. I still rollerblade but my hockey days are over.
Kids: My oldest, Ace, (real name Daniel) 14, is a straight A student in eigth grade. Good football player, awesome in roller hockey, and defending conference champ in the 400 meters. Great kid.
Christin, 12, is a good student and very much the artist. Basically she can draw anything just by looking at it and memorizing it. She was a competitive gymnast for several years. She loves roller coasters.
Kelley, 9, is another straight A student. She is a good athelete at anything she tries. The terror of the indoor soccer crowd, she also was a gymnast, and plays a pretty mean hoop.
Grade_school: St. Philomenes and Cottage School
Grade_school_friends: I was expelled from St. Philomenes after one of the penguins went after me with a brass ruler. Due to the head trauma, I have no real memories of St. Phillies, except for Mitch Bjorgum and Dan Will ('78). I still see Mitch every now and then, and see Dan all the time. One of my good friends at Cottage that went to Encina was Chuck "the Eraser" Armstrong. I haven't seen or heard from Chuck in years. I think that all the rest of my Cottage School chums are either dead or in jail.
Junior_high: Jonas Salk
Junior_high_friends: Most of my Jonas Salk cronies were Jocks and Blue Ribbons. I didn't hang out much with them at Encina once I quit playing football.
Favorite_teachers: Will Stephens, the track coach, I loved that man, god rest his soul. Mr. Sander, the Calculus teacher, he trusted me and that meant a lot to a 17 year old. Ms. Takeuchi, the english teacher, she didn't trust me and had good reason not to. She once called me an "insidious disease" for getting the CSF crowd drunk one Saturday night and demanded my resignation from CSF. I still liked her anyway. And who could forget Bebe McEnzie, Journalism and US History. Everyone like her, I just don't remember why.
Heard_about_website_from: Laurie Lau
David Dahlberg writes:
Bio: I'm a Research Manager with the State of California - Employment Development Department. My staff are responsible for producing the State's industry employment, unemployment, and unemployment rate information, statewide and by county.
Trivia: I've gained roughly a person (100 lbs.) since graduation. That's about 20% more than my doctor wants me to weigh.
Friends: Chuck Armstrong, Danny Trotter, Dennis Kimball, Gene Montano, Nancy Melicharek, and Marie Fournier. Gene's in the Air Force in Italy; I haven't talked to him directly in over ten years.
Hobbies: I play on my computer(s) and read military history. My back's gone out, so I try to play co-ed softball each spring and summer. Basketball and volleyball are too hard on the spine.
Kids: Adam is 11 years old, and is already 5'3". He's moving up through the ranks in Boy Scouts, having just finished Tenderfoot and Second Class. Devon is 4, and has more energy than any SMUD powerplant. We just try to keep up with him.
Grade_school: Cottage Elementary
Grade_school_friends: Chuck Armstrong
Junior_high: Jonas Salk Middle School
Junior_high_friends: Dennis Kimball
Favorite_teachers: Joe Lawrence and Irene Leaf. Mr. Lawrence taught me how to write so I could be understood. Thank you! Mrs. Leaf taught me that I could be more than I thought...that a hopeless situation didn't define you, it was how you dealt with it.
Heard_about_website_from: Brother Jon
Elaine Hamby writes:
Bio: The summer after high school graduation, I lived with a family in Turkey as an AFS exchange student. Then I got my A.A. in Social Sciences from American College, and my B.A. in Geography from UC Santa Barbara. I wound my way through some geography related jobs until I became an environmental land use planner for Sacramento County Department of Planning and Community Development. I decided that writing and explaining regulations wasn't for me after too many years, so I quit and joined the Peace Corps! I was an Environmental Management Advisor in Hungary 95-97, and I'm so glad I did. I made some great friends and saw parts of Europe I wouldn't have otherwise. I even speak some rough Hungarian. Now I'm having my mid-life crisis as a bookseller in Mendocino while I try to figure out what to do with the rest of my life! My Myers-Briggs type is ENFP, so if anybody has helpful ideas, let me know.
Trivia: I was a plaintiff in the fight against city hall to save the Merrium Apartments in downtown Sacramento (we lost).
Hobbies: Gardening, reading, and taking various junior college classes. I'm beginning to learn small scale metalsmithing and jewelery making (copper, brass, silver). Living on the family property without electricity takes time too!
Kids: I forgot to have kids, so my brother is in charge of procreation. Being the stereotypical maiden aunt, I enjoy researching our family genealogy (Cornwall, Denmark, the South).
Grade_school: Cottage, Edison.
Grade_school_friends: Beth Robinson, Debbie Neukam
Junior_high: Jonas Salk
Junior_high_friends: Remember the Salk Singers? And there were other friends too.
Favorite_teachers: Mr. Botello, Ms. Takeuchi, Mr. Sander, Mr. Snyder, Mrs. Saladen (remember those musicals!), and so many others
Heard_about_website_from: through my brother Paul Hamby '74
Kathi Pugh writes:
Bio: After graduating in January, 1977, I worked at a ecology camp for 6th graders near Reading CA. I then went down to San Diego to surf and attend college. I eventually ended up at Chico State where I played waterpolo on the varsity team. On Christmas Eve in 1979, I broke my neck while snowskiing at Alpine Meadows. I lived at home in Sacramento for one-year and attended Sacramento State. In September 1981, I transferred to UC Berkeley. After teaching 8th grade for one year and serving as a City Commissioner on the Berkeley Rent Stabilization Board, I then went to graduate school where I obtained my law degree from UC Berkeley Boalt Hall and my MBA from Haas School of Business in 1990. That August, I married my soul mate, Josh Maddox who I have been with since January 1982. I now worked at Morrison & Foerster, a large San Francisco law firm, where I serve as the Pro Bono Manager.
Friends: I still see Kindra Billerbeck & Heidi Satter from time to time. Both of them live in Sacramento. We are close friends with John Hyland and his lovely wife, Kathy, and their two terrific kids.
Hobbies: I love to sail in the San Francisco Bay. I recently served as the Commodore of the Bay Area Association of Disabled Sailors.
Kids: Josh and I are the proud parents of two Rat Terrier puppies, Rosie and Fannie Mae.
Heard_about_website_from: John Hyland and my step brother, Brad McCurdy.
Sue Levy writes:
Bio: I was married just after graduation and divorced him four years later. We did not have any children together, luckily! I started working right after graduation in the computer and accounting fields. In 1985, I remarried and now have two wonderful kids. My son, Chris, is 11 and my daughter Shannon is almost 9. I am working for the Folsom Cordova School District at Shannon's elementary school part time and I love it! I am very involved in the PTAs of both the elementary school and the middle school where Chris is attending. We have two dogs and a pony that are a lot of fun too!
Trivia: I am still quite short and never made it to 5 feet tall!
Friends: Lesley Heidig, Sharon Peck and Janet Nanini were some of my best friends. I don't see any of them now. I wish I could...
Hobbies: I enjoy exercising and being with my family.
Kids: Chris is a straight A student at Folsom Middle School and a great basketball player. Shannon is a wonderful student at Oak Chan Elementary and rides her pony like crazy. I am amazed at her bravery! My two kids are truly the most important people in the world to me...
Grade_school: Sierra Oaks
Grade_school_friends: Too many to write!!!
Junior_high: Jonas Salk
Junior_high_friends: Too many to write!!!
Favorite_teachers: Mr. Coke, Mr. Gonzales, Mr. Huber, Mrs. Kojima, Mrs. McGuire, Mr. Sander
Heard_about_website_from: Harlan
Kathryn Keyes writes:
Bio: Went to UCDavis and graduated in 1981 with a BS in Design. Tried to figure out what I wanted to do with my life when I gew up - still working on that... I currently work for UC Davis Athletics as a Development Officer. I do fundraising for our grant-in-aid program and manage TeamAGGIE, the booster group that supports athletics. In my spare time I do crafts and am trying to get my little business, Krafty Kat, going (handmade aromatherapy bathsalts, soaps and herbal bath tea bags).
Trivia: Had an early mid-life crises and on my 34th birthday started skydiving. I really only meant to do it once but got hooked, overcame a lot of fears (okay still overcoming them), stayed with it and currently have 327 jumps. It's an incredible sport and it changed my life :-)
Friends: Darlene Mitchener and Nancy McKee. Nancy (Pal) and I roomed at UCD our freshman year. Still in contact with both of them. Got reacquainted with a number of people at the 20th class reunion. That was really great!
Hobbies: Crafts of all sorts, skydiving, reading, sports (fan of UC Davis - all sports teams -- and 49ers).
Kids: I have numerous handsome kitties, affectionately known (as a group) as the Destructo-mites.
Grade_school_friends: moved a lot -- military family. Most of my friends from the past come from my last three years at Encina.
Favorite_teachers: Mr. Lawrence, English; Mr. Coke, Chemistry; Mr. Summers, Biology; Mr. Tracy, Psychology; Mr. Stallings, Math. I have fond memories of all the teachers...
Heard_about_website_from: Nancy (Pal) McKee
Comments: This is so COOL! We can keep up with each other. It was terrific to see people at the 20th reunion; now we don't have to wait so long.
Nancy McKee writes:
Comments: This is a GREAT idea! Hey, the reunion last year was fantastic....did anyone ever find Karen Miller? Let's all keep in touch by email! Check out my webpage to see what I have been doing the past 20 years: http://www.geocities.com/TheTropics/2074
Bio: I work as a civil engineer for the City of Davis Public Works Department. I travel frequently and am a Club Med junkie!
Trivia: I learned the flying trapeze at Club Med. Check out my web page.
Friends: Where is Karen Miller????
Hobbies: Travelling to Club Meds around the world, gardening, fishing, rock climbing, interior decorating, garage saling!
Kids: I have two cats, Kip and Newton. Appropriately named for an owner who is an engineer (science types will get the joke). Kip is appropriately named because "kip" means 1000 pounds and that is about how much she weighs. My cats enjoy eating yogurt, and flying around the house in the wee hours of the morning. They frequently tie up my phone line when calling their stockbroker to trade stocks in mouse bellies.
Grade_school: Laura Vasquez!! all the way from Kindergarten. Karen Miller, Karie Auble, Joan Daily...too many to name!
Junior_high: sorry there is not enough room in this box.
Favorite_teachers: Mr. Summers, Mr. Huber (where is he?), Mrs. Kojima, hey, they were all good! This box is too small too!!