Byron Bear
Byron D. Bear, age 64, passed away Thursday, October 7, 2010, at Windsor Place in Coffeyville [Kansas]. Graveside services for Byron D. Bear will be held at 1:00 PM, Friday, October 15, at Spring Hill Cemetery north of Coffeyville, with Rev. John Collins of the Coffeyville United Methodist Church officiating. Friends may call at David W. Barnes Funeral Home, 306 N. Cline, on Thursday from 9 AM to 9 PM with the family receiving friends from 6-8 PM. Memorials are requested to the Alzheimer's Association and may be left with the funeral home. Arrangements under the direction of the David W. Barnes Funeral Home of Coffeyville, and online condolences may be left at www.dwbfh.com .
Byron Dennis Bear was born March 11, 1946, in Norfolk, VA to Leslie Lee Bear and Evadna Darlene (Wiggers) Bear. He moved to California and was all-state in wrestling. He also lettered in football at Sacramento State. He worked as a machinist at Peterson Engineering. Byron was married to Ruth Peterson, and they later divorced. He lived in Coffeyville from 1978-1986 and moved back to Coffeyville in 2003. Survivors of Byron Bear include a daughter, April Eads and her husband Gregg of Coffeyville; a brother, Dean Bear and his wife Susan and their daughter Jessica of Jackson, CA; two granddaughters, Shyenne and Kaylee Eads of Coffeyville.
David Lee Hill
Losing a 30-year battle with heart disease, David passed away just after his 73rd birthday. Born and raised in Sacramento, California, David was the third son of Vern and Irene Hill. He graduated from Encina High School in 1964 and from American River College in 1967, with an AS degree in Heavy Equipment Mechanics and Welding. David married high school sweetheart, Christine Chapman, in 1966 while in college. After graduation, he began his mechanical career with Weaver Tractor Company in Sacramento. Son Sean was born in 1968, and soon thereafter David began his 35-year career with CalTrans in El Centro, California. He loved flying RC sail planes, so he and the family traveled around to compete in the various events. In 1971 David transferred to the CalTrans Equipment Shop in Ukiah, California, for the next 32 years where son Christopher was born in 1974. While in Ukiah, David and Christine started the Mendo-Lake Scottish Cultural Society where they actively participated with their clans at all the Scottish games in Northern California. The MLSCS had Scottish dancing classes, bagpipe classes, and a Living History Reenactment Guild of Clan Frasier. David cut a fine figure in both modern and ancient kilt. Retiring in 2003, soon afterwards David and Christine moved to Sequim, WA, and found themselves volunteering as park hosts for Oregon State Parks in Brookings, Oregon, for several years and restoring his mother's 1955 T-bird. They actively participated with the Puget Sound Early Birds T-bird Club. David was preceded in death by his parents, brother Ken (Barbara), and sister-in-law Bobbi. Surviving him is his wife Christine; brother Ron (Dorain) of Coeur D'Alene, Idaho; son Sean (Rebecca) of Paris, Texas; son Christopher (Bob)of SeaTac; and granddaughters Kylie and Haley of Texas; and six nephews. There will be no services but a private family inurnment at the columbarium of St. Luke's Episcopal Church in Sequim sometime this summer. In lieu of flowers, David asked that donations be made to Volunteer Hospice of Clallam County 

829 East 8th Street, Port Angeles, WA 98362

. Published in The Peninsula Daily News, Port Angeles, WA, on Dec. 15, 2019.
John Murphy wrote:
Occupation: Retired
MaritalStatus: Happily Married
Spouse: Cheryl Diane Murphy (South San Francisco High School Graduate)
Children/grandchildren: Mary R. Murphy Dailey (5th grade teacher)  our daughter.
Kids: Our Daughter is 

awesome

, she received three Associates of Art Degrees from American River College, earned a fast track to UCD. Graduated, worked as a para-educator, then returned to UCD toward her teaching credential and has taught 5th
grade at Margarite Montgomery Elementary School the last two years, and has secured a 5th grade teaching position at PATWIN Elementary this coming year!  She also managed to find an incredible spouse who loves and cares about her beyond belief!  We are so blessed with our daughter and son-in-law!
GradeSchool: Greer; Arden; Eastern
MiddleSchool: Jonas Salk
FavoriteMemory: Life and Team Spirit as a Sophomore!  Being School Newspaper photographer, and getting called by all my fellow students for great events...
6/24/18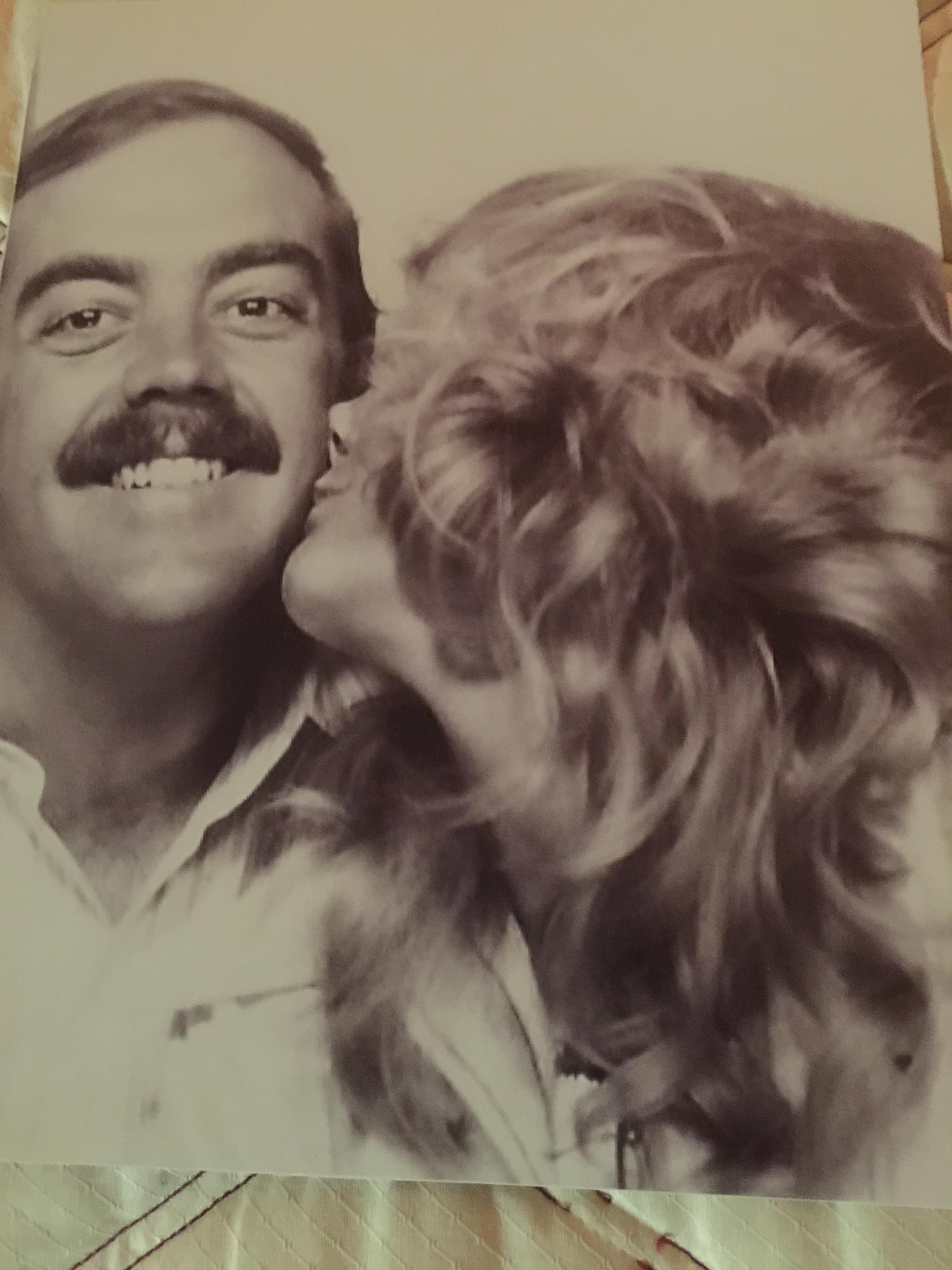 Marjorie Seimears Fox and her husband David, who fell on 9/1/16 and died on 9/15/16.
William "Bill" Hesser
Bill passed away on March 30, 2016 in Virginia Beach, VA. He was born in Fort Dodge, Iowa, on February 20, 1946. He is survived by his wife Jill, daughter Kristen (Israel), son Kurt, and grandsons Andrew and Liam. Bill grew up in Sacramento where he attended Encina High School and American River College, later transferring to San Jose State. He worked for AT&T for 24 years before retiring in 2003. Family and friends are welcome to join us on September 17 for celebration of life at Sam's Plaza Hof Brau at the corner El Camino and Watt Ave from 1-5. Published in The Sacramento Bee on Sept. 11, 2016.
Peter B. Eres
On March 2, 2016 Peter B. Eres passed away in his home in San Francisco at the age of 69, due to health complications. A native of Sacramento, Peter moved to San Francisco 40 years ago. He graduated from Encina High School, and Heald Business College. He is survived by his brother Thomas W. Eres, sister Susan H. Eres, and twin sister Sally A. Rice-Pierleoni. He was the proud and loving uncle to seven nieces and nephews and 18 great nieces and nephews. He was preceded in death by his parents Helen and William (Bill) Eres. Peter previously worked as a designer for Wilson's, Fountain Square, and Eres & Hullen in Sacramento; and was most recently employed as an Account Manager, Space Planner and Interior Designer with InterForm / Office Depot in San Ramon. Peter greatly enjoyed family, gardening, gourmet cooking, classical music, the arts, and his beloved cat Murphie. He was a recipient of a Sacramento's Arts & Business Council Leadership Award. A Memorial Service will be held on Saturday, March 19, at 1:00 pm at Duggan's Serra Mortuary, 500 Westlake Avenue in Daly City. The family requests any donations be made to the charity of the donor's choice in Peter's name. [Sacramento Bee, March 12, 2016]
ROUTHIER, ALAN RODERICK
Alan Roderick Routhier was born in Berkeley, California, on December 9, 1946. He passed away on December 27, 2015. He moved to Sacramento, California, at five years of age, when his father graduated from Cal and got a job with the State of California. He was preceded in death by his mother, Elizabeth Marie Roderick Routhier. He is survived by his loving wife of 48 years, Pamela Tuttle Routhier, and his two daughters, Julie Routhier and Jennifer Haley (Peter), six grandchildren, Kayla, Nick and Olivia Morrow and John Macedo, Abigail and Jameson Haley; his father Albert Routhier, his sisters, Eloise Weidner (Robert) and Suzanne Routhier (David Rothbard), seven nieces and nephews, and his beloved mother-in-law Katherine Petta Tuttle. Alan was a very smart, generous, kind, dependable, responsible, considerate man. He loved his family, friends and his job at the County of Sacramento in the IT department. He enjoyed traveling and helping people. He was full of energy, rarely sat down and was always fixing something, whether at home or elsewhere. He lived in Sacramento most of his life, except during his college years when he lived in Berkeley and Hayward, and his military years when he was stationed at Ft. Myers, Virginia, and worked at the Pentagon. He was a content man. He will be greatly missed by all who knew him. He had a special relationship with his grandchildren--they adored Papa. May he find peace in Heaven. Friends are invited to attend the Mass of Christian Burial on Thursday, December 31, 2015 at Holy Spirit Church at 10am. Burial will follow at East Lawn Memorial Park. Arrangements by W.F. Gormley & Sons.
3/18/16
HAMILTON, Stephen Keene
Stephen grew up in the Santa Barbara area before moving to the Sacramento area in high school. He was called home to his Lord on October 28th, 2014. Born September 1, 1946 to James and Isabella Hamilton in Los Angeles, attended Sacramento State University, and earned his Bachelor's Degree while working full time at Lucky Supermarket to support his young family. During his life, Stephen loved the outdoors. An avid tennis player in high school, he never lost his love for the game. He enjoyed sharing afternoons on the golf course with his sons. He introduced the joy of camping, boating, and water sports to his family and friends, which has led to a long tradition of annual family gatherings and camping trips. The President of Association Resource Center in Folsom, CA, Stephen spent his career becoming one of the most respected executives in his field, having hosted hundreds of trade shows and conventions, while managing dozens of both state and national associations. Stephen's dedication to his clients, partners, and employees led to his status as an elite executive and one of the most sought-after individuals in the business. His dedication to his career was overshadowed only by his love and dedication to his family. Stephen is survived by his wife Carol; sister Susan; sons Bruce, Marcus (Marlena), Patrick, Jeffery (Shelly), and Mark; daughter Lanette; grandchildren Bailey, Easton, Austin, Hannah, Gabriel, and Samantha; and preceded in death by his father James, mother Isabella, and brothers Robin and Tim. In celebration of Stephen's wonderful life, a memorial service is planned for 10:30 AM, Saturday, November 8, at Church of the Foothills, located at 2380 Merry Chase Drive, Cameron Park, CA 95682. This service will be immediately followed by a celebration of Stephen's life at the same location. In lieu of flowers, donations may be made to one of the following:  American Cancer Association or American heart Association.  [The Sacramento Bee, 11-2-2014]
I have lost how to contact people. I attended Encina only my freshman year (we moved, but both my sisters graduated from Encina. I would like to get the message out to someone who can post it that Pam Tellefsen (maiden name)-Slattery, class of 1964 passed away yesterday, June 24th (2014) peacefully at home with her puppy Ally curled up at her side. She lost her life after a many year struggle with pulmonary fibrosis. There will be an eventual obituary but she is survived by Wendy Tellefsen Benway class of 1968 and me, Jacqui Tellefsen McChesney class of 1967 (except in San Jose). Pam was so hoping to be able to survive for her 50th year reunion this year, but it was not to be. Thank you for any help you can give in getting this message out there. Jacqui Tellefsen McChesney 67
Tellefsen Slattery, Pamela A.
Pamela Tellefsen Slattery, born in San Francisco, December 1946, left us peacefully June 24, 2014 in Folsom, CA. Pam graduated from Encina High School in 1964. She was employed by Pacific Bell for many years in both the San Francisco and Sacramento areas. She was preceded in death by her parents Jack C. Tellefsen and Patricia Meredith, her brother Johnny, and her loving husband of many years, Brian Slattery. Pam is survived by her sisters Wendy (Richard) Benway of San Diego and Jacquelyn (Leroy) McChesney of Arroyo Grande; sister-in-law Sue (Art) Rosenberg; nephews Dustin and Clayton Benway, Matthew Garner, Stuart Rosenberg, and Brendan (Sarah) Rosenberg; nieces Jennifer (Ric) Garner-Smith and Kathryn McChesney; and many grand-nieces and grand-nephews. Per her request there will be no services. Remembrances in Pam's name may be made to the Pulmonary Fibrosis Foundation or the animal rescue organization of your choice. [Published in The Sacramento Bee, July 6, 2014]
Don Boddy wrote:
Occupation: Retired Federal Business Analyst
MaritalStatus: married
Spouse: Christine
Children/grandchildren:
SinceGraduation: My father was career Air Force so we traveled often. After graduation I moved to Lompoc California.
I had received a letter from John Madden telling me that I would be welcome to play football for him, unfortunately he got a head coaching job at San Diego state and I didn't get the chance, but I did meet him. I did play two years for Ernie Zampese, and made all conference.
Soon after my second year of college, I entered the US Navy (Seabees). I served two tours in country (Viet Nam) in the "I Corp" area near DaNang. Hot, humid and tiring.
After coming home and being discharged, I spent a stormy three years aimlessly living. I pulled myself up and decided that to make it better I had to do it different. Thank God.
I then met my wife Christine, we were married in 1971. After a year of marriage, we moved to Washington state. I started my federal career with the US Navy working at Puget Sound Naval Shipyard, Bremerton Washington. I started my career as a welding apprentice and retired as a Business Analyst.
I have been blessed with good health and maintain an active life cycling, hiking, golfing and working our property. I enjoy studying the bible and reading. I thoroughly enjoy my life with my wife, she's my best friend.
BestFriends: Rick Philbin, Ben Fuentes, Byron Bear, Steve Shower, Ken Hill.
MemorableTeachers: Coach Kundert, Mr. Patatucci.
Coach seemed to have more confidence in me than I did, he was always encouraging. Mr. Patatucci's classes were always fun, he told me how good my work was even when I knew it lacked.
FavoriteMemory: Senior lawn and the photo cessions for the football team. Sportsarama!
Stories: Rick Philbin, Ben Fuentes and I went to a party under the Watt Ave. bridge along the American River. The police came and we seemed trapped. Rick decided to avoid the police by swimming across the river to his escape. Ben and myself went into hiding and after a short while new that we weren't going to get anywhere hiding so we waited by the car until the police came by.
They asked us if anyone had talked to us yet, we said yes and were told to go home.
6/21/14

Mary Elizabeth "Betty" Bidstrup Mettler
Mary Mettler Resident of Pleasant Hill
Mary Elizabeth "Betty" Mettler died July 3, 2011 at John Muir Hospital in Pleasant Hill, California, of complications from lung cancer and pneumonia. She was 64 years old. Betty was born in Washington, D.C. on September 16, 1946 to Marianna and Dudley Bidstrup. She attended the University of California, Berkeley, where she met Kenneth Mettler (and became an avid Cal Bears fan). Betty and Ken fell in love, and on June 16, 1968, they were married in her parents' backyard in Sacramento, California. Betty went on to become a beloved teacher at Walnut Acres and taught there for twenty years. Along with many in her family, she was a talented singer, piano and guitar player. Betty also loved being with family, traveling, skiing, hiking, and telling a good story. She was an accomplished gardener and she loved bird watching (especially hummingbirds). She got the most joy from her four grandchildren who would all confirm that she was an amazing grandmother. Betty and Ken split their time between the East Bay and Whidbey Island, Washington. Betty is survived by her husband, Kenneth Mettler, her children, Amanda Murphy, Samantha Keeley and David Mettler, and their spouses, Nick Murphy, Michael Keeley, and Kimberly Mettler. She is also survived by her grandchildren, Tyler and Derek Keeley, and Jackson and Jacobi Murphy, brother Charles Bidstrup of Truckee, sister-in-law Marion Mettler of La Jolla, cousin Wendy Davee of Santa Barbara and her cherished dog Holly. Betty was pre-deceased by her parents, Marianna and Dudley Bidstrup and her sister, Sally Southern. Memorial Service and reception will be held on Saturday, July 9 from 2:00-5:00pm at Unity of Walnut Creek, 1871 Geary Rd., Walnut Creek, CA 94597. Friends and family are welcome to attend. Betty's ashes will reside at some of her favorite places, the beach, the mountains, and home with family.
Published in Contra Costa Times on July 7, 2011
5/8/14
Betty Bidstrup was a beautiful person and good friend in high school. I took folk guitar lessons from her in our senior year. She was the class of '64's own version of Joan Baez with a gorgeous voice, guitar skills to match and long black hair. What a lovely photo of a vey lovely person. I wish I had stayed in touch with her. RIP Betty:)
Lillian Koppelman

Charla Turner wrote:
Occupation: Retired from banking
MaritalStatus: married
Spouse: William Eychaner
Children/grandchildren: Glenn age 44 and Sandra age 42
SinceGraduation: Went to AR and Sac State,married Bill in 1967, he was a chemist with a 62 Harley.
We rode until 1969 then moved to Minn. Both kids were born there. Moved back in 1973,couldn't take the cold. Lived in Manteca until 2001,went to Lodi. Started riding again after kids left. We have ridden all over the West and parts of Canada.
Sold the bike and travel in a convertible, still have to feel the wind my face.
Trivia:
BestFriends: Chrissy Robles, Judy Strollery, Jane Smith lost contact years ago
Hobbies: Traveling, Crochet for several charities; San Joaquin County Hosp., baby hats and chemo hats for children and adults, Scarfs for breast cancer awareness
Kids: Glenn graduated a Junior and went to Cal Tech and got a BA in Astro Physics. He is married with 3 daughters, lives in La Serna, Chile, works at the Los Campanos Observatory on The Big Magelleon Telescope Sandra graduated from U.C. Humbolt with a BA in Business Management. She is married with 2 daughters, is the office manager of an investment firm in Lodi
GradeSchool: I lived in the "overload" area went to 7 schools and never moved!!!
MiddleSchool: Jonas Salk
MemorableTeachers: Mr. Coke , Mr Tracey, Mr Lee and Mr Duncan because they were fun and understood kids are age
FavoriteMemory: Senior Float and teaching swimming in my junior and senior years
Stories: Mr Duncan gave me a C- in Algebra instead of a D because he there was no hope in me ever getting it
Siblings: Jack Turner class 1966
4/21/14

HADLER, Robert "Red"
Died March 26, 2014 at Mercy Hospital in Sacramento. Viewing and visitation was held at Herberger Family Elk Grove Funeral Chapel. Burial took place at Sacramento Valley National Cemetery. Mr. Hadler was born in Sacramento, CA, to Robert A. and Carolyn L. (McNamara) Hadler. He served in the US Army from 1965-1967, including a tour of duty in Germany; and in 1968 was employed by the USPS, retiring in 2007. He was a volunteer at the CA State Railroad Museum for over 33 years, logging over 30,000 volunteer hours. He is survived by his father Robert A. Hadler of Sacramento, his son and daughter-in-law Allen and Annika Hadler of Mays Landing, NJ, and a granddaughter, Alexandria Hadler. There will be a Celebration of Life at the CA State Railroad Museum, 125 I Street, Sacramento, Friday, April 4, 2014 at 6:00 PM. Published in the Sacramento Bee, April 1, 2014
KENNEDY, Patricia Ann "Patty"
Patty was born in Ohio on May 5th, 1946, and passed away on Dec. 20, 2013. Patty graduated from Encina High School in 1964 and attended American River College. Patty moved to Roseville in 1983 and became involved with the Roseville Chamber of Commerce and the Placer County Fair Board. Patty served on the Board of Directors for over 23 years and started the 4th of July city celebration. Patty also directed the Placer County Pageants for the past 20 years. She is survived by her husband, best friend and soul mate of 36 years, Bob, and her four children, six grandchildren, and her brother. She was preceded in death by her father Bill Wagner and mother Ann Wagner. Services will be held on Jan. 11, 2014 at 10 AM at the Placer County Fairgrounds Mahan Stage. In lieu of flowers, please consider donating to the Patty Kennedy Memorial and Scholarship Fund through http://www.facebook.com/pattykennedymemorial or PO Box 1072, Lincoln, CA 95648. Published in the Sacramento Bee, Jan. 5, 2014.
I am sorry to report the passing of John Russ, class of 64 on December 9. I went to high school with John from 9th grade. We were both in CHVA antique car club for many years, each of us director although John Russ way before me when the club was big. He has acres and acres of Chevy's, 2 houses on property in Plymouth, one house full of Chevy's. My son worked for John some in recent years and when I had my foster son in the 9-'s John let him ride his property on his quad. John was good to kids. I don't think he had any of his own. Services are in Ione on Jan. 4.
Rollin Coxe 64
Katherine Ehrhorn
Kathy was born in Sacramento where she grew up with her sister, Dorothy. Their parents were Helen and Adolf Ehrhorn. As a child, Kathy was a horse enthusiast and entered riding competitions. She had many fond memories of the trips to Tahoe with her family and of the cabin her father built. Kathy graduated from the University of Nevada, Reno, and then went to work for AT&T. She worked at AT&T for almost 30 years, when she retired as a Project Manager. She was a resident of Dublin for 20 years. Kathy was an avid reader, and you would rarely catch her without a book. Her hobbies were watercolor painting, sewing, photography and, recently, she learned to knit. Kathy loved the outdoors and enjoyed hiking, biking, boating, road trips, and going to the movies with family and friends. She took up the sport of dirt biking at age 56. Kathy will be missed by Gary Rice; son, Eric; daughter, Kerrilynn; sister and brother-in-law, Dorothy and Bob Francisco; and many other relatives and friends. A Celebration of Life will be held Friday, March 1st, from 1 – 3pm, at Old St. Raymond Church, in Dublin Heritage Park, 6600 Donlon Way, Dublin, CA. [Contra Costa Times, Feb. 24, 2013]
12/21/13
Larry Boehm wrote:
Occupation: Retired, Former Federal Law Enforcement
Spouse: Kathy - maried 45 years
Children/grandchildren: Michele 41, Cory 39
SinceGraduation: - 2 years @ ARC - played baseball there
- 2 years @ Chico State - graduated 1968; degree in business administration and minor in accounting
- enlisted in the Marine Corps Reserves, atationed at Alameda Naval Air Base, Logistics Specialist
- attended George Washington University, WashingtonD.C. - worked toward a masters in Public Administration
- 26 years in Federal law enforcement, investigating and prosecuting political corruption, narcotics trafficking, organized crime, money laundering, mail fraud, wire fraud, etc.
- retired in 1995 and opened my own business doing litigation support and trial consulting, primarily in Federal white collar crime matters, on the defense side; also insurance fraud; forensic accounting; expert witness in complex financial matters; sold business in 2006
- still do some forensic accounting work/expert witness testimony, but only on matters that peak my interest.
Trivia: Kathy and I love to travel internationally, experiencing different cultures, foods, etc. Actually ate part of a deep fried tarantula in Viet Nam. Wouldn't recommend it.
Hobbies: cycling (both road and mountain bike); golf; snow skiing
GradeSchool: Cottage
MiddleSchool: Jonas Salk
FavoriteMemory: Played (but not very often)on 1964 Varsity basketball team that went undefeated (20 and 0)and won the Camellia Tournament; great group of guys on that team. Coach Gallaway and Rudy Minnick did a great job!
Siblings: Bill Boehm, class of 1963
12/21/13

Bob Morrison wrote:
Occupation: Retired Corporate Attorney
Spouse: Jan Buffington Morrison
Children/grandchildren: Laurie Morrison 36 Kevin Morrison 33
SinceGraduation: Attended UC Davis Undergraduate and law school; met Jan there; married in 1970; worked as Deputy Legislative counsel before joining law firm of Neumiller & Beardslee in Stockton as an associate in 1972. Remained with the firm as associate, partner and managing partner through 2002 and then became Vice President and General Counsel of a publicly traded telecommunications company. Retired in 2005 and have been travelling, working on my wife's to do list and attempting to upgrade my golf game to Champion's tour level.
Trivia: On the same backbacking trip, set records for the highest altitude sighting of a rattlesnake in Yosemite National Park and the longest lateral broad jump while carrying a 50 pound back pack.
BestFriends: Ron Ronne, Bruce Rafferty, Paul Jajorian
Hobbies: Golf, travel, reading, kids, hiking in the Sierra Nevada and Cascade ranges.
Kids: Son Kevin a young lawyer in Sacramento.
Daughter Laurie an elementary school teacher in Sacramento (Twin Rivers district).
GradeSchool: Sacramento Union Academy
MiddleSchool:
MemorableTeachers: Jack Carey who let me into Madrigal choir despite marginal ability and John Figenshu-a teacher's teacher who made biology and physiology compelling subjects.
FavoriteMemory: Sneaking into El Camino's football stadium with two co-conspirators the night before the fall 1963 game to set up a 40 foot sign reading "Pluck the Eagles" on one of the light standards and unfurling it the night of the game.
Stories: My lab partner, Lauri Moorman jumping out of her skin in Biology when John Figenshu walked behind her while lecturing and let out a loud "MEEEEOW!" while we were waitng to begin dissecting the cat in front of us.
10/8/13

Sundberg, Lee E.
Of Bath, MI. Born May 25, 1946, Chicago, IL; died February 2, 2005 at the age of 58. Lee held many interests, including snowmobiling, swimming, and jet skiing. He enjoyed the out-of-doors and traveling. He spent most of his life in California and loved being with family and friends. He graduated from San Jose State College with a BS in Engineering and was a dedicated GM employee for nearly 32 years. Lee was preceded in death by his parents, Inard and Frances. Surviving are Cynthia, his wife of 31 years; two sons, Nicholas (Erika) of DeWitt, Jacob of Bath; and two brothers, Mark of California and Gary of Wisconsin. Funeral services will be held Monday noon at the Gorsline-Runciman Co. Lansing Chapel, 900 East Michigan Avenue, Lansing, with the Rev. David Thiele of Christ Lutheran officiating. Interment will follow in Chapel Hill Cemetery, Lansing. The family will receive friends at the Chapel on Saturday from 6-8 and Sunday from 2-4.  [Lansing State Journal, Feb. 5, 2005]
10/8/13
MANDELLA, Joseph S.
Aug. 15, 1946 - Aug. 23, 2012
Passed away with his family by his side at the age of 66. A native of Sacramento, Joe graduated from Encina High School and started his career with the Federal Government as a Radar Technician with the Army Depot and retired from McClellan AFB. He is survived by his wife Joyce, son Tim (Kelli), daughter Kim, step-son Ron (Tina), sister Lana, grandchildren Dylan, Sophia, Kayla and Cody, and many nieces, nephews and cousins. He will be deeply missed and forever in our hearts. Published in The Sacramento Bee on September 16, 2012.
12/14/12

WOLFORD, Terry Lee
Terry Wolford was welcomed into this world in Havre de Grace, Maryland, on August 17, 1946. Sixty-five years later, on February 16, 2012, he passed away in Sacramento, California. Terry leaves behind a loving family, a wife, and two sons, but a much grander family in all those who knew and loved him. Coming to California as a young boy, Terry always worked hard, putting the needs of his family before his own. Working odd hours at Kaiser Hospital, he put himself through college, yet all the while putting money aside to help his widowed mother make do. After graduating Sacramento State University, he went on to work for the City of Sacramento, leaving only to become the Director of Finance for the City of Vacaville. In his golden years, Terry gave his great body of knowledge and experience in service to a nonprofit organization, The River Oaks Center for Children. Respected and esteemed by those who met him, loved and admired by those who knew him well. Terry left in his wake innumerable lives touched and made better for having had been a part of them.
2/22/12
KELLEY, Michael Patrick 12/4/46 - 12/25/11
Decorated and respected Vietnam purple heart Vietnam War veteran Michael "M-60" Kelley served as a rifleman with D Company, 1st/502d Infantry, 101st Airborne Division. Thirty years of service with the County Assessor's office, Mike was also a nationally-recognized artist, author, and Vietnam War educator. He served as creative consultant and member of the California Vietnam Veterans Memorial Commission. His artwork is featured in numerous museums and private collections around the world, including the National Vietnam Veterans Art Museum and Smithsonian Institute. His writing, which focused on de-mystifying aspects of the war experience, has been included in Washington Post, Boston Globe, and Chicago Sun Times, among others. His book "Where We Were in Vietnam" is a national bestseller. He leaves behind his wife Cathryn, brother William, stepson Christopher (Kim), former wife Mary, daughter Erin, granddaughter Safiya, and numerous other family and friends. A service in his honor will be held on Sunday, Jan. 15, noon at the California Vietnam Veterans Memorial, Capitol Park, Sacramento. Donations will be accepted for the Mike Kelley Memorial Fund for Mission Continues, a national non-profit organization that awards community service fellowships to post-9/11 veterans. [Sacramento Bee, 1-12&13-2012]
1/31/12
VIETNAM VET NEVER ESCAPED WAR'S GRIP
Some Vietnam veterans put their wartime experiences behind them and moved on. Others were not able to break away. One of those was Vietnam veteran Michael P. Kelley, one of the more esteemed veterans in the Sacramento region. News of the 65-year-old Kelley's Dec. 24 suicide deeply shocked the Vietnam veteran community, which regarded him as a tireless advocate - and one who campaigned strongly against the notion that Vietnam veterans commit suicide at a higher rate than the general population. "I'm devastated," said Jim Swit, who lives in Chicago but got on a plane to Sacramento when he heard about Kelley's death. Swit will be one of several Vietnam veterans to speak Sunday at a noontime memorial service for Kelley at the California Vietnam Veterans Memorial in Capitol Park. It will be a fitting tribute for Kelley since he was crucial in getting the memorial built in the late 1980s. It will be only the second time an individual memorial service has been allowed ther e. Kelley not only was a prime force in a five-year advocacy to get the memorial built, he also penned the definitive compendium of Vietnam War battles: "Where We Were in Vietnam." And he was an invaluable resource for veterans in their quest to make long-lost connections. "Mike helped me find the mother of the soldier that died carrying me to safety when I was wounded in Vietnam," said Swit. "I had looked for her for 17 years and couldn't find her, and Mike did it." Both Kelley and Swit served as infantrymen in the 101st Airborne. Their lives were saved by the same medic, although they did not cross paths until Kelley was trying to get the memorial built. "I moved on from the war to a certain degree, but there are fellas like Mike where the war stays with you and it is hard to move on," Swit said. "Vietnam must have been his calling." Many of the scars that marked Kelley were caused by a land mine triggered by a fellow plato on member on Sept. 16, 1970. Kelley lost a lung, had massive neck injuries, and ended up with a gaping shrapnel wound in his chest. He spent eight bedridden months recovering at then-Letterman Army Medical Center in San Francisco. For Kelley, 1971 brought the end of Army duty and the beginning of another Vietnam - the one he kept alive back home. Many health and personal challenges followed, all played out against a constant focus on Vietnam, said his daughter Erin Kelley. "The Vietnam War impacted his interpersonal relationships because being a veteran is consumptive," she said. "It became the prime narrative of his life." Indeed, the war became an invasive thread in his family life. "I can tell you what it feels to have leeches in your boots and to have shrapnel in your forehead," Erin Kelley said. "But if I asked my dad if he remembers me walking or talking for the first time, he'd say he didn't remember." Born in Van Nuys, Kelley g rew up in Montreal, the son of William Kelley, a decorated World War II colonel and marksman. He spent his latter teens in Sacramento and attended California State University, Sacramento, where he earned a degree in fine art. His talent is readily evident in the many pen and pencil drawings he sold, as well as those that grace his home. Most of them depict images relating to the Vietnam War. Soon after his college graduation, Kelley opted to be drafted instead of taking a college deferment while contemplating a master's program at CSUS. "He was a difficult and complicated man, but he had this amazing gentle side," said Erin Kelley. "He was a humanitarian. He was giving and very generous." In his later years, Mike Kelley began to realize the importance of family, and regret followed as he began to realize he had deeply misplaced his focus, Erin Kelley said. "My father didn't take his life because he was a Vietnam veteran," she said. "In fact , in his mind, it was his greatest success." One factor in his emotional downfall was his bipolar syndrome. He had not been keeping up with his lithium medication. Erin Kelley said that and a soured relationship with his wife created a perfect storm. "Emotions were a big factor in his life," said Vietnam vet Doug Durham, who worked with Kelley on the commission to get the memorial built, and organizer of his memorial service. Durham believes the state Vietnam memorial would not exist had it not been for Kelley. "The veteran community has lost a very wise and well-spoken veterans advocate," said Durham. [Sacramento Bee, Saturday, 1-14-2012]
1/31/12
Christine Robles wrote:
Occupation: Retired from Federal Service
Spouse: Dean
Children/grandchildren: David Dunkinson - 45 Danielle Briggs - 40
SinceGraduation: I got married after a year in college to an Air Force member and divorced him after 27 years of marriage. I worked for the Department of Defense for 33 years and recently retired. I got remarried in 1994 to a wonderful man. He and I live on a small ranch property in the outskirts of Sacramento. We raised Black Angus cattle for a number of years and love to travel. I have two children from my former marriage and my husband has two children from his former marriage. We have 7 wonderful grandchildren.
Trivia: I ride horses and I am a pretty good shot with a glock and 357 magnum revolver.
BestFriends: My best friends were Charla Turner, Janie Smith and Judith Stollery. I have lost contact with all three of them over the years.
Hobbies: We like to fish, shoot our guns, spend time on our boat and I have a small on-line business making jewelry.
Kids: My son is an executive with Vision Service Plan (VSP). He is married and has three boys.
My daughter is an LVN who currently is busy raising her two children. My husband's daughter is a nurse practitioner and works for Kaiser in Stockton. Her two children are 20 and 17. My husband's son is a CPA in Charlotte NC, no grandkids thre.
MemorableTeachers: Mr. Coke was my favorite teacher beause he didn't make fun of me when I caught my hair on fire using a Fischer burner.
FavoriteMemory: Working on the Senior Float.
8/4/11
BEISEL, Ronald Jeffery
On March 16, 2011, Ronald Jeffery Beisel passed of a heart attack while at the work he loved. He was born in San Francisco on November 11, 1946, to Ann and David Beisel. His grandfather Gottfried Beisel, of German descent, emigrated from Ukraine to Minnesota before settling in rural Lodi, California for the better farmland in the 1920's. Ron served his Country in Vietnam on the USS Henry W. Tucker from 1964 to 1967 as a Navy Electronics Tech - a skill that would do him well in his later career. After service, Ron attended U.C. Berkley and graduated in 1974 with a degree in chemical engineering. He then worked at several hi-tech companies in the '70's', '80's', and '90's'. In 2000, Ron went to work for the California Department of Corrections. In December 2005, he found himself back in the Lodi area of his father and grandfather, relocating to work at the Northern California Youth Correction Center (NCYCC) in Stockton, CA as an Electronic Technician. Staff at NCYCC will greatly miss Ron, not only for his electronic repair skills, but also for his humor and friendly manner. Everyone always got a chuckle from Ron's wit, with statements like, 'Environmentalism: religion of the technically ignorant.' Ron was a great son, brother, uncle, nephew, cousin, and friend. He will be sorely missed. Ron was preceded in death by his mother Ann, father David, and brother Michael. In special remembrance we would like to acknowledge the untimely passing of Ron's dear sister-in-law Carla, wife of Jim, who passed just days after Ron. He is survived by his brother Jim, nephews C.J. and Chris, aunt and uncle Cathie and Fred Norman, and cousins Rebecca and Owen. Friend's are invited to attend a celebration of Ron's life, April 23 at 12:00 noon, at the Wine & Roses in Lodi. Published in The Sacramento Bee on April 16, 2011
4/20/11
COOKSON, Kathryn Margaret
In Sacramento, September 17, 1998. Loving mother of Elizabeth "Sara" Yettner of Sacramento. Beloved grandmother of Larry Guevara of Sacramento. Loving sister of Linda Jane Alberts and Donna Sue Morris. A native of Phoenix, AZ. Age 51 years. She was president of the Mother Lode Association, a member of All Hallows Parish, and a volunteer at the Sacramento Food Bank. Friends are welcome to attend the Blessing Service, Wednesday, September 23, 1998, at 2:00 PM at North Sacramento Funeral Home, 725 El Camino Avenue, Sacramento. Private Cremation. (Published in the Sacramento Bee, Sept. 23, 1998)
11/5/10
KEYSOR, Virginia Anne
Virginia Anne "Ginny" Keysor of Carmichael, aged 48, passed away peacefully in her sleep on April 14, 1994. Virginia was born in San Diego but moved to Sacramento in 1951 when her father, John Keysor, took a position with the California Department of Water Resources. Virginia was a student at the Short Center, an arts oriented program for the developmentally disabled. Virginia's parents, John and Ila Keysor (who preceded her in death), were active members of several local and state organizations involving the developmentally disabled. Virginia is survived by a sister and brother-in-law, Katherine and James West of Davis, her aunts and uncle, Helen Copelin of Bakersfield, and Alice and Neal Keysor of Longmont, CO; and several cousins. She will be missed by her special family at Woodacre Family Care Home and her friends at the Short Center. She will be remembered with fondness by all whose lives she touched. A memorial service will be held at the Short Center, 2331 St. Mark's Way, Sacramento, on Thursday, April 21 at 10 AM. Remembrances may be made in her name to the Short Center. Arrangements are under the direction of Davis Funeral Chapel. (Published in the Sacramento Bee, April 19, 1994)
11/5/10
LAMBERT, Gregory Miles
Age 50, in Bend, Oregon, son of the late James W. Lambert and Vivian Lambert, died Jan. 15 following a 5-year battle with a brain tumor. Also survived by his wife, Linda; a son, Lear; daughter, Amarissa; and two brothers, Michael of West Hartford, Connecticut, and Mark of Otter Rock, Oregon.
(Published in the Sacramento Bee, January, 30, 1997)
11/5/10
REED, Alma Jeanne (nee Leathers)
April 13, 1946 - September 25, 2009
Alma Jeanne Reed, 63, of Phoenix, Arizona passed away on September 25, 2009 in her home.
She was born in Woodland, California and was a receptionist for an automobile finance company.
She has been in Arizona for the last 5 years after moving here from Washington. Services: No Services Planned.
(Published by Samaritan Funeral Home, date unknown.)
11/5/10
RONNE, Robert Ronald "Ron"
In Sacramento, June 4, 1998. Beloved son of Robert and Doris Ronne, loved father of Robert Matthew Ronne of WY, brother of Richard R. Ronne and Karen Davis, ex-husband of Helen Mertz. A native of Sacramento, aged 51 years. Friends may call Tuesday, June 9, from 2:00 to 7:00 PM at Lind Brothers Mortuary, Carmichael Oaks Chapel, 4221 Manzanita Ave., Carmichael, and are invited to attend graveside services Wednesday, June 10, 1998, at 1:30 PM at East Lawn Sierra Hills Memorial Park, 5757 Greenback Lane, Sacramento.
(Published in the Sacramento Bee, June 9, 1998)
11/5/10
SCHULTZ, John Henry III
Of Sacramento, aged 31 years. Sacramento resident 29 years. Loving son of Helen Schultz of Sacramento and John Henry Schultz II, deceased. Beloved brother of Robert Schultz, Gretchen Ellis and Howard Schultz, all of Sacramento, and Susan F. Schultz, deceased. Friends may attend funeral services Friday, June 16, at 10 AM in Mount Vernon Church of the Valley, 8201 Greenback Lane, Fair Oaks. Interment at Mount Vernon Memorial Park Court of Honor.
(Published in the Sacramento Bee, June 14, 1978)
11/5/10
If you could I would like you to post 1 for my best friend Dean Bear (66) whose brother Byron Bear (64) passed away on 10/7/10 due to Alzheimer's disease. Byron passed away in his original home state of Kansas. He developed the disease at the early age of 57. He lived in Kansas with his daughter April and 2 granddaughters. He was affectionately known by family and close friends as Teddy. His brother Dean Bear lives in Sutter Creek with his wife Susan and daughter Jessica. I got Dean's permission to post this before I wrote you. If you can help us out I would really appreciate it. Please let me know when you get a chance. Thank you, Ronn Coffmann 66
10/15/10
Anne Klingelhofer wrote:
Occupation: Diplomat
Spouse: Patrick
Children/grandchildren: Julia, 30; Jennifer, 28
SinceGraduation: Earned a PhD in Cultural Anthropology from UCSB, conducting fieldwork in rural Kenya and Tanzania. Joined the faculty at Cal State LA and also served as cultural anthropology program manager at the National Science Foundation. Moved to Nairobi in 1986 with the United States Agency for International Development,serving in Washington, Kenya, Tanzania, Uganda, Nigeria and currently Monrovia, Liberia.
Trivia: I'm a cruciverbalist.
BestFriends: Terry Rieger, Ann busath, Anne Siebenthal
Hobbies: Needlework, reading, aerobics.
Kids: Julia is a researcher at Tulane Univ in New Orleans and Jen is a hydrologist with the Bureau of Land Management in Wyoming.
GradeSchool: Cottage
MiddleSchool: Jonas Salk
MemorableTeachers: Mr. Day made Latin come alive.
Mr. Biren got me interested in social science.
Mrs. DeGooyer cared about her students.
FavoriteMemory: Graduating!
10/8/10
WASZAK, Robert Edward
Born on September 28, 1946, in Rochester, N.Y. The oldest child of Edward and Joe Marie. Loving son, husband, father, brother, uncle and grandfather. Decorated Vietnam War veteran. Retired Sergeant of Sacramento County Sheriff's Department. Passions were golf, travel and gardening. A natural born leader, he loved life and cherished time with family and friends. He will be greatly missed by all those that knew him. He lost a long battle with heart disease on July 4, 2010. Many thanks to Medical College of Georgia and Mercy General Hospital for there valiant efforts. There will be a celebration of his life July 18 at 3 p.m. at Sierra View Country Club in Roseville.
Published in the Sacramento Bee on July 10, 2010
MY BROTHER  PASSED AWAY. HIS NAME: ROBERT G. SCHRUNK CLASS OF 1964. HE DIED MAY 15, 2010,IN DAYTON BEACH ,FL.  HE IS SURVIVED BY IS MOTHER,THREE SONS AND HIS BROTHER SCOTT CLASS OF 67,SISTERS; SUE CLASS OF 69,AND PATTI CLASS 0F 71.  WE ALL MISS HIM VERY MUCH! 
SUE SCHRUNK 69

SCHRUNK - Robert George Schrunk, formerly of Grand Rapids, passed away unexpectedly, May 15, 2010 in Daytona Beach, FL at the age of 64. Bob worked many years for GRATA and was an 18 year veteran of the Wright-Tallmadge Fire Department. He is survived by his mother, Georganna; sons, Rob, Brian (Michelle), and David; brother, Scott (Shirley) Schrunk; sisters, Sue (Joe) Moroski, Patty (Ron) DeRenzo. In lieu of flowers, contributions may be made to the American Lung Association. Cremation services by Alavon Crematorium, Daytona Beach.
Published in Grand Rapids Press on May 21, 2010
6/19/10
FRANK BOYD INLOW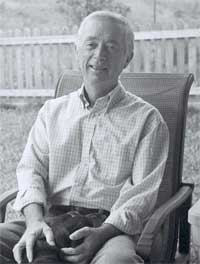 Frank Boyd Inlow, 62, of Bonner Springs, KS passed away Saturday, November 22, 2008 at The Kansas City Hospice House. Mr. Inlow was born October 11, 1946 in Bismarck, ND. Having spent some of his boyhood years in Jerome, Idaho, Frank mostly grew up in the greater Sacramento area graduating from Encina High School.

Frank was the son of the late Abe and Mary Inlow. He is survived by his wife of 24 years, Melinda Sue Inlow, his daughter, Mindy Roberta Cantu, and his son, Erik Boyd Inlow. He is also survived by his cats Taz, Spice, Pumpkin, Ginger, Pepe, Beau, Itty-Bit, Pepper and his dog Tony. His family are all formerly of Sacramento, CA and now reside in Bonner Springs, KS.

Frank completed two years at Claremont Men's College (Claremont, CA) before enlisting in the United States Navy from 1967-71, where he worked in Radio Communications and Aircraft Mechanics. Frank's travels included a tour in Guam. During Frank's time in the Navy, he also became well-renowned for his culinary prowess, especially his mastery of the breakfast menu. His signature dish was known as " Skippy", a delightful mix of corned beef hash and eggs. After serving his country with honor, he completed his undergraduate degree at California State University, Sacramento with a Bachelor of Arts in Economics in 1974.

Frank had a long and productive career with Pacific Bell (now AT&T) throughout the 70's, 80's, and 90's starting as an Engineering Aide, working primarily in Computer Services Engineering, and ultimately advancing to senior management with specific knowledge and expertise in Systems and Network Administration. Some would look at Frank's time with Pacific Bell/AT&T as "glass half-full", others might characterize it as "glass half-empty"; however, the engineer in Frank would probably have commented that, in either instance, the glass was probably twice the size it needed to be, and would have drawn up a set of necessary diagrams to correct the problem.

After retiring, Frank continued to share his wealth of experience as a consultant for Kaiser Permanente, helping them with their communications and network systems. When Frank finally settled into "true retirement" he and Melinda moved to God's country in the Alexandria Township in 2002. Easton the town he was in is an outlying town from Leavenworth, KS, which is itself an outlying town from Kansas City. Last year, he moved slightly closer to metropolitan Kansas City by purchasing a home in Bonner Springs, KS. Frank was an avid historian and had a deep fondness for all things shown on the Animal Planet TV station, He leaves behind family and friends that will miss his endearing charm, unique sense of humor, outstanding intellect and warm spirit.

A memorial service will be held at Carnegie Arts Center at 601 South 5th Street, Leavenworth, KS at 4:00 PM on Saturday, December 6. As this will be a celebration of Frank's life we recommended casual dress (no suit, no tie).
3/23/10
POWELL, Joseph George
Age 62, of Isleton, died early Saturday, December 26, 2009 in the hospital following a short illness. He was born February 12, 1947 in Brooklyn, New York and has lived in Isleton for the past 26 years. Mr. Powell's father served in the US Air Force so Joe attended schools all over the world including Germany, Mexico, Morocco, and Taiwan before moving to Sacramento his senior year where he graduated from high school. He received his bachelor's degree from UC Davis, as well as his teaching credential. He served four years in the US Air Force as an aircraft technician in Missouri. Joe taught English Literature for 33 years and most of his teaching career was at C.K. McClatchy High School in Sacramento where he was co-founder of HISP and charter teacher in the HISP Magnet School. He was former Director of HISP and collaborated with his colleagues to develop course of studies and lesson plans for HISP and wrote the course of study for the Morals class approved by UC Berkeley and taught it for 10 years. He will be remembered and was loved by many of his students and Joe always desired that all students could have the opportunity to have a multi-cultural experience. His colleagues remember Joe for his love and knowledge of literature and for his droll humor and charming wit. He was a member of: Woodbridge Masonic Lodge #131, F. & A.M., Rio Vista Moose Lodge, and E Clampus Vitus. His many hobbies included reading, music, photography and pencil drawing. Joe also was the 'J' in PJ's Small Dog Rescue where he and his wife, Patti, ran the rescue which has placed hundreds of small needy dogs into loving forever homes in the 3 years that PJ's Small Dog Rescue has been in existence. Preceded in death by his parents, Lorenzo and Angela Powell; a brother, Lawrence; and a sister, Patricia. His is survived by his wife of 31 years, Patti Powell of Isleton; sister, Mary Powell of Sacramento; and brother, Timothy Powell of Sacramento. A memorial service will be held Wednesday, December 30 at 2:00pm at the Woodbridge Masonic Lodge, 1040 E. Augusta St., Woodbridge, CA 95258, located just north of Lodi. There is no visitation and committal is private under the direction of the Donahue Funeral Home in Lodi. Memorials may be made to PJ's Small Dog Rescue, P.O. Box 455, Isleton, CA 95641 or to the Shriner's Hospital for Children, 2425 Stockton Blvd., Sacramento, CA 95817.
1/3/10
SMITH, Stephen H.
Our brother passed away on September 21, 2009, in Roseville, Calif. Born on December 5, sixty-four years ago in Huntington Park, Calif., he graduated from Encina High School in Sacramento, Calif., in 1964. He served for four years in the USAF in Galena, Alaska. Before retiring in 2007, he worked as a technician for the Calif. Highway Patrol. His passion for cars led him to a membership in a model car club and recently the Miata Club, with whom he enjoyed rides in the Foothills. his favorite pasttime was driving his convertible Miata along Highway 1 at Bodega Bay. His gentle, courageous spirit and unconditional love for family and friends will be a lasting memory and sustain us in the years to come. Lovingly missed by Kathleen, Daniel, and Susan. Published in the Sacramento Bee on December 5, 2009.
12/11/09
Pam Tellefsen wrote:
Occupation: Retired
Spouse: Dennis
SinceGraduation: I worked for Pac Bell starting immediately after high school until 1991, when I retired after 25 years. I thought that I would enjoy retirement at 45 years of age, but very soon I found that I missed working. So, I joined the "government workers", and went to work for El Dorado Co for another adventure and retired from there in 2005, after the death of my husband.
I sold my home and moved to San Luis Obispo to retire by the beach. After one year, I missed my foothills, and came back to Angels Camp, CA where I now live with my new husband. We spend most of our time traveling, but also enjoy our patio boat and travel trailer, and I have no idea how I had time to work for all of those many years!
BestFriends: Bonnie Bremner Johnson, who I still see atleast once a year; Kim Marsh Bryant who I am still regularly in touch with; Connie Butler who we just located and will see again next month (she lives less than an hour from me); Carolyn Fisher, who Kim found about a year ago, living back East, and my old buddy Mike Adams, who I think is somewhere back in Virginia. Mike if you read this Wendy, her husband, and Dennis and I are traveling to Virginia next May......maybe we can get together with you and your wife for dinner.
I would like to know what happened to Patty Brakovich. Last I heard, she lived in NV.
Hobbies: Camping, fishing, walking, reading and enjoying life.
GradeSchool: Cottage with Kim, Carolyn, and Mike
MiddleSchool: Jonas Salk
MemorableTeachers: Mr Tomasack 5th grade @ Cottage, he was the BEST. Even if he did send me to the principal's office for throwing spit wads. He had the coolest T Bird.
FavoriteMemory: I loved the football and basketball games. I was always very shy, so it gave me the chance to be with kids that I knew and be excited about our winning teams
Stories: I always had a secret crush on Wade Thomas....since Jr High!
Siblings: Jacqui (67) Wendy (68)and all of her goofy friends that she still sees on a regular basis.
11/19/09
BUFFINGTON, Martha Elise Heckman
Born Oct. 16, 1946 in Kansas, passed away on unexpectedly on May 20, 2009. Wife of Dr. Robert D. Buffington, O.D. Sister of Anne Wilson. Mother of Randy Buffington and Mathew Louis Buffington. Grandmother of Ted, Riley, Striker and Nicole. Her parents, Martha June LaFrance and Charles Robert Heckman, moved from Kansas to Sacramento in the 50's when Proctor & Gamble opened up it's first plant on the west coast and Charles transferred to help start up the new plant. Graduate of Encina High School, and met Robert at U.C. Davis while pursing her bachelor's degree in sociology. She helped her husband start his eyecare practice in the 70's as bookkeeper for 20+ years, helping to build it into an international eyecare practice having over 10,000 patients in Sacramento alone. After retiring from the practice in the mid 90's, she became an avid golfer, was always an international traveler, and became quite accomplished in crafting cards, rubber stamping and scrapbooking. Friends are invited to attend services Thursday, May 28, 2009 at 1pm at PRICE FUNERAL CHAPEL (6335 Sunrise Blvd. Citrus Heights, 916-725-2109). Published in the Sacramento Bee on 5/24/09.
Mail Tribute, Medford, Oregon - Jan. 9, 2008

Herbert R. Veitenhans, 60, of Medford, passed away at home on January 4, 2008.

Herb was born on October 26, 1947 in Milwaukee, Wisc., to Herbert and Helen Veitenhans. He graduated from UC Davis with a Baccalaureate of Science in Mathematics. In his free time he was a passionate artist who enjoyed working with watercolors, and gathered inspiration from impressionists Paul Cezane and Claude Monet. He also enjoyed spending time with his family, carving wood, taking photographs and taking walks with his canine companion, Cally.

Herb was preceded in death by his mother, Helen A. Veitenhans.

He is survived by his loving wife, Roberta of Medford; sons, Herbert and Edlyn Veitenhans of Dover, Pa. and Robert and Sasha Veitenhans of Portland; daughter, Marissa and James Langhoff of White City; his two grandchildren, Alexander Veitenhans and Jacob Langhoff. He is also survived by his father, Herbert J. Veitenhans; and siblings, Mathew Veitenhans, Aimee and Mark Sloat, and Renee Lynch.

A church service in honor of Herb is planned for January 9, 2008 at 8:30 a.m. at Sacred Heart Catholic Church, South Oakdale and 11th St. in Medford.

In lieu of flowers, donations can be made to a charity of your choice.
Landmark restaurant soon to celebrate 60th birthday
By Allen Pierleoni - Bee Staff Writer
Published 12:00 am PDT Sunday, September 23, 2007
Story appeared in TRAVEL section, Page M

CAPITOLA -- Next time you're traveling near the coast -- say, on a route from Sacramento to the Monterey Peninsula -- add this to your itinerary: dinner at a landmark restaurant that will celebrate its 60th anniversary in October.

"I feel like I'm not the owner here. I feel more like the steward," Ted Burke '64 was saying on a recent morning as we toured the empty Shadowbrook restaurant. Dinner service was hours away.

"This is a special-occasion place and the people come here ready to celebrate. It sure makes it fun to have clientele who are upbeat and joyous. Our job is to not screw it up."

Rarely does a restaurant survive long enough to evolve into a sum bigger than its parts, a place whose many loyal patrons believe they have a stake in the ownership -- based on sentiment, if nothing else. But that's the case with the Shadowbrook, a showplace and a four-star dining destination.
To enter, diners can either walk downhill along a winding path amid a wonderfully landscaped vista or ride down in a mini-cable car, known as the "hillavator." Either way, they are transported from the beach-town feel of Capitola into a glen of tranquility.

Seven themed dining rooms and the ski lodge-looking Rock Room Lounge occupy five levels on a terraced hillside overlooking Soquel Creek. Over the decades, dining rooms have been built, transformed, added on to and taken away from. "It's been an evolution," Burke said.

The interior is an oasis of soothing textures and tones -- slate floors, stone stairways, brick, metal, glass, gleaming woods and rich carpeting complemented by paintings, vintage photos and mementoes, and by chandeliers, skylights and fireplaces. And plants -- everywhere there are flowering plants.

Why would restaurateur Burke ever want to leave these gorgeous premises?

"I don't," he said, deadpan. "Yesterday I was here from 8 in the morning till midnight."

As we continued the tour -- the Greenhouse Room, the Garden Room, the Fireplace Room -- and trod up and down discreetly situated staircases and through half-hidden doorways, it was easy to view the restaurant as an elegant labyrinth.

"You can get lost in here real quick," Burke agreed. "The day I came here to apply for a job, I asked someone where the office was and he directed me. I walked and walked, and ended up right back where I started."

We entered yet another dining room. "We call this the Redwood Room because all the redwood in here was salvaged from old redwood wine barrels," he pointed out. "We had it remilled. You can see the tight grains, the richness and color. It glows. New redwood today is a different thing."

In another dining room, we paused to examine vintage menus and black-and-white photos, framed and displayed on a wall. One dinner deal from the late 1940s offered a charcoal-grilled New York steak with fixin's for $4.

One picture shows a crowd of reveling Miss California contestants in the Rock Room Lounge, visiting for the evening from the Santa Cruz Beach Boardwalk, home of the beauty pageants in the 1950s.

Next, Burke led the way into the Shadowbrook's heart -- the kitchen. It is massive, divided into five specialized zones. A few members of the crew prepped vegetables and stirred pots full of simmering liquids.

"Everything is made fresh and from scratch right here," Burke said. "All the desserts, the breads, the stocks ..."

We peeked into the adjacent wine cellar, built into a hillside. It houses "tens of thousands of bottles," he said.

Seasoned and string-tied prime-rib roasts rested in pans, waiting to go into the ovens. Whole salmon were lined up to be filleted and steaked. When the Shawdowbrook is running at peak form, it employs 125 people.

Burke and I finally had a seat at an outdoor table and chatted. How did the Sacramento native (Encina High School) end up in this game?

Burke is now 60. His first involvement with the Shadowbrook was as a teenage customer in the early 1960s, after his parents bought a summer beach house in Santa Cruz.

Years later, after spending time at Santa Clara University and the University of the Americas in Mexico City, and serving in the Army Reserve, Burke was accepted to graduate school at the internationally ranked Thunderbird School of Global Management in Glendale, Ariz. But first he signed on at the Institute for Foreign Studies in Monterey for a summerlong Spanish course.

"I could take more business courses in grad school (in Arizona) if I learned more Spanish," he explained.

So he settled into his parents' Santa Cruz beach house, with plans to juggle language school and a summer job.

"I met a fellow who was managing this place," he recalled. "The people who owned it (Mike MacClellan and Mike Clark) had bought it that spring (from founder Brad MacDonald) and were hiring, though I had no experience. That was 1972.

"Then the owners said they were going to expand their management team by one person, and would I consider joining? Either they were impressed with me or I got the short straw. I took a week to talk myself out of it, but it's a very addicting business. I thought it would be a good experience for a year or two. I agreed to do that, and fell deeper in love with it."
Burke worked at the restaurant for three years until "I felt confident enough to develop a restaurant on my own, in cahoots with (the Shadowbrook's owners). Finally, in 1977, they said, 'Instead of that, why don't you make us an offer for this place that we can't refuse?'

"I said, 'We can do that, but it's going to have the biggest note in the world with it.' "

By June 1978, Burke and a business partner, Bob Munsey, bought the Shadowbrook along with a second restaurant, the Crow's Nest in Santa Cruz, which Munsey had managed. Obviously, Burke had made the right career choice. Over the decades, he has collected a lengthy résumé of culinary honors for the restaurant and for himself, which includes his induction into California Restaurant Association Hall of Fame.

Burke and I segued to other topics. It's well known that the Shadowbrook's clientele feels proprietary about the restaurant.

"Oh, yes," Burke said. "When I bought it, I closed on Christmas Day and got so many letters of complaint. Basically, the message was it's our civic duty to be open. Now we sell out on Christmas Day and do 1,000 dinners."

"I was really touched right after the Loma Prieta earthquake of 1989 over how many phone calls we received," he continued. "Not only nationally, but internationally, from customers wanting to make sure that the restaurant and everybody connected to it were OK.

"Yes, our clientele is multigenerational. 'My parents ate here for their prom,' that sort of thing. And we're known for (being a site for) special occasions."

So, what is the magic of the place? What makes it enchanted?

"It's an intangible," Burke said after a pause. "I can't explain it. I sometimes liken it to a grand old lady -- there's the respect and affection that you have. Part of it is age and part of it is the uniqueness. When you walk down that hill or take the cable car, you enter a different environment with a feeling like no other."

IF YOU GO
The Shadowbrook restaurant is at 1750 Wharf Road in Capitola. Dinner is served 5-8:45 p.m. Mondays-Fridays, 4:30-9:45 p.m. Saturdays, and 4:30-8:45 p.m. Sundays.

Typical dinner items include prime rib, steaks, lamb, pork loin, duck breast, salmon, panko-crusted ahi, vegetarian cannelloni and linguine with seafood. Dinner entrees range from $18 to $30.

The Rock Room Lounge offers a lighter menu from 4 to 10 nightly; items are cooked in the wood-burning oven at the bar. Brunch is served 10 a.m.-2:30 p.m. Sundays.

Information: (800) 975-1511, (831) 475-1511 and www.shadowbrook-capitola.com.

About the writer:
The Bee's Allen Pierleoni can be reached at (916) 321-1128 or apierleoni@sacbee.com.
9/28/07
Robert Poole writes:
Occupation: Retired.
Bio: I enlisted in the US Navy after school, just in time for Viet Nam. I lived in the Phillipines, Germany, Panama Canal Zone, Sigonnela Sicily and Honolulu. I retired from the Navy as a Senior Chief in 1984. I then went to work for the Federal Government and retired from Immigrations and Customs Enforcement in May 2007. It was a long ride but well worth the knowledge learned, the friends made and experiences along the way.
Trivia: The one most terrifying thing I was confronted with in school was having to get up in front of the class. At the end of my career I was at complete ease with, and enjoyed, giving lectures to large audiences. Anyone who remembers me from high school would surely remember that.
Friends: Jack Trammel, Cathy Graves, Diane Downey, Wayne Clemmons and Bob Moore. I've looked on a number of sites and have never been able to find them. Jack Trammel and I ended up on the same ship in the Navy but lost track after that.
Hobbies: I'm an avid diver,both for pleasure and as a Search, Rescue and Recovery diver. Though at my age now I'm not doing to much of the recovery any more. I have six acres of property and I garden as much of it as I can. I love tractors and I'm currently rebuilding an old 1948 Farmall; My God that's two years after I was born, maybe I should stop referring to it as "old". I'm an avid reader of world history, which I'm proud to say is why my second son is pursuing his BA in History and Chinese languages. My wife and I both love boating and the water. We take our Pontoon boat out as much as we can. My wife and I both love live theater.
Kids: Shannon (40), Michael (32), Matthew (23), Benjamin (19).
My oldest is my daughter Shannon, who is 40. She is married and has three children. She works for the State of Washington with Austic children.
My oldest son Michael is a welder in the Navy Ship Yard in Bremerton Washington. He has one son.
My second son, Matthew, is the History Major and is a lot like me when it comes to love of reading history. He is not married.
My youngest is Benjamin and he is in the Navy. He was inspired by all of the stories I used to tell him.
Grade_school: Bell and Howell Elem.
Grade_school_friends: Jack Trammel, Cathy Graves, Diane Downey, Wayne Clemmons and Bob Moore. Sure would like to know where they all ended up.
Memorable_teachers: A teacher is someone who inspires a person to learn. That person for me was not someone in a school setting. That person was Thomas Killiran. I worked for this gentleman twice in my Navy career; once as a young sailor on an Air Craft Carrier, who quickly learned not to tell him "I don't know" when asked a question and several years later in the Philippines. Master Chief Killiran was the most senior enlisted man in the entire Navy and was the most senior man at his paygrade. He encouraged me to read everything, and then we discussed what I had learned; he taught me to be responsible, both for what I did right as well as what I did wrong. I have not seen him for over thirty years and suspect he is no longer with us but I've told this to anyone who asks this question... he was my most memorable teacher.
Favorite_memory: My first Freshman day there we were all scared to death that we would get lost in the Encina labrinith and get in trouble. The size of the school was very intimidating to us.
9/8/07
DAVID "PAPPY" E. NORTHCOTT, 60, of 'Ewa Beach, died June 27, 2007. Born

in Colorado. A retired U.S. Navy senior chief; owner of The Mailbox Man.

Survived by wife, Ereinah; daughters, Dori Northcott and Kathrine

Neider; hanai son, Anthony Neider; sisters, Debbie Maloy and Pam
Northcott; a grandson. Visitation 10 a.m. Friday at Oahu Cemetery

chapel; service 11 a.m. Inurnment 1 p.m. at National Memorial Cemetery

of the Pacific. Arrangements by Ultimate Cremation Services of Hawai'i.


8/11/07
Orange County Register, August 24, 2001
Patricia Lee

Branch

Neumann, 55, of Huntington Beach, a homemaker, died Aug. 20, 2001, of complications of Alzheimer's disease.

Services: 1 PM today, Westminster Memorial Park. Survivors:

Husband, Conrad Jr.; son, Conrad III; daughter, Kelly McHugh; mother, Audrey Van Volkinburg; sister, Barbara Bauer;

brother, Carl Van Volkinburg; six grandchildren.


5/25/07
THOMPSON, Wade R.

Everyone, it seems, in the Sacramento legal community, has a "Wade

story."
He was one of the most respected and successful trial lawyers of his

time.
Even opponents looked forward to cases with him -- though he would more

often than not extract record verdicts or settlements from them. Judges
and juries loved him. With intelligence and wit, he could charm men and

women alike. He would be the first to admit, with his prematurely

balding head and his mustache, it was not his looks that won the day.

Rather, he had both a common touch and a sense of the outrageous about

him. He was, in a word, memorable. All whose lives were touched by him

would agree that life with Wade was never boring.
Wade was married at a young age to Joan Miller and had his first child,

Vince, now 42, shortly thereafter. Four years later came the twins,

Shannon and Brooke, now 38. He attended Encina High School and put

himself through college at California State University, Sacramento, and

then McGeorge School of Law where he distinguished himself as an

excellent student. Within just a few years of passing the bar, he was a

named partner at a top trial law

firm, Friedman, Collard, Poswall &

Thompson. In 1984, he formed Thompson & Dreyer (later adding Babich and

Buccola). In between, he married Anita Will and had daughter Ashley, now

22.
In 1991, Wade quit the practice of law and moved to Oregon with his

third wife, Candace, and their daughter Chloe. There, with the same

intensity - and unpredictability - that he had brought to the law, he

became a cattleman and rancher on 2500 acres of land. Then, in Oregon,

the stories began: Of the time he painted a bull's-eye on the neighbor's

bull when the neighbor wouldn't keep his bull out of Wade's cows; the

time he left 17 days of hay in the field for his herd while he went on

vacation reasoning that if the cows ate all of the food in the first

days, it would teach them a lesson; or the time he rolled his enclosed

tractor in the freezing river and barely escaped with his life, only to

sit his blue body in a hot shower to thaw out. The family lost count of

how many trucks and ATV's he rolled. He had, it seems, nine lives and

lived each of them to the fullest.
The end came Friday, October 13, in Sacramento where he had traveled for

his brother Scott's birthday. Wade was 59 years old.
While successful as a top trial attorney and rancher, Wade was most

proud of his children and their accomplishments. He was also a devoted
grandfather and loved having his grandchildren visit the ranch. He will

be dearly missed by his wife, his children, their spouses, his

grandchildren, his brother Scott and his wife, his sister Randal and her

children, and the many other family and friends whose lives he touched.
Wade will be buried at the Beaver Creek Cemetery in Paulina, Oregon on

Saturday at 10 a.m. October 21, 2006. A reception will follow at the
Paulina Community Hall. Arrangements are being handled by the Whispering

Pines Mortuary in Prineville, Oregon. The family welcomes letters of
reminiscence which may be sent to Candace Thompson, c/o Postmaster,

Post, Oregon, 97752.

Published in the Sacramento Bee from 10/18/2006 - 10/19/2006.


10/23/06
Rollin Coxe writes:
marital_status: Remarried Oct. 28, 2006
spouse: Cindy Stimers (68)
Occupation: Cement work and portrait photography, Rollin's Portraits
Bio: Received an award from the class of 64 reunion committee for

"Nearly 2,000,000 miles of portrait photography".


9/23/06
Sacramento Bee, Feb. 4, 1969
LAWRENCE KEISTER
A Requim Mass will be offered at 10 AM Thursday in the St. Rose

Catholic Church in Roseville for Spec. 4 Lawrence L. Keister, 21, who

died of wounds received in Vietnam during combat. Keister, son of Mr.

and Mrs. Robert E. Keister of 4990 Walnut Ave., died Jan. 26. A native of

Sacramento, he had resided here until entering the Army. He was a

graduate of Encina High School and had attended American River College

and the University of California at Davis.
Besides his parents, Keister is survived by brothers, Robert and

Michael, both serving in the Army, and a sister, Kathleen Cozort of

Carmichael. He also is survived by a grandmother, Doris Rettig, of

Sacramento.
The Rosary will be recited at 8 PM tomorrow in the Lambert Funeral

Home. Military burial services will be held at Sierra Hills Memorial

Park.


5/9/06
Sacramento Bee, Feb. 4, 1966
SNIPER'S BULLET KILLS FORMER ENCINA GRIDDER
Nineteen-year-old Rick Philbin Bright, former Encina High School

all-city football star, has been killed by a sniper's bullet in Viet

Nam.
His guardians, Mr. and Mrs. Lloyd V. Bright of 2791 Laurel Dr., were

notified yesterday by the military that the youth died Wednesday after

being wounded fatally in the chest during a combat operation.
Bright, a private first class, was a Special Forces paratrooper

attached to the 1st Brigade of the 17th Cavalry, 101st Airborne

Division. He had been in Viet Nam since July 29 and was assigned to his

current unit about Christmas. He joined the Army shortly after

graduating from Encina in 1964. He had been offered a football

scholoarship to Allan Hancock College in Santa Maria but postponed

accepting it until he resumed his

education after completing military

service.
The youth was orphaned at the age of 5 years and taken into the

Bright home when he was 6 years old. The Brights have four sons of their

own, Ronald, 24; Laurie, 22; Dennis, 20; Donald, 8; and an adopted

daughter, Ramona, 7.
Funeral services for the youth are pending until his body arrives

from Viet Nam, probably in about 10 days.
Lloyd V. Bright is the manager of the Woodmen Accident and Life

Insurance Co. His wife, Leona, is president of the Sacramento Women's

Council and the Juvenile Service Council.


5/9/06
KILGOUR, John Robert
(Sidebotham)
Born July 25, 1946 in Stockton, CA; left this world March 26, 2006. Johnny, as he was affectionately known to his family, is survived by his best friend and wife of 25 years, Tina; sons, John/Rob (Nicci), Alex/AJ; and daughter, Tristin; grandchildren Mason, Solace, and Osha; parents John and Mary Sidebotham; brothers Jim (Fern) Sidebotham, Michael (Rebecca) Sidebotham, Tom (Mikkie) Sidebotham; sister, Peggy (Bill) Fisher; mother-in-law, Esther Weis; brother-in-law, Max Weis (Laurie) and many nieces, nephews, aunts, uncles, cousins, and friends. After graduating from Encina High School in 1964 he joined the U.S. Navy and served from 1964 to 1968 aboard the carrier USS Bennington. John loved the outdoors and was happiest in the mountains fishing, camping, and hunting. He enjoyed trains, trips to Wyoming, a good Louis L'Amour book, an occasional golf game, and any stray pet needing a home. Although a prankster, he always left you with a kind word. He will be missed by all who knew and loved him. Memorial service to be held at a later date.
Published in the Sacramento Bee on 4/5/2006.d
+++
I actually was in Boy Scouts with John for many years and he was one of my main comrades during High School. I have been looking for him for the last few years ever since the Internet became the "in" thing as I lost touch with him and his family. I did not know he had changed his name. If I remember correctly his sister Peggy went to El Camino as they lived over on Watt Avenue. I was not close to his brothers. It is very sad to finally locate him with this announcement. I would have loved to reminisce about the old times. Robert Hulin 64.
4/8/06
Kevin Reider writes:
Occupation: Mental Health; Retired, disabled Veteran.
Bio: Partner in a Kitchen and Bath retail and remodeling company in

Sunnyvale, CA, after returning from the war. Life changed immensely

after we were invited to Big Lake, Alaska, for vacation, by the

wicked-ole-mother-in-law who had retired here. Came up mid 1983 and

moved up here in the same year. Went back to my degree in Psych and

opened a practice, along with my wife, specializing in Stress/Anger

management, Domestic violence and Drug/Alcohol addiction and treatment.
Trivia: I'm still short!

Answered my countries call and did my tour in Vietnam, 1967-68.

Wounded, disabled and medically retired.
Thanx to Dennis Keer, met my beautiful wife on a three day canoe trip

down the Colorado River. The old ball and chain has been attached to my
ankle for 30 years now; this event, for sure, is one time when the Good

Lord was very, very happy with me and very, very mad at my wife...
Friends: Winfield Scott Erickson, Dennis Keer, Joe Jerky, Rocky

Wilkerson, Ray Worsley, Brad Williams, Mike and Tony Long, Benny Benson,

Pete Cole.

Still in contact with all the gang from the old neighborhood.
Hobbies: Photography, Touring
Kids: Kirsten - 27, Megan - 21

.

They don't come any better! God must have been truely in a good mood

the two days they burst into the world. And, thank God they have their

mothers gene's (looks and intelligence).
Grade_school: St. Ignatious, Sacto., Ca
Grade_school_friends: Hey, I turn 60 this summer and you expect me to

remember that far back.
Memorable_teachers: Brother Francis, freshman year at Christian

Brothers. He was the embodiment of the quintessential big brother every

child desires.


1/27/06
Obituary: Charles Warner, renowned high school art teacher
By Steve Gibson -- Bee Staff Writer
Published 2:15 am PDT Saturday, July 30, 2005
Story appeared in Metro section, Page B4

Charles "Chuck" Warner, a nationally recognized art teacher at Woodland High School who inspired many students to pursue careers in visual arts, has died at the age of 59.
The cause was complications following a lung transplant, said his wife, Marion Cantor. He died July 23 at Stanford University Medical Center.

Mr. Warner, a teacher at Woodland High for more than 35 years, had chaired the school's art department since 1974.

Under his leadership, Woodland High's arts program won numerous accolades, including recognition in 1997 by BusinessWeek magazine for its "Outstanding Arts Driven Curriculum," one of eight in the nation.

The same year, Woodland High was one of six high schools in the United States selected as a Getty/Annenberg arts grant recipient.
Mr. Warner "possessed an uncanny ability to challenge his students in a variety of problem-solving environments," his wife wrote in an e-mail. "He inspired them to produce inventive, independent, meaningful pieces of visual art that consistently demonstrated higher order thinking."

In addition to his duties at Woodland High, Mr. Warner taught classes in commercial art, ceramics and theater production at Woodland Community College.

A working artist himself, he specialized in acrylics and won numerous awards for his work. He was named "most inspirational teacher" in 2003 by the California Assembly. In 1998 he was honored as Woodland Joint Unified School District's teacher of the year.

"We take the business of being artists seriously," Mr. Warner said in a 1988 interview with the Woodland Daily Democrat. "Most art departments tend to be a dumping ground (for students). This is definitely not true here.

"We have a reputation for being tough. Our expectations for students are awfully high, but the students keep meeting our expectations."

In an interview with The Bee last year, Mr. Warner talked about how troubled students could turn their lives around when they discovered their artistic talent.

"The students who are running into problems, they come here and they know this is serious business," he told Bee staff writer Pamela Martineau. "There's no fooling around here."

Charles Stone Warner was born and raised in Sacramento, one of three children of Wilma Stone Warner, an elementary school teacher, and Earl Stone, a commercial artist.

As a student at Encina High School, he earned spending money from printmaking and graphics. He went on to earn a bachelor's degree in art from California State University, Sacramento, followed by graduate work at University of California, Davis, and California College of Arts and Crafts in Oakland.

He married Marion Cantor, a Davis attorney, on April 2, 1983. They have three children.

Among his former students who became professionals in the art world are Peggy Jo Ackley, Jeff Shurtz, Jeff Moore, Karen Yamauchi, Gustavo Ramirez, Wenda DeNova and Emily Potts.

In addition to his own painting, Mr. Warner for many years also did freelance commercial art work. At one point, he served on the Davis Art Center's governing board.

"He was passionate about art in his own life and about sharing it with others," said Sharon King, one of Mr. Warner's fellow art teachers at Woodland High. "He loved kids, he loved teaching, and he loved seeing that sparkle happen."

--------------------------------------------------------------------------------

Charles S. Warner
Born: April 1, 1946
Died: July 23, 2005

Remembered for: His nationally recognized arts education program at Woodland High School that inspired scores of students

Survived by: Wife, Marion Cantor of Davis; son, Dylan Warner of Davis; daughters, Erika Gatlin of Navarro, Mendocino County, and Rachael Sturgeon of York, England; brothers, Stuart Warner of San Anselmo and Philip Warner of Sacramento; one grandchild

Memorial services: 2 p.m. Aug. 6, Buehler Alumni/Visitors Center, UC Davis

About the writer: The Bee's Steve Gibson can be reached at (916) 321-1085 or sgibson@sacbee.com.
Phillip Chapman writes:
Occupation: 6th grade teacher, the Triad School, Klamath Falls, OR 10 years
Bio: 3 years banking, 3 years finance manager, retired Reno Fire Department in 1985 to attend bible college in Portland, OR. Graduated 1989 B.S. Biblical Education (Multnomah Bible College), 1991 M.A. Biblical Studies (Multnomah Biblical Seminary), 1992 B.A. Elementary Education (Concordia University), where I graduated Magna Cum Laude and received the Outstanding Education Student of the year award. I give all that to great teachers who were able to inspire me to high goals. I've been teaching since 1992 in Portland, Oregon and now, Klamath Falls, OR, where I've just completed my tenth year at a private Christian school that opened ten years ago. My first teaching position was a 1st-6th grade position at a private school housed in three beautiful Victorian homes in Portland. That was a real eye-opener as a first time teacher. 18 students ranging from 1st to 6th provided lots of opportunities for inventiveness. I was happy for the experience.
Trivia: I spent 15 years in firefighting--Bureau of Land Management and finally the Reno Fire Department as an EMT/paramedic, CPR instuctor for
American Heart Assn., First Response instuctor. I became a born-again Christian in 1980, which eventually led me to retire early from the department and head off to Bible college in Portland. Seven years, and three degrees--and a lot of lost sleep later--I was an elementary teacher. I was included in the 2003-2004 edition of Who's Who Among America's Teachers (an honor bestowed by a former student--now a National Merit Scholar), and will again be included in 2004-2005 edition, again on the recommendation of another former student. Therein lies the true honor. I've had a poem published by the Billy Graham Evangelistic Association in its "Decision" magazine.
Friends: Alan Meacham and Doug Rodrigues. I'm sorry to have read about Doug's untimely death. I had a warm friendship with Judy Dyson, Chris
Fargo and Susie Wright. I always loved Susie's mother, and hope she is doing well.
Hobbies: Debbie and I bowl on leagues and are active in a bowling club that travels to three different states for competition bowling. We enter city, state and national tournaments. We enjoy the sport, the people we meet and the competition. We also golf, but bowling tournaments tend to keep us out of town alot, so golf has had to take a backseat to bowling. However, the summer is here, and I do plan on playing more golf.
Kids: Debbie and I have not had the privilege of having children. However, teaching sixth graders provides lots of interaction. One of my most memorable movies as a youth was "Goodbye Mr. Chips" with Robert Donat. At the end of his life he is asked, "Didn't you and your wife miss having children?" He answers: "Oh, I've had. . . hundreds." I know the feeling. One thing special about my school is that we have pre-schoolers through high schoolers. I get to watch all these children grow into young adulthood. It has been a privilege.
Grade_school: My grade schools were primarily in the Reno/Sparks area.
Junior_high: Again, my junior high years were in Reno, NV.
Memorable_teachers: Mr. Jones made me love French for one year. Had I been able to have had him for my Junior and Senior years, I would have
been parlez vous Francais for years to come. He was wonderful. Mrs. Wilkerson, as my English teacher caught me on every trick I ever tried to pull. I have used her style with my own students--they don't get away with anything, either. Mrs. McConnell bailed me out my senior year by making me her English aide. Mr. Snyder removed me from his chemistry class because a mixture of nitric oxide blew up in my face. Seems he had gotten in trouble at
another school when some students accidentally blew up the plumbing, and he didn't want any more problems. Mr. Patitucci was able to show me that I had an artistic/creative side that I didn't know was there. That's a good teacher. Mrs. Burbank, was wonderful. She and her husband, Howard, welcomed me into their home. Howard was a former disc jockey at an easy-listening station in Sacramento. They were--and are--a wonderful couple.
Favorite_memory: I was working from 4:00 until 1:00 am at a local restaurant. I got home by 1:30 and was, therefore, quite tired. Mrs. McConnell had moved me to a front center desk because I was talking or daydreaming in the back of the room. I just remember that I woke up to silence, and Mrs. McConnell was standing next to me, book in hand, and said, "May I continue?" I guess I was snoring pretty badly. I used to whistle (without really being aware of it) during our timewrites in Mr. Steven's typing class. He would say, "Chapman, cut the whistle!" One day I came to class and saw a desk sitting outside in the open area. I walked in and my desk was missing. I said, "Mr. Stevens, where's my desk?" (DUH!) "Didn't you pass it on the way in?" he responded. So I sat outside and did my typing. As a teacher I now know what he meant. Boy, does whistling bother me!
Story: I remember that Judy Dyson asked me to go to her church one Sunday so she could win a turkey. I went. I don't know if she ever got the turkey. No one ever asked me to go to church again. My wife, on our first date (a blind date--and a double date at that), told me about Jesus. I later went to church, and later accepted Christ as my Savior. I'd like to know if Dyson ever got that turkey.
7/10/05
Wife Debbie was a victim of homicide in December of 2006 (Christine Chapman 65)
4/2/09
Jumping at the chance
Encina graduate Jim Eakins recalls his days in the rebellious ABA By Mark Billingsley -- Special To The Bee
Published 2:15 am PDT Thursday, May 5, 2005
Jim Eakins likes to tell people he was drafted three times - once by the San Francisco Warriors of the NBA, once by the Oakland Oaks of the American Basketball Association and once by Uncle Sam. The 6-foot-11 former Encina High School basketball star received his draft notice in 1968, the year he graduated from Brigham Young University with a political science degree. His induction papers ordered him to the Oakland Army Depot, where he took his physical. "The doctor asked me if there was a medical reason why I shouldn't be drafted," Eakins said. "I said no and stood up. The doctor stopped me, measured me and said the U.S. Army had a height limit of 6-8. I got a deferment right then and there."
Eakins, 58, said even if he had been inducted, he believes he would have been destined for the U.S. Army basketball team rather than combat in Vietnam. He's glad he didn't have to find out. He was drafted in the fifth round by the Warriors and in the fourth round by the Oaks, two Bay Area teams, one in the established NBA and one in the upstart ABA, which was struggling for its life. "It was a perfect situation to be in," said Eakins, a 1964 Encina graduate who led his varsity basketball team to a two-year record of 46-2 and was named California Player of the Year as a senior. "Both teams were close to my family back in Sacramento, and I didn't have to deal with the snow. I hate snow - still do." Ultimately, a peek at the Warriors' roster scared Eakins away. They had perennial All-Star Nate Thurmond as their starting center, and his backup, Clyde Lee, was one of the league's best sixth men. "I was naïve enough to think that I could help the ABA grow, to help bring it up on the level of the NBA," he said. "So I chose to sign with the Oaks." Midway through his rookie season, Eakins heard tales from opposing players about their paychecks bouncing. "But I never had any problems," he said. "They treated us very well." The ABA was the outlaw league with the psychedelic red, white and blue basketball, the three-point shot and entertaining players such as Artis Gilmore, Connie Hawkins, George Gervin and David Thompson. Eakins joined a team that already was loaded with talent. Current Detroit Pistons coach Larry Brown played point guard. Former NBA coach Doug Moe and Hall of Famer Rick Barry manned the forward spots. The Oaks finished the regular season 60-18 and won the 1968-69 ABA title by defeating the Indiana Pacers in five games. But a year later the team was sold and became the Washington Caps. The next season the team moved again, becoming the Virginia Squires. In the spring of 1971, the Squires signed underclassman Julius Erving. Erving, not yet known to the world as "Dr. J," and Eakins became fast friends. The pair see each other approximately twice a year at various pro basketball functions. "By that time, I was regarded as one of the veterans on the team, and I took a leadership role," Eakins said. "We had some very long road trips, and invariably, Julius and I would end up sitting near each other and talking. "Julius is a very sensitive, intelligent man, and from the start, we became very good friends, and that friendship remains today." Eakins said Erving was interested in Mormonism and wanted to see if the faith could apply to his life. "Talking about religion, politics, race relations, all that opened the door for us and created a bond above that of teammates," Eakins said. "We spent a lot of time together and would always play one-one-one after practice. He sure helped my playing skills." Before the 1976 season, when both were playing for the New York Nets, Eakins was on the ABA Players Association's executive committee, and Erving was the team's player representative. Joe Caldwell decided to step down as president of the ABAPA before the season, and many players in the league wanted the popular Erving to be the new face of the union. "Julius would have been elected easily," Eakins said. "But he withdrew his name from consideration and told me, 'Jumbo, it's not my turn yet.'" Eakins was elected president, and Erving became his vice president. The two worked closely on and off the court, their friendship deepening. Together they own the last ABA championship and also beat the John Havlicek-led Boston Celtics 117-114 in BasketBowl IX in Denver. Erving was the MVP of the annual game between the ABA and NBA champions, scoring 44 points. Eakins chipped in with six points. Both played big parts in the NBA-ABA merger in 1976, charged with protecting the rights of ABA players looking for NBA roster spots. Eakins ended up with the Kansas City Kings, with whom he played one season and averaged six points and four rebounds. By the 1977-78 season, Eakins was seeing little time with the Milwaukee Bucks and later the San Antonio Spurs. After that season, Eakins called it a career. With two young sons and a daughter on the way, the decision was easy, he said. "I always wanted to go out when I was still wanted and not waived out," he said. "I walked away from a two-year guaranteed contract with the Celtics on the table, but I had family concerns. I wanted to be there for them, so I began searching for my first non-basketball job of my life." Eakins first worked for a travel agency in Sandy, Utah, a suburb of Salt Lake City, then a bank. He hated both positions. His wife, Jean, begged him to get into something fulfilling, not just a way to get a paycheck. Through his playing career, Eakins taught at various basketball camps and enjoyed working with youngsters. He's been a world history and geography teacher at Granite High School in Salt Lake City for the past 17 years. He's never coached boys basketball, but was the girls varsity basketball coach at Granite for nine seasons. He's been the varsity girls soccer coach the past four seasons. His teams have had little success, as evidenced by just two soccer victories in the past four seasons. "I've been humbled in my coaching career," Eakins said. "Our school is by no means a powerhouse in any sport, and about 80 percent of our kids work after school - not for prom money but to help support the family. "Sports to them are just for fun and not an avenue to a Division I college scholarship." Eakins said coaching is refreshing for him. He's had a problem with only one parent in his coaching career, and because the students have a good understanding of why they compete, there's little pressure. "These student-athletes have put sports back into perspective for me, especially after having a pro career where there was constant pressure to perform at such a high level," he said. Eakins still returns to Sacramento once or twice a year, mostly to visit his sister, Nancy, who lives in Carmichael. This season he also played for the first time in the Encina Alumni versus Varsity basketball game, an event that began in 2001 and has generated more than $150,000 for on-campus sports and other programs and activities. While Nancy stayed close to her roots, Eakins' brother Dick lives near Phoenix and brother Bill not far away in Orem, Utah. Jim and Jean Eakins have five children and eight grandchildren, ranging in age from 11 years to 16 months. Eakins still wears his 1976 ABA championship ring every day. Occasionally, he'll mix in some of his playing history to give context to his classroom lectures. But to his current students, Eakins said, the 1970s might just as well be the Middle Ages. "To them, 1976 was ancient history," Eakins said. CALL IT A CAREER Encina High graduate Jim Eakins played eight seasons in the ABA and two in the NBA, averaging 10.8 points and 7.3 rebounds. He finished his ABA career ninth in rebounds with 5,142 and sixth in games played with 652. Here's a look at his year-by-year averages:
ABA
Year
Team
Pts.
Rebs.
1969
Oakland
13.0
7.2
1970
Washington
6.4
5.0
1971
Virginia
10.8
9.3
1972
Virginia
12.3
9.6
1973
Virginia
15.0
8.8
1974
Virginia
14.6
9.6
1975
Utah
12.5
7.2
1976
New York
6.2
3.5
1976
Utah
12.7
9.4
1976
Virginia
9.3
7.3
NBA
Year
Team
Pts.
Rebs.
1977
Kansas City
6.0
4.4
1978
San Antonio
5.6
2.9
1978
Milwaukee
2.9
1.7
To see the article with pictures:
http://www.sacbee.com/content/community_news/placer/story/12839723p-13684604c.html
New Haven, CT - March 16, 2005
CHARLES SITES
Charles R. Sites, 58, of Highland Park Road, North Haven, died Sunday, March 13, 2005, after a long courageous battle with cancer. He was the beloved husband of Donna Smith Sites. He was born and raised in Sacramento, CA, the son of the late Charles and Jewel Sites and prior to moving to CT he was head of security for 20 years with the MGM Grand and Desert Inn Hotels in Las Vegas. He leaves behind his cherished family; son, Charles R. Sites II; daughter, Christina Sites, both of North Haven; a loving father-in-law Leonard W. Smith and the late Dorothy Smith of New Haven; and grandchildren Kristian and Devin Sites. Memorial contributions may be made to the Fr. McGivney Cancer Center, Hospital of St. Raphael, 1450 Chapel St, New Haven, CT. Private services will be held.
4/14/05
Mountain Democrat, Nov. 18, 1999
THOMAS CHARLES STUTO
Thomas Charles Stuto died on Nov. 11 in Kaiser Hospital in Sacramento. He

was 52. Mr. Stuto was born on Feb. 14, 1947 in Sacramento and resided in

Cameron Park. He worked as a service manager at a Niello dealership for 20

years. A native Californian, he was a member of St. Patrick's Church and a

member of the "No Name" Band. He enjoyed classic cars, spending time with

his family and friends, music and singing, and he loved his Lord and was

very blessed by Him.
He is survived by his wife of 30 years, Karen "Kasey" Stuto of Cameron

Park; daughter Becky Alleen Stuto of Placerville; and sisters Jan Mathews of

Carmichael, Kaytie Clark of Placerville, Jerri Curradi of Sacramento, and

Michele Bodner of Dexter, OR.
Services will be at 11 AM tomorrow at Chapel of the Pines Funeral Home.

Interment will be at Westwood Hills Memorial Park. Remembrances may be made

to the National Kidney Foundation, 6110 Executive Blvd., Suite 4010,

Rockville, MD 20852-9813. Arrangements were made by Chapel of the Pines

Funeral Home.


3/16/05
CADEMARTI, Catherine Anne

Rust


Born in Sacramento on February 16, 1946. Passed away in Fair Oaks on

February 28, 2005. Beloved partner to Rico Munoz. Loving mother to Benjamin,

Jennifer, Stephen, Christopher, and Kristin Cademarti. Loving grandmother to

Michael and Sydney. Loving sister to Jody, Bobbie, Jackie, and Jana. Cathy

is preceded in death by her father Frederick, mother Caroline, and

granddaughter Kelsey. Her hobbies included running, sewing, cooking,

sailing, and gardening. Cathy was an active member of her church and her

community and touched the lives of many people. Friends and family are

welcome for visitation on Tuesday, March 8 and Wednesday, March 9 from noon

to 8:00 p.m. at South East Lawn Mortuary Chapel, 9189 Stockton Blvd, Elk

Grove. Memorial services will be held on Saturday, March 12 at Roseville

First Church of the Nazarene, 1301 Main St., Roseville 11:00 a.m. In lieu of

flowers, the family suggests that donations may be sent to the Susan G.

Komen Breast Cancer Foundation in Cathy's name.

Published in the Sacramento Bee on 3/5/2005.
Jerry Mullinix writes:
Occupation: Systems Training
Bio: Since 2001, Senior Systems Instructor for the Department of Defense, working in Washington D.C. Prior to 2001, worked for commercial computer training company in Washington D.C. for eight years. Four years experience as a public school guidance counselor. Retired from the U.S. Marine Corps
in 1988 after 22 years of active duty. MEd from University of Maryland and
BA from Sacramento State College.
Trivia: Lived 8 years in Japan where children were reared from ages 2 and 4.
Met my wife, Joan, a University of Maryland graduate, while I was in basic
training in the U.S. Marine Corps.
Friends: I had many friends in high school, but fondly recall my football
team buddies.
Hobbies: Amateur Radio, jogging, traveling. Family still retains a cabin at
Echo Lake, above Lake Tahoe, where we vacation for two weeks every summer.
Kids: Kevin (32) is single, and currently attending Georgetown University
where he is engaged in a post-graduate program for Legal Paraprofessionals.
Bret (30) is married and employed as a Systems Programmer. Bret and his
wife Jeanine are expecting their first chid, and my first grandchild, in
December.
Grade_school: Greer Elementary, Morse Avenue
Junior_high: Jonas Salk Junior High
Memorable_teachers: Coach Jerry Kundert (sp?)-- taught me discipline.
Favorite_memory: Stealing a football away from a backfield player in the
Mira Loma homecoming game, and running it to a touchdown, a spark that led
to a win for Encina.
9/2/04
Terry Wolford writes:
Occupation: CPA California License
Controller River Oak Center for Children
Bio: Gradurated from Sacramento State 1970
I have been working in governmental finance and accounting; Accounting Manager City of Sacramento 1977-1980, Director of Administration Sacramento Housing And Redevelopment 1980-1990, and Finance Director City of vaxcaville 1990-1999. Retired in 1999 for six months, found out the wife was the boss at home and went Back to work as Controller for River Oak Center For Children.
Trivia: After many years of trying to play baseball, 20 years of city leagues, I finally learned I had no skill for the game.
Friends: My best friends were Phil Woods, Dave Crowley, and Van Brown.
Hobbies: Playing at golf, weightlifting, and jogging.Love to read historical books on the civil War.
Kids: Diego is a budding artist studying in Colima Mexico and having a ball being spoiled by his Tia and Tio.Miguel is a computer expert and loves to socialize in school, he takes after his mother
Grade_school: Winterstein
Grade_school_friends: Dave Crowley,Phil Woods, and I remember Brien Sherwood, Tom Larson, Mike Samoville.
Junior_high: Met Dennis LeBlanc, Jim Eakins,got to know neigbor Karen Breaux
Junior_high_friends: Mainly hung out with Phil Woods, Dave Crowley, and Van Brown.
Memorable_teachers: Charley Spruce , Bookkeeping , got me started on my career in finance and accounting. Prior to taking his class my expectations was to become a grocery clerk.
Favorite_memory: Helping sandie Haub in math, teasing Dave, freshman baseball.
2/29/04
Cathy Rust writes:
Occupation: Senior Account Executive, Indymac Bank
Bio: College - Sac City & Sac State - Social Science, Communications
Marriage in 1968 to Ben Cademarti, 5 children - then divorced 1982. Have had several careers - Retail, Restaurant, Government - currently in
Wholesale Real Estate Lending Business
Trivia: I was featured on the Family Page in the Sacto Bee in Jan., 1991 as an example of a single mom - who had "made it".
Friends: Shirley Rustin, Elaine Moyher, Sally Eres, Cheryl Westergren, Sandi Haub, Shirley Morgan, Carolyn Pretzer - lots of others. Have lost track of all - except Cheryl, who died in 1984. She finished her senior year in Shawnee Mission, KS. Melinda Lubeck, Denise Righetti, Pam Kolb, Claudia Lampman, Jane Posehn were some more friends I've not heard from in a very long time!
Hobbies: Used to be ultra marathoner, but knee surgeries have side-lined me, read a lot, cook, counted cross-stitch, sailing, gardening.
Kids: Benjamin, 33; Jennifer, 31; Steve, 29; Chris, 27; Kristin, 23
Ben, my oldest works for Boost Systems - Computer Hardware, unmarried. Jennifer, has been married and divorced twice gave me 3 beautiful
grandchildren - one granddaughter is our little angel who only lived 32 days - would be 5 now - Michael, 11 is a great kid and Sydney, age 4 is
quite a character - and a mini-me! Steve, works for Rio Bravo, green energy supplier, is unmarried; Chris works for HP - married recently (Sept 13) to a lovely girl, Gina, who works for the Governor's Council on Disabilities; finally, Kristin, who works in Pittsburg, CA for Diablo Ford as a parts
person - journeyman.
Grade_school: When we returned to CA from Minnesota, I began school at David Lubin Elementary. Then we moved to the "burbs" when I was in 2nd grade and I began school at the brand-new Mariemont Elementary. I was part of the only year that Mariemont had 7th grade - before Jonas Salk Jr. High was completed - and went there my 8th grade year. I was a cheerleader there.
Grade_school_friends: Just about all of my friends went Mariemont - then on to Encina - some went to Arden for Jr. High
Junior_high: As mentioned above - Mariemont for 7th, and Jonas Salk
Junior_high_friends: Same as above
Memorable_teachers:
Mariemont - Mrs. Scudder - had her for 2nd & 3rd grade - she was strict but good - I used to talk in class too much - actually had to stay after school to write on the blackboard - I will not tlak in class - I didn't get the nickname "Chatty Cathy" for nothing! Mrs. Walker - who was our 6th grade teacher and music teacher - we made a record and sang for a production on the "new " public TV Station - Channel 6. Mrs. Wiegel, and several others - adored Mrs. Peck, our principal - and Mrs. Eavis - the receptionist!
Favorite_memory: So many - Trackettes, Choir, Drama, Pep Rallies, when our swimming pool was constructed! After game dances! Brigadoon - was a hit - our musical! We also performed "A Taste of Honey", West Side Story - racy for the time!
Story: Lunchtime was so crazy, that oftentimes Melinda Lubeck, Shirley Rustin and I would go to the snackbar and our lunch consisted of a bowl of
their awesome chili; Texas-size peanut butter cookies, and orange drink! Really healthy! Then we tried Metracal once - it was nasty stuff!
Sibling_info: Jody Rust - would have been class of 1965 - but she finished at McClatchy. Bobbi Rust - graduated from Elk Grove HS - class of 1976, and Jackie Rust, also EGHS class of 1978.
Comments: Loved the updates - very interested in our 40th reunion - anyone planning it??
11/20/03
Charles Welter writes:
Occupation: ironworker local#118 sacramento.ca
Bio: living
Trivia: moved to yuma,az
Friends: john hood he lives in sacto,tom leslie i lost his were abouts in

az.about 4yrs ago,bill spanos he lived in west sacramento,john nelson,john
is dead about 5yrs ago,tom wilkerson he lives in north sacto,clauda colman

she lives in sacto,there more i can't think of now!
Hobbies: computers,i fix them,fishing,gold minning,going to mexico,baja

alot.
Grade_school: i went to winterstein,i have a 8mm move i made in the 6th

grade with all the kid in my class
Grade_school_friends: i ran around with tom leslie,and hung out in party

time,when i cut school i went fishing were the watt ave bridge is now.
Junior_high: jones salk
Junior_high_friends: tom leslie,john hood,bill spanos,ray clark,bob ebner
Memorable_teachers: my us history teacher,i can't think of his name right

now!but since i left high school i no my history.
Favorite_memory: lunch,smokes in the bathroom,leaving school at lunch.
Story: one day down at the river with tom,bill,john and we ran across

steve,jim,tom,and we went in to a big hop barn,we were all in the loft when
all a sudden we were shot,jim russell jacket had a hole in it,so we all ran

and got the hell out of the barn,and when we hit a ground this man who watch
the place was still shoting at us,but we made a get way.
Sibling_info: my sister melitta welter 68


7/25/03
Micheal Carsey writes:
Occupation: Retired
United States Marine Corps - 10 Jun 1964 - 12 Sept 1975
Viet Nam Sept 1965 - Oct 1966, Jul 1967 - July 1968
CSU, Sacramento June 1976 - Jan 1981, BS in Business Admin
Department of the Army Civilian - May 1978 - Sept 2002
Germany Oct 1982 - May 1986, Jan 1998 - Sept 2002
Favorite_memory:

Dating Jane Obermuller and the Senior Ball.


9/29/02
Harry Karnofsky writes:
Occupation: Advertising Agency Management
Bio: After graduation, I enlisted in the Air Force. After discharge came home and attended American River and SCC. Decided this was not for me and decided on a career as a radio broadcast professional attending school in San Francisco. Was hired on at KFRC in San Francisco using "Lee Diamond" as my professional name. Had a medical condition with my voice requiring a career change. Moving back to Sacramento and marrying my high school sweetheart Linda. We moved to Pleasant Hill and embarked on a retail career. After 12 moves in 2 years decided to move back to Sacramento, with Pitney Bowes. in 1969 moved to Southern California with 3M Company. The next moved into the Los Angeles area and entered the Advertising field. Specializing in Recruitment/Employment Communications. Moving to Orange County and over the next 32 years held Executive Management positions with Foote, Cone & Belding, J. Walter Thompson, and Ogilvy Mather. In 1985 with 2 partners opened my own firm in trade show Management. We sold the company in 19
Trivia: Since I only went to Encina for my Senior year, do not recall any trivia other than I was on the Swimming Team. At 29 competed in the Masters Swimming program with many individuals I competed with in High School.
Friends: My best friend was and is still David Jackson. Others included Ron Bacon, Mike Samoville, Ron Tomassi, Johnny Walker (Stjerne)
Hobbies: Over the years have maintained a variety of interests, Radio Control Model Airplanes. During the 70's was president of the largest club in the world with over 700 in Orange County. Moved in HO Model Trains, then Photography and Computers with computers a major factor in personal as well as professional endeavors. Since 1985 have been involved with motorcycling. In 1990 we purchased a Honda Goldwing touring motorcycle which my Wife and I have travelled 32 Northern States and 2 provinces in Canada. We worked for several charities over the years mostly the Pediatric Brain Tumor Research Foundation raising several million dollars for research. Currently I serve on the Board of Directors for Ronald McDonald House Charities of Nortern California.
Kids: Our son Johnny now 33, was in the Army (1987-1990)in stationed in Schwabisgmund Germany working on the deactivation of Pershing missles, returning to Orange county and Cal State Fullerton. He later pursured retail computer sales and is now with Staples in Southern California. He is married and does not have any children. His wife is a kindergarten teacher. Our Daughter ( now 27 ) reluctently moved to Sacramento with us where she met her husband. Allison and Philip are General Managers with Wendy's-Allison in Elk Grove and Philip in the Pocket area. Currently in construction if the newest Wendy's opening in August. They have 2 children Meighan 4-1/2 and Andrew 3 months.
Grade_school: Woodlake in North Sacramento, Nellie Kaufman in Palm Springs.
Alumni_in_contact: David Jackson lives in Auburn. Mike Samoville in Washington is moving to Montana.


7/28/02
Lawrence Lee Keister '64 - age 21
SP4 - E4 - Army - Selective Service - 101st Airborne Division
February 2, 1947 to January 26, 1969
In Binh Thuan, South Vietnam
Richard Griffith Philbin '64 - age 19
PFC - E3 - Army - Regular - 101st Airborne
May 13, 1946 to February 2, 1966
In South Vietnam
Brother Donald Bright 75 wrote:
He was a ward of my parents, from the age of seven, and will be forever our brother. (Yes they actually did those kind of things back then.) He also was a member of the Screaming Eagles of the 101st Airborne. The 101st were the first large group of soldiers sent to Viet Nam. He was killed near Tuy Hoa while on routine patrol. He was killed by three shots from a thirteen year old sniper. He did not suffer. He had been previously wounded some months earlier when someone near him stepped on a land mine and he was hit in the bum by the shrapnel. He spent a few weeks laying on his stomach in the hospital. He was the closest in age to me, Dennis Bright '63 was one year older and our other two brothers Ronald Bright (El Camino class of '58?) and Laurie Bright (El Camino class of '60?), were already in college when I grew up. If some of his friends want to know more, they may contact me anytime. Donald Bright '75 --- donbright@earthlink.net
10/29/01
Michael Adams writes:
Occupation: College Instructor
Bio: After graduating, I joined the US Navy, and spent 28 years deciding what I wanted to do in life. Actually, I had a very enjoyable, challenging, and successful carreer. After retiring in 1992, I went to college (Old Dominion University) and received my B.S. and intended on being a high school Earth Science teacher. Student teaching my final semester made me think of other aspects of my life, so I returned to school, learned computer sciences, and am now teaching at the community college campus five minutes from home. I was married for the first time in the late sixty's, got the opportunity to give it another chance (she neede to be near Mommy), and have been married to the same wonderful woman for 28 years.
Friends: Friends from the past: Mike Alberti - we ran into each other at a Bob Hope Show in Viet Nam in '68; RB Hanshaw - we've known each other since the fifth grade, I lost contact with him after joining the navy, his folks said he'd joined, he moved, they moved, and now I see he is listed and will renew acquaintances; Rick Thomas - I've looked for Rick but can't locate him; Judy Yates - Judy was one of the most recent contacts, but I would still like to hear from her; and Heidi Hess - a 'wild and crazy' woman who always made me feel special.
Hobbies: "Honey-Does", baseball - spectator and booster club (love those road trips)!
Kids: Jennifer - living at home for the third time, working full time and going to college full time (she neede some "real life" experience before appreciating the need for college). Single - never been married, close several times, but opened her eyes.
Grade_school: Cottage School
Grade_school_friends: Mike Alberti; RB Hanshaw; Rick Thomas;Jack Goodman (class of 66)
Junior_high: In the initial class at Jonas Salk Junior High School
Junior_high_friends: Jim Eakons, & the guys listed above
Memorable_teachers: Mr. Farmer (Music) he got me started on clarinet at Cottage School, recruited me for Baritone Sax at "the new school," and followed me to Encina. Mrs. Newman - another teacher that I had at two schools, Mr. Psias - French, made you want to learn and enjoy, wjith a good sense of humor; Mr. Figenshu - Biology, even though botany made me repeat a semester, I really enjoyed his style of teaching, and class seating arrangements. Mr. Bassett - I can't think of any classmates that had a bad experience with Mr. B, he was always open, fair, and very easy going. He had a look that would make you think twice before crossing him. His leadership style helped me alot in my naval carreer.
10/25/01
Patricia Branch writes:
Occupation: Houswife
Bio: My biography is not as exciting , exotic, or glamorous as some of those I have read from other Encinians, but I've still had a very full and enjoyable life. A year after graduating from Encina, I met my future husband on a blind double date. We were married the following May. We will celebrate our 35th wedding anniversary this year. After my husband got out of the Air Force in 1971, we moved to southern California, where we have raised our family. We have two wonderful children and five lively grandchildren, ranging in age from 11 years to 3 months. Our son is currently stationed at McChord AFB, Tacoma, WA. Our daughter lives in Southern California. Our granddaughter, 8 yrs. old, is heart transplant #131. She received her new heart three weeks after she was born in April of 1992.
My husband, Conrad, is writing this for me since I am unable to do so. I was diagnosed with Early Onset Alzheimer's Disease in 1995 and currently reside in a Skilled Nursing Facility. My wish to you is this; If you don't have a favorite charity, please consider the Alzheimer's Association, and contribute generously. This disease has robbed me of my ability to watch my grandchildren grow, and to grow old with my husband. My hope is that a cure is found soon. God bless all of you, and enjoy each day you have with your family and friends, as if it your last. You never know when it will be.
3/26/00
Pat's husband Conrad Neumann wrote:
Pat died peacefully today, August 20, 2001, at 3:54 PM, at Windsor Gardens of Anaheim. She was a resident there for 3 1/2 years, suffering from Alzheimer's Disease. Please send a donation, in her memory, to: Alzheimer's Association of Orange County, 2540 N. Santiago Blvd.,Orange, CA. 92867
8/21/00
Sacramento Bee, July 7, 1995
PAUL EDWARD OSTTON
In Sacramento on July 1, 1995. Beloved son of Paul Hughes Ostton and Regina Bielawski (deceased). Brother of Richard, brother-in-law of Karen, uncle of Ryan. A graduate of CSUS and a veteran of the Vietnam War. Former Sacramento Union employee. A native of Sacramento, aged 47 years. Private family service.
5/16/01
John Dwyer writes:
Occupation: Lawyer
Bio: college, grad school then law school, made partner in before age of 30 and now senior partner in a internation law firm with 550 lawyers.
Hobbies: golf and travel
Kids: 3, oldest 14 in high school and on the girls soccer team, next 13 and on her middle school soccer team and the boy 10 on a club soccer team.
Grad_school: Cal State Sacramento MA (1970) economics and McGeorge School of Law JD (1973)
Heard_about_website_from: internet
5/3/01
Variety, Feb. 7, 2000
JEFFREY BOAM
Screenwriter Jeffrey Boam, whose films grossed more than $1 billion, died Jan. 26 of heart failure due to a rare lung disease in Los Angeles. He was 53. With his script "Straight Time," written in 1978, Boam began a track record as one of Hollywood's top scenarists. His credits include the high-profile hits "Lethal Weapon 2," "Lethal Weapon 3," "Indiana Jones and the Last Crusade," "Innerspace," and "The Lost Boys." He also wrote the upcoming release "Meg" for Disney. Wanting more control over the final image rather than the scripted words on which they were based, he began a shift in 1989 from writing to directing, helming an episode of "Tales from the Crypt" for HBO. He later served as co-producer of the TV series "The Adventures of Brisco County Jr." Most recently, he co-produced and wrote the 1996 feature "The Phantom." His frustration with the written word, especially for action films, was expressed in a 1989 interview with the New York Times: "You imagine angles that can't be done, or it's not how the director sees it. Unlike theater, film is not a writer's medium. It begins with the word, but ends with the image." But he was not apologetic about his craft, nor about the film spectacles he devised. "Plot tries to engage intellectually, but that's not how the audience responds," he said. "Critics have said that "Lethal Weapon" is brainless, but that's not the point. I try to bypass the brain and go right to the senses. I want emotional reaction, not intellectual engagement. An audience wants to be wound up because it enjoys the pop at the end when it's liberated." Boam is survived by his wife, Paula, and their three children.
1/1/01
Kathleen Lutz writes:
homepage: http://sites.netscape.net/katrinarae/
Occupation: I am a Christian music recording artist and evangelist....meaning I have albums out and I travel nationally and internationally giving concerts and/or directing retreats.
Bio: After graduation, I attended Sacramento State. From 1967-1970 I was a flight attendant for Trans International Airlines which allowed me to travel all over the world. In 1970 I married John Daughenbaugh who was a Naval aviator and we began our family. In late 1979 I began singing professionally in the Monterey and San Francisco areas and in 1984 we moved to Nashville TN to secure a record contract in country music. Within months of arriving in Nashville I felt called to Gospel music. So in early 1985 I left my country music career behind and began a full time Christain music and evangelistic ministry. Three years ago my husband left his regular job as a geophysicist/environmental engineer and joined the ministry full time as my manager. I will release my fifth album, a Country Christian CD, on January 2, 2001. My stage name is Katrina Rae.
Trivia: I recently was invited by the Pope to sing in Rome for the Jubilee Celebration of World Youth Day (August 2000) which was attended by 2 million teens and young adults from around the world. Definitely my largest audience ever!
Friends: Margorie Seimears and Lesley Sadugor..I have lost track of both of them.
Hobbies: Our family is our first interest and our faith community is our second interest. After that, John and I enjoy boating and we are fortunate to live on a beautiful lake in Tennessee. We both enjoy flying which we do in a small private plane whenever we can.
Kids: We were blessed with five children:
Jason who is 29 years old is married and lives in Apex NC. He is the purchasing manager for a large fiber optic company.
Dana who is 28 years old was adopted when she was 8 years old. She lives in Modesto CA and is an accountant. She is single.
Celeste who is 26 years old lives in Kansas City MO and is a food scientist for a major food ingredients company. She is single.
Steven was adopted when he was 5 months old He would be 25 years old but died June 7, 1993 in a freak accident on the 4th fairway of the golf course. We all miss him tremendously.
Candace who is 24 years old is still in college and majoring in Tourism and Hospitality. She is single and lives in Nashville.
Grade_school: St. Ignatius Catholic School
Grade_school_friends: The Park twins (Janice and Janine), Jane DiBuono, Grace Pfardresher, and Tony Egan.
Memorable_teachers: Mr. Day..Latin: He expected the best from his students and was always supportive and encouraging. Mr. Carey..Music: Even though I was never in choir or music, he took time to teach me the correct breathing method that has helped me be the singer that I became. Mrs. Saladen..English: She had no patience for shyness. Her "speaking out, project your voice" forced me to overcome fright in public speaking. That has helped me immensely on stage. Actually, I have fond memories of all my teachers. I look back on all the ones I had and I feel they really cared and encouraged their students.
Favorite_memory: There are just too many fond memories to find one favorite. I entered as a shy frosh and left as a confident young woman. High School was a great experience for me and I always felt proud to be an Encinian.
Sibling_info: Christine Lutz Peterson-Class of 1963
Heard_about_website_from: contacted by Encina web master
10/7/00
Sacramento Bee, October 28, 1986
Diane Dunn DaVeiga
A rosary for Sacramento native and lifelong resident Diane DaVeiga will be recited at 7:30 tonight in the Lombard & Co. Chapel, 2930 Auburn Blvd. A Mass of Christian Burial will be said at 10 a.m. Wednesday in St. Philomene's Church, Bell and El Camino avenues.
She died Saturday from cancer at age 39.
Mrs. DaVeiga worked the past 17 years as a special education teacher at the Hazel Strauch Elementary School in the North Sacramento School District. She was a charter of the Minter Teacher Program at the school district and a member of the California Teachers Assocation.
The fourth-generation Californian graduated from the University of Hawaii and received a master's degree in special education from California State University, Sacramento.
Mrs. DaVeiga is survived by her husband, Kenneth; daughter, Jennifer; parents, George and Shirley Dunn of Sacramento; sisters, Kathy Tydings of Maryland and Peggy Mason of Sacramento; and brothers, Steven Dunn of Colorado and Edward Dunn of Sacramento.
Burial will be at the Calvary Cemetery. The family requests that any remembrances be made to Kaiser Hospice of Sacramento, 2025 Morse Ave., Sacramento, 95825.
10/3/00
This obituary for Douglas Rodrigues is from the November 20, 1991 issue of the Sacramento Bee
Headline: DOUGLAS L. RODRIGUES SACRAMENTO SHERIFF'S DEPUTY
Publication Date: November 20, 1991
Source: The Sacramento Bee
Obituary: Services for Sacramento County Sheriff's Deputy Douglas L. Rodrigues, 45, will be held at 2 p.m. Friday in East Lawn Mortuary Chapel, 5757 Greenback Lane. Burial will be in the cemetery.
The lifelong Sacramentan died of a heart attack Friday in his home. A county employee for 22 years, Mr. Rodrigues was an eligibility worker for the county Welfare Department for three years before joining the old Sacramento County marshal's office in 1972. He became a deputy in the civil division of the Sheriff's Department when it merged with the marshal's office in 1986. Mr. Rodrigues was a member of the Sacramento County Deputy Sheriffs' Association and was active with the Boy Scouts of America.
He was a graduate of Encina High School and American River College and served with the Army in the late 1960s.
In the early 1980s, he appeared as a guest several times on radio station KGNR for shows dealing with trivia, which was a passion of his, according to his family and friends.
Mr. Rodrigues is survived by his wife of 22 years, Jean, and their children, Jeffrey and Jennifer Rodrigues, all of Citrus Heights; his mother, Barbara Rodrigues of Sacramento; and sisters, Carol Davidson of Miami, Fla., and Linda Wolfe of Sacramento. He was preceded in death by his father, Carl B. Rodrigues.
9/15/00
Micheal Carsey writes:
Occupation: Logistics Management Specialist
Bio: June 1964 - Sept 1975 U. S. Marine Corps - Viet Nam 1965-66 and 1967-68.
Attended CSU, Sacramento June 1976 - Jan 1981, Graduated with a BS in Business Administration.
Started working for the U. S. Army in May 1978 as a Civilian. Served a three internship. Was assigned to Germany in Oct 82 and stayed til Jun 86. Spent the 12 years in Aberdeen Proving Ground working for the Project Manager for Smoke and Obscurants. Returned to Germany In Jan 98. I have been managing a secure warehouse for communications security equipment. I plan to retire in Sept 2002.
Trivia: When my wife was sent to Bosnia in Dec 1995, I was invited to the White House for the taping of an address by the President to all the Armed Forces concerning the deployment of troops to support the peace effort in Bosnia. The tape was sent to Headline News. During the afternoon hours of 24 Dec 95, Headline News broadcasted a segment of the tape at the beginning of the hour and half hour showing me seated next to the President while he talked.
9/1/00
Judy Dyson writes:
Occupation: housewife
Bio: I was at The Zombie Zula one night in '65 and met Robert Ballard who was wearing his Coast Guard uniform and playing pool. He looked just like Little Joe from Bonanza. I told my brother "that's who I'm going to marry" and I did, 35 years ago.
We are still married and living in Fair Oaks. I quit the phone co. to stay home with our sons. I was a bookkeeper for Tred Mill Tire but I was replaced by a computer. We have a couple of acres so I have been fortunate enough to have owned some horses but I prefer to raise birds. We use to raise Great Pyrenese (very large dogs) but we are down to one now. Bobby works for D.M.V. and is counting down the years until he retires (6). He graduated from Encina in 1961 but we never meet each other in school. I hear he was the one who rode his horse in the hallways. He likes to collect cars, we still have our '69 Mustang we bought off the show room floor. He also has been restoring a '21 Buick. It seems the cars we drove in the '60s are collector's items.
Trivia: In H.S. we took a test to determine our possible future occupation, I forget what it's called. It was suggested I would become an outdoor mechanic. Pretty close. I work outdoors alot having to see to my animals' needs but I'm not quite a mechanic. I do have to mend fences, cages, things that break as time goes on. I even made a small deck and a raised walkway that's still standing. I'm not into getting flowers or fancy Xmas presents, last Mother'sday I got a power drill, Xmas I got a hedge hog (trimmer). I have my own shed where I keep my tools so Bobby can't borrow them and mix them into his. He calls me Mrs. Toolman. I do help him fix the cars but I prefer to work in dirt, not grease.
Friends: Phil Chapman, the reason I'm making this bio. Linda Egar, haven't seen since graduation.
Hobbies: Raising birds, selling peacock feathers, cockatiels, canaries and doves. We have raised Great Pyrenese but not lately. Right now I have been making jewerly and selling it at garage sales and beauty shops. I just filled my first order for a consignment shop and looking for other outlets. Since I live on a couple of acres it requires alot of upkeep, mowing, watering. etc. Of course the birds require upkeep too and I've become a pretty good carpender. Building and remodeling
cages as needs change. I grow my own trees to transplant in the pasture and I've done the garden bit too.
Kids: We have two sons. Darrel is 34, living in Lahaina, Maui and is a bartender at Heacock's. If you go there and mention you're from Sacramento, he'll buy you a drink. It'll cost you one phone call to me from the states. Our other son, Jonathan, is 29, lives in Sacramento and has 3 children. He's a computer wiz still looking for his nitch.
Grade_school: Attended Mariemont in Arden Park.
Grade_school_friends: Pat Collins, now "Tricia" Dixon, living in S.C. We correspond weekly via e-mail.
Junior_high: Arden School
Memorable_teachers: Mr. Carey for giving me the love of music, even though I still can't read a note. Mr. Clover for all his wonderful science field trips. What a great way to get out of school.
Mrs. Michaelson, I loved sports and she helped me be good at my favorites and tolerate the others. Mrs. Saladen who let me work on the scenery because I had stage fright.
Mr. Foster who let me stay in his art class even though he had too many students. He literally taught me how to draw. I have since made several murals for nursery schools and
and friends. I love to draw on walls, liven up a basement or children's rooms.
Favorite_memory: Going to football games and rooting so loud you'd have to go to school with a hoarse voice so everyone knew you were at the game. Cruising J and K streets, hanging
at Tiny's and Mel's on Fulton, getting caught ditching my one and only time, having swimming the first class in P.E. and during the winter. Waiting in the fog for the bus, wishing we
could wear long pants. Shakey's Pizza. Grad party at the bowling alley.
4/29/00
David Hill writes:
Occupation: Heavy Equipment Mechanic Leadworker-CalTrans
Bio: Heavily involved in Scottish Highland Games and Clan activities for both Clan Frasier and Clan MacLeod. Started a Scottish Cultural Society in Mendocino and Lake Counties. Membership over 100 people. Involved in Living History Reenactment (Scottish) participating in Scottish Highland Games, Renaissance Festivals, and school assemblies.
Traveled to Scotland representing the Scottish Society and carrying 17 California Giant Redwood trees to be planted as a living memorial in Dunblane, Scotland for the 16 kindergarteners and teacher who were killed. The trees were planted in the roundabout leading into Dunblane near Glasgow. Made this trip on 5-days notice.
Trivia: My life seems to be quite involved because of my wife....too many honey-do's for her involvement in community and church.
Friends: Bob Hadler. Saw him 5 years ago at wife's 30th reunion. At the time he was working with the U.S. Postal Service and spending all off-hours at the Railroad Museum downtown...understand he's quite well-known there. Said "just ask for Red when you're there."
Hobbies: Camping, gardening, traveling, all things Scottish.
Kids: Son Sean (age 31) Electronics Technician in Paris, TX. Married and raising nephew Tim, age 13
Son Christopher (age 26) Hotel Concierge in Seattle, WA. Single.
Grade_school: Del Paso Heights
Junior_high: Jonas Salk
Junior_high_friends: Bob Hadler
Memorable_teachers: Ron Hackett-Industrial Arts. My metal shop teacher. Inspired me to continue my interest in working with metals.
Walter Leineke-U.S. History. Known to his students as "Chief Ekeniel" made history fascinating.
Heard_about_website_from: Wife
4/27/00
Rollin Coxe writes:
homepage: http://www.hotyellow98.com/rollin
Occupation: Portrait Photography
Bio: I went to AR and to Sac State, graduated with a degree in Math, and am minor in philosophy.
I have traveled over 1.5 million miles doing on location portrait promotions through my photography business, Rollin's Portraits. My Honda CRX has 667,000 miles on it. I got married in 1990. We adopted a 10 year old boy on July 23, 1998. I was in Brothers for 13 years, have coached little league for 13 years, and taught Sunday School for 14 years.
Trivia: I still have my first car, a 1950 Plymouth. A am director of the Sacramento CHVA classic car club, also have a 53 Packard, 53 Chrysler, 72 Chevy Caprice, and a 68 Chevy 10 truck.
Friends: Craig Blankenship and Doub Oehler.
Hobbies: I do some theatre, Best of Broadway, and sing at local clubs around Sacramento.
Kids: My adopted son, Richard, is 11, plays little league, performed with me in the Best of Broadway at Hyram Johnson last September, has studied piano, tap dancing, is in a BMX bike racing club, and plays the trumpet in his school band.
Grade_school: Winterstein
Grade_school_friends: Bill Spanos, Bob Baird, Beth Feller, Karen Christian, Doug Oehler.
Junior_high: Jonas Salk
Junior_high_friends: Pete Coletti, Doug Oehler.
Favorite_teachers: Mrs. Saladen for what she put me through in my freshman Endlish class, asking me in front of the class if I have throat trouble because my voice was shaking from me nervousness in public speaking at that time.
Mr. Small, who was so bad I got a D in the field that was to become my passion and my career - photography.
Mr. Dutton - I had him three times, one of my favorites. I went on to major in math.
Favorite_memory: Steve Baltzley pulling the table out of the way as I leaned back in photography class during a slide show. I was the IWE teacher's assistant, I was a Junior while Steve Baltzley was a senior. The class including Mr. Young howled with laughter as I fell over backwards in my chair.
Story: When I was transfered into a differant PE class in my sophmore year, the rumor was that Charlie Smith was sneaking up on people from behind and yanking their Gym shorts down. I was so mindful of this that when Jim Birdwell came up behind me and said "hi Rollin" I turned around with my fists up ready to fight. When I saw who it was I was so relieved and embarrassed that I think I said "hi" about nine times.
Heard_about_website_from: classmates.com
3/26/00
Patricia Matteson writes:
Armed with the knowledge of German she acquired from Encina's Miss Wolz (whom she remembers fondly), Pat spent her Junior year of college in Gottingen, Germany--and has never been content to live in the U.S. since. She became an entomologist (someone who studies bugs), and has been working ever since as a specialist on agricultural pest management and pesticide policy in developing countries. Pat is currently living in Hanoi, Vietnam, where she is directing a project for the UN's Food and Agriculture Organization. Prior to that, she lived in Honduras (chiefly consulting on pesticide policy for the World Wildlife Fund), and before that, Sri Lanka, and before that, Nigeria. Fortunately, the guy she married (another entomologist) is as restless and as fond of life in exotic places as she.
9/27/99
Tom Larson writes:
Bio: For the past 25 years I have been teaching at A. Warren McClaskey Adult Center in Sacramento. It is a school for Adult Learners with developemntal disabilities. My wife and I own a small ranch in Nevada County where we have 26 acres and five polled herfords.
Friends: As I was a member of the now-famous Vikings folk trio, my best friends were Bob Hughes and Dave Smith. We spent many fun hours with the various choirs and musicals at Encina.
Kids: Bryan graduated Encina in 1988 or 1989, and then from UCLA. He is now in the history graduate program at CSUS and works for an historical consulting firm in Davis. Shawn graduated Encina in 1990 or 1991 (can't remember which) and then from UC Santa Cruz. At present he is a long term sub for the San Juan Unfified District, and will go into the Peace Corps in April. He will teach English in Africa.
Grade_school: Winterstein
Grade_school_friends: Ed Haag, Karen Christian, Jim Russell, Jim Eakins, Dale Yee...
Junior_high: Jonas Salk
Junior_high_friends: Ed Haag, Karen Christian, Jim Russell, Jim Eakins, Dale Yee....
Sibling_info: My sons, Bryan Larson and Shawn Larson went to Encina too.
Heard_about_website_from: from my sister Jane Larson Smith